5 Things We Love ~ A Little Too Much ~ About The Worst of Evil
The Worst of Evil, with its 12-episode run, gave us one of the best K neo-noir content on TV. Its story, fast-paced, high-octane, and gripping, has one of the smoothest flowing narratives we've ever come across with, keeping us all hooked and tensed from its first second up until the last. The casting was superb, and everyone nailed their respective roles, from the leading stars, who portrayed the performances of their lives, and even the supporting ones, who impressed in their moments. With action scenes that left us both dazzled by their masterful execution and scared stiff for their atrocity, they gave us an action drama that's worth showing on the big screen.
For a series that seems to have it all and more, we're sure there is so much to appreciate about it. Here are the 5 things we love ~ a little too much, tbh ~ about The Worst of Evil.
Take the Quiz: Which The Worst of Evil Male Lead Will You Fall for?
Strong female leads
In a world largely dominated by men, The Worst of Evil refreshingly gave us two women, Yoo Eui Jeong and Lee Hae Ryeon, who were unafraid and unyielding amidst the ranging war of testosterone around them. They were a force to be reckoned with—a wife who was willing to put everything on the line to keep her husband safe and a businesswoman and daughter who wanted to prove her worth in their family's empire. Such a force they were that they got Park Joon Mo and Jung Gi Cheul wrapped around their pretty fingers, pulling the strings to have them act in a way that's favorable to what they were fighting for. Fearless and hell-bent, they did not need no knight in shining armor to save them, because, as far as everything goes, they did not need any saving. They did not stray into that dangerous world; they came to it with a purpose, and they spared nothing to have that purpose realized.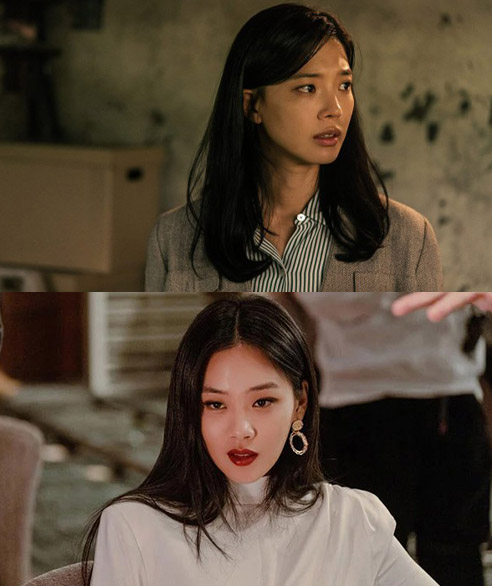 Also Read: K-drama Female Leads Who Exude Girl Power
Wi Ha Jun playing the "bad" guy
Like, seriously, how can anyone who was overshadowed by a haunting past and, at the same time, addled with grief, angst, and misery rolled into one and still come out looking so fine? It is the mystery that Wi Ha Jun brought to the table with his portrayal of Gi Cheul. His self as a person and as a businessman showed two very opposing personas, confusing our moral compasses as he tiptoed back and forth between the good and the bad side. One moment he was this lovesick puppy over his high school sweetheart whom he hadn't moved on from, and then the next moment he was the notorious gang leader who would obliterate, figuratively and literally, anyone who stood in his way. Being able to sway the audience to join their side or loathe them is already a notable thing to be able to do, but to have them alternating between cheering for and then fearing the character is a whole other level of praiseworthy.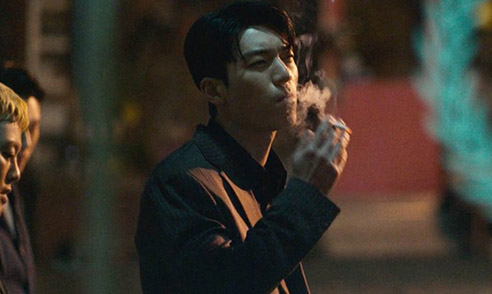 Ji Chang Wook's artistry
Ji Chang Wook in The Worst of Evil playing Joon Mo is just PHENOMENAL, and I'm actually saying this after I have set all my love for the guy aside. His portrayal in the drama, in the way that he expressed the character's emotions through his tone, eyes, and body, is just worthy of every acting award there is. He flawlessly portrayed the struggles, sacrifices, and desperation of Joon Mo—all while being irresistibly charismatic, mind you—and this, in turn, highlighted the actor's mastery of his art.
While him hitting it perfectly in rom-com, fantasy, and drama is a well-established fact, there's no denying that Ji Chang Wook was born to do action.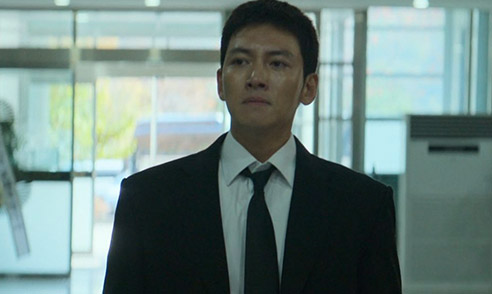 Joon Mo – Eui Jeong – Gi Cheul love triangle
As much as we'd rather not have another love triangle in yet another K-drama, we still could not help ourselves enjoy the serving of a toughened-up policeman and an untouchable leader of a ruthless gang being helplessly head over heels for one woman.
The tension when the three of them are together. The jealousy that boils inside, threatening to burst out. The torturous longing for someone you've lost and yearned for for so many years. The devotion and willingness to put their life on the line for someone they love. It was all too much for all three of them to live and breathe in one space and time, too tensed and strained and unnerving even for us, but you know that you just got to be there and see it unfold before your eyes—the suspense that envelopes them and how they will come out of it alive. And to be honest, above everything else, the only thought that remains with us after surviving a Joon Mo – Eui Jeong – Gi Cheul scene ourselves is that you're one lucky gal, Im Se Mi!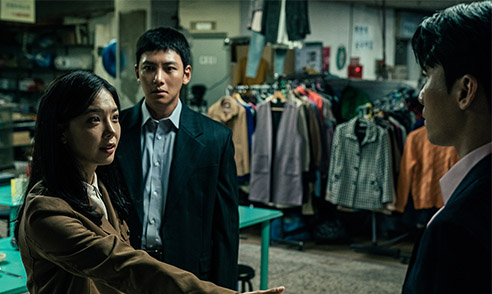 Bonus: The love square
Who would have thought that a supposedly action-filled drama about cold-blooded drug dealers and undercover cops would give us a love square that's so epic—bouncing from nostalgic affection to steamy attraction and overflowing with make-you-gasp moments—it ended us in a state of confusion on who we should ship for whom? It is definitely one for the history books.
Take the Quiz: Who Would You Pick in Case You Find Yourself Stuck in These Legendary K-drama Love Triangles?
Bromance
Though it was clear from the start that Joon Mo was on a mission to put Gi Cheul behind bars and bring his drug empire down (and also that the latter has a very serious thing with the former's wife), it is undeniable that both Joon Mo and Gi Cheul respected each other beyond the boundaries of business and mission. Those moments when they were on each other's side, saving the other, were some of the show's golden moments. It was such a shame that they were not truly on the same side, *sigh*, but good thing, though, that there are the behind-the-scenes vids where we get to see their cute bromance *major heart eyes* and, of course, the soul-stirring mid-credit scene *huhu
*What did you love about The Worst of Evil? Share your thoughts in the comment section.
She loves music that she needs background songs 24/7. She watches TV like a dutiful binge-watcher. And she writes mostly about the music she listens to and the shows and films that she watches.