Song Kang immediately charmed his way into the hearts of many K-drama fans the moment he first appeared before the camera. After his portrayal in Love Alarm, which catapulted his rise to fame, it seemed that he was born to woo fans in romance dramas; however, his equally praise-worthy acting in Sweet Home and Navillera prove that he isn't just an actor who can easily tug at heartstrings but can also deliver stellar performances even in other totally different genres.
Undeniable talent in acting plus that out-of-this-world visual, we all know that SK isn't going anywhere but up. Get to know this promising young actor who is well on his way to becoming one of South Korea's A-list actors. 
Take the Quiz: Which Song Kang Will You Fall for?
A – Ambidextrous
On his fancafe, SK mentioned that he can use both his hands. He uses his left hand when eating, drinking, and applying lip balm, and his right hand when writing and using the mouse.
B – Bookworm
SK loves reading books, especially mystery novels. Aside from it being a form of relaxation, reading is also his way to improve his acting. According to him, by reading novels he is able to use his imagination to interpret the story which he feels can help him be more expressive.
C – Charades
Watch him and the casts of Sweet Home play a wacky game of charades.
Also Read: Rambling About Sweet Home

Quiz: Who in Sweet Home Is Your Ideal Roommate Based on Your House Item Choices?
D – Diary
In his spare time, if he is not riding a bike around Hangang Park or running errands, you'll likely find SK writing on his diary.
E – Elle
This SK cover for Elle Korea… major heart eyes!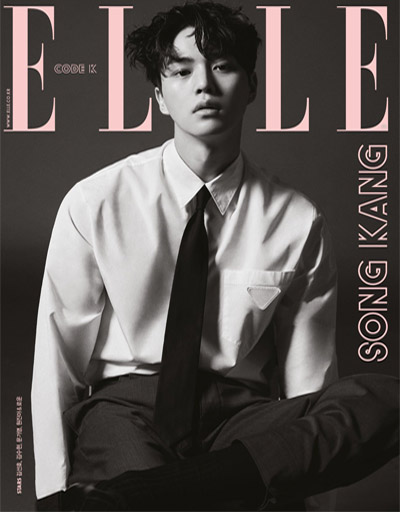 F – Fashion inspo
In his interview with W Korea, SK said that he opts for something simple when it comes to his personal style and cited Park Seo Joon's character in Itaewon Class, Park Sae Ro Yi's overfit style as his fashion inspiration.
G – Guy Who Came Straight Out of a Comic Book
Aside from Song River (Kang is river in Korean), Song Puppy, and Netflix's Son, SK is also nicknamed as Guy Who Came Straight Out of a Comic Book because of his comic book visual.
H – Horror movie
Contrary to Cha Hyun Soo who can face monsters in Sweet Home, SK couldn't stomach seeing a horror movie. In an interview with Elle Korea, he revealed that he has never finished watching one. To prepare for his monster-slayer role, SK said he read the webtoon during the day to avoid getting scared.
I – Idol
Because of his striking good looks, predebut SK was offered a few times to be an idol, however he rejected them because he wanted to focus on becoming an actor.
J – Jung Ga Ram
Are SK and Jung Ga Ram the real couple in Love Alarm? Watch the trio play The Swoon's This or That.
K – Konkuk University and an encounter
SK studies film at Konkuk University, same as BTS Jin. He shared in one interview about the time that he encountered the idol, who is fondly called "Worldwide Handsome," in the school's hallway. He remembered passing by a very handsome student who looked like he could be a celebrity. He asked his friend about him and he turned out to be Jin.
L – Love Alarm
During his interview with Max Media, SK confessed that he would not download the Love Alarm app in real life. He said that he saw what it could do through the show, and he didn't want to lose a loved one because of the app.
M – MC
SK had a hosting stint in the music chart show Inkigayo with Seventeen's Mingyu and DIA's Chaeyeon back in 2018.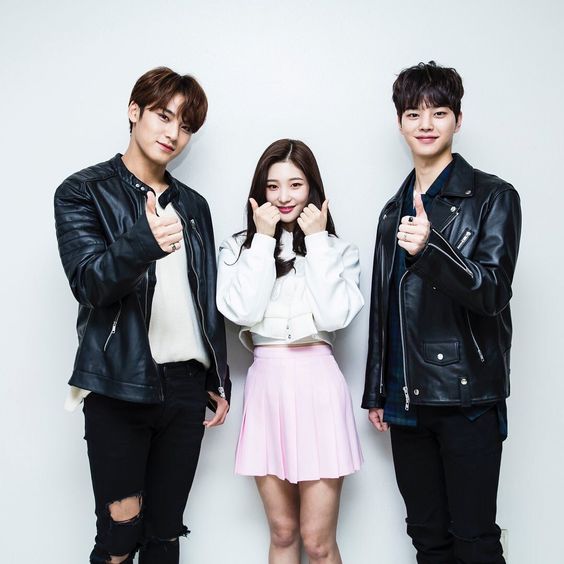 N – Noona
During a speed round of Q&A from Studio Lululala, SK answered that he prefers older woman over a younger one. Also, on Village Survival, the Eight, SK indirectly hinted his history of dating an older woman when he shared the story of a time when he drunk dial his then girlfriend where he used the term "noona" to address her. [Cue Shinee's Replay.]
O – Oceanwide
Aside from his good looks and stunning height (he stands six feet tall), SK also has shoulders that are as broad as the Pacific Ocean.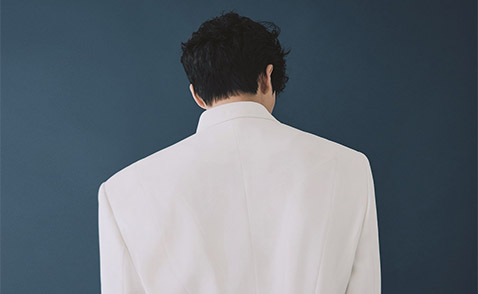 P – Public declaration of love
All the brave ladies out there, listen up. SK shared that his ideal love confession is one that is surrounded by a large crowd with at least a hundred roses. And he should be the one on the receiving end.
Q – Quote
This bittersweet quote from Love Alarm. Sniff, sniff. Tissues please.
R – Role Models
SK shared that he was first inspired to act after watching Leonardo DiCaprio's performance in the film Titanic. He also expressed admiration for the English actor Tom Hardy after seeing him in the movie Legend and Hospital Playlist's Jung Kyung Ho after they co-starred in When the Devil Calls Your Name.
Quiz: Who Among the Hospital Playlist Doctors Is Your Best Pal?
S – Salty Tour
Watch SK's highlight of his trip to Los Angeles and San Francisco, California with EXO Chanyeol, SNSD Sunny, and the casts of Salty Tour.
T – Tsundere
Seems like aegyo won't work on SK. In The Swoon's This or That game with the trio of Love Alarm, he, Kim So Hyun, and Jung Ga Ram all chose Tsundere over Cutie.
U – Über good looks
There's no denying SK's über good looks in this collab with FIND KAPOOR for their 2020 F/W New Mens Campaign.
V – Vampire
His acting debut in cinema was the love interest of a vampire in the movie Beautiful Vampire.
W – Webtoon
SK's rise to fame is all thanks to his leading roles in webtoon-based and -inspired series Love Alarm, Sweet Home, Navillera, and Nevertheless.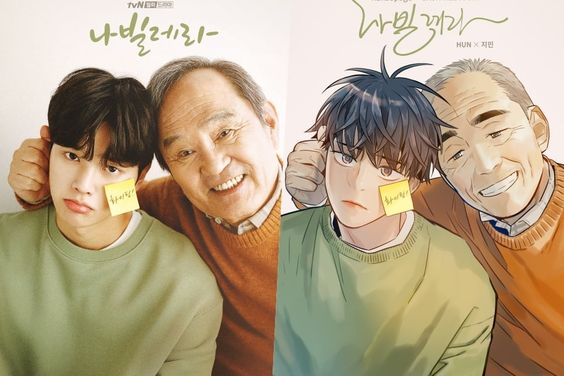 X – [e]xcited
SK is in talks to star in the series Cruel Story of Office Romance with Park Min Young (What's Wrong with Secretary Kim).
Y – Yellow
SK can sure compete with the sun in these photos.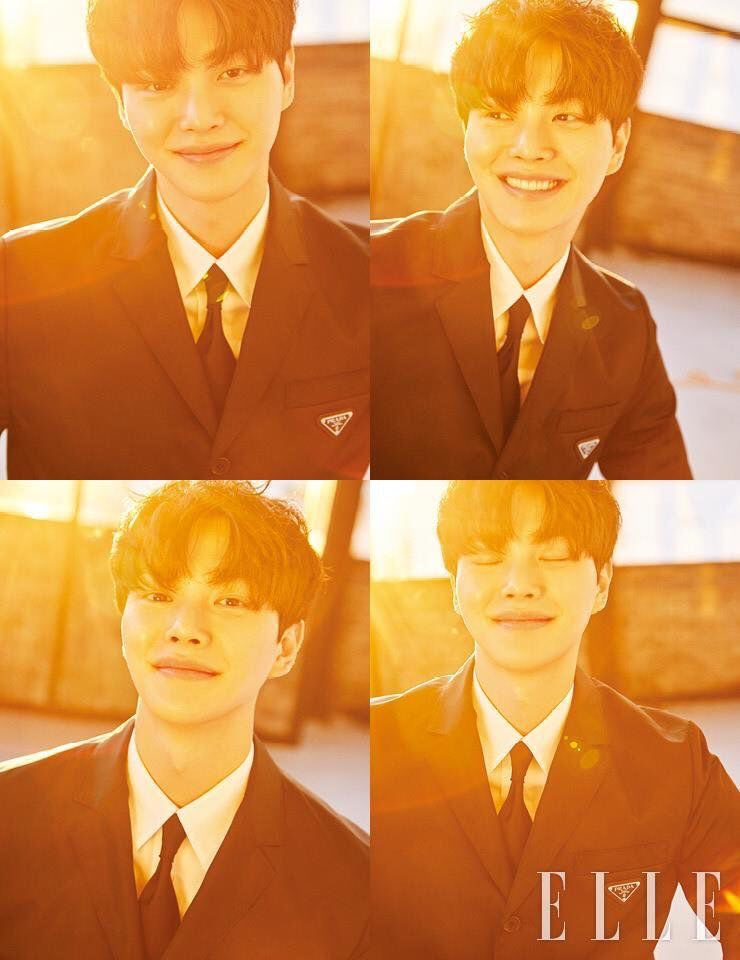 Z – Zzz story
SK shared with Marie Claire Korea how his love for reading started. He recalled that when he first started living on his own he would leave the television on when he slept because he hated the loneliness and emptiness. But this would always bring him headache when he woke up the next morning. So instead of a television, he shifted to leaving a meditation app on or reading before going to sleep, and this made him feel light and happy the next day.
*What's your favorite thing about Song Kang? Feel free to pour your heart's content in the comments section below.
Also Read:
She loves music that she needs background songs 24/7. She watches TV like a dutiful binge-watcher. And she writes mostly about the music she listens to and the shows and films that she watches.