Many fell head over heels for Ryu Jun Yeol after he played Kim Jung Hwan in Reply 1988. Some of us even find it hard to move on and still hope for a better ending for Jung Hwan, which shows just how much we connected to his character and of course to the drama itself. And just like the many things about Kim Jung Hwan that made him oh-so adorable, there are also so many things to love about Ryu Jun Yeol.
Here are some reasons to fall for him even more.
His passion for his interests
In Traveler, Jun Yeol would often stop his track just to capture a sight with his camera or marvel at a vintage car that he spotted on the street; he also diligently got up in the wee hours to wait for sunrises and earnestly chased sunsets at the end of the day. There is something in the way he talked about his love for photography which can be seen clearly whenever he takes a shot, the way he raved over the beauty and history of the cars, and the way he glorified seeing how the sun rises and sets that show how deep his passion is for his interests. How he put these things into words and how his eyes would light up ascertain just how much love he has for these things.
He is a poster boy for uprightness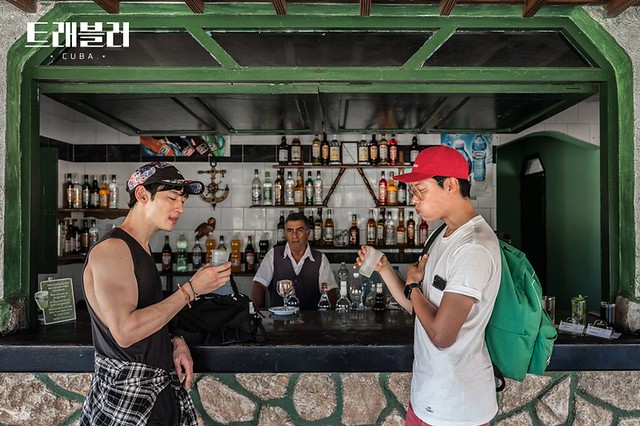 During an interview for the movie Little Forest, actress Lee Tae Ri revealed Jun Yeol's "role model" a.m. routine of waking up at 7 in the morning, exercising, and reading Bible verses. Actress Gong Hyo Jin also mentioned Jun Yeol's quality living habits of going to bed at 9 in the evening and doing absolutely nothing that's bad for his health, like drinking. And of course, who could forget the legendary scene in Traveler when actor Lee Je Hoon was caught off guard while taking a first bite of the equally legendary carbonara after seeing that Jun Yeol was praying. Later on, Je Hoon joined him in saying a prayer before diving into delicious Cuban meals.
Also Read: The A to Z of Lee Je Hoon
His warm vibe
At first glance, you may be fooled into thinking that his personality is as stern-looking and sharp as his face and eyes, but Jun Yeol, once he flashes his huge, warm smile actually has such an amiable aura that gives off that warm vibe. He's the kind of person you can warm up to in seconds, whether you are as friendly as him or even not.
Watching him in Traveler, it is very noticeable how he could easily strike up conversation with anyone—as in the kind of friendly conversation and not just the I-need-your-help kind between a tourist and a local. He's the type who can make a friend out of a complete stranger. Also, in his LA vlogs, it is easy to see how cordial and playful he was with the staff; and of course, there are also the charming interactions he had with his fans.
His love for humankind and the environment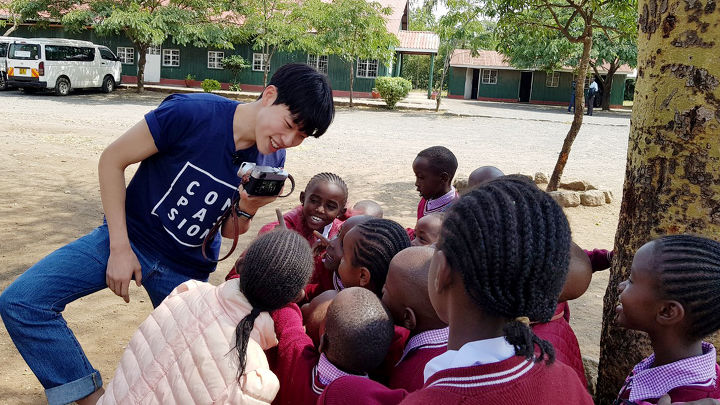 Jun Yeol is a known supporter of humanity organization Compassion Korea and has signed up to the organization's sponsorship program known as Foster Together. Since 2013, even before his debut, he, together with his sister, has been supporting a boy named Jose from Colombia, and in 2018 began supporting a four-year-old girl named Mary whom he met during his visit in Kenya for the organization's educational program.
He also supports Greenpeace and advocates its plastic-free movements in Korea. Aside from making donations, he actively participates in its campaigns and also urges his fans to adapt a green lifestyle, which he practices as seen in this Instagram post that shows a fish in a reusable container that he brought instead of having to use plastic packaging. He captioned the post with: "I went to the market and got up the courage to do this," and added the hashtag #HaveCourage.
His mind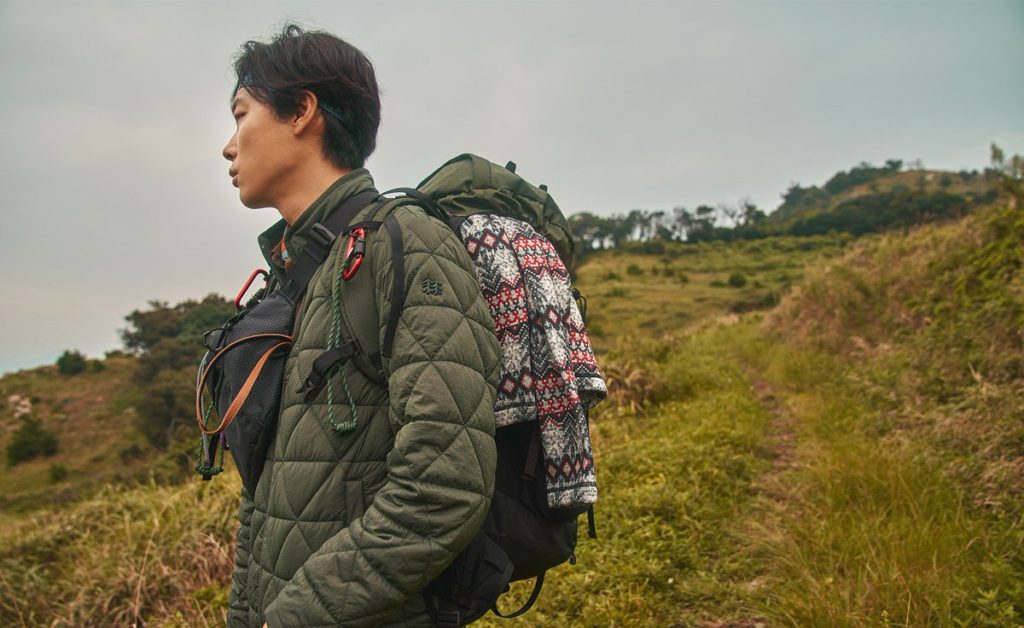 It is not surprising for someone who has much passion like Jun Yeol to have such an impressive mind, and he has shown this through both his words and actions. In an interview, when his Little Forest co-actors asked him about the reason why he writes "I love you. Love each other." next to his autograph, he explained that before he used to only write the date, but as he has gained fans after Reply 1988, Jun Yeol said he wanted to give them love so he began writing the phrase. He also added that his favorite word is love and that someday he wants to name his child "Sarang." (Major swoon!)
Jun Yeol also shared a poetic view on his love for traveling: "Traveling is a time when I ask myself what 'beauty' is. But there are so many layers to 'beauty.' The way I look at life, the people that I meet, and the stories that I can tell as a result… thinking deeply about these things, it's similar to my story. Traveling is kind of a way to 'cheat' in order to improve myself and my story. The people I meet and the situations I encounter while traveling are my source of 'beauty'."
His love for SpongeBob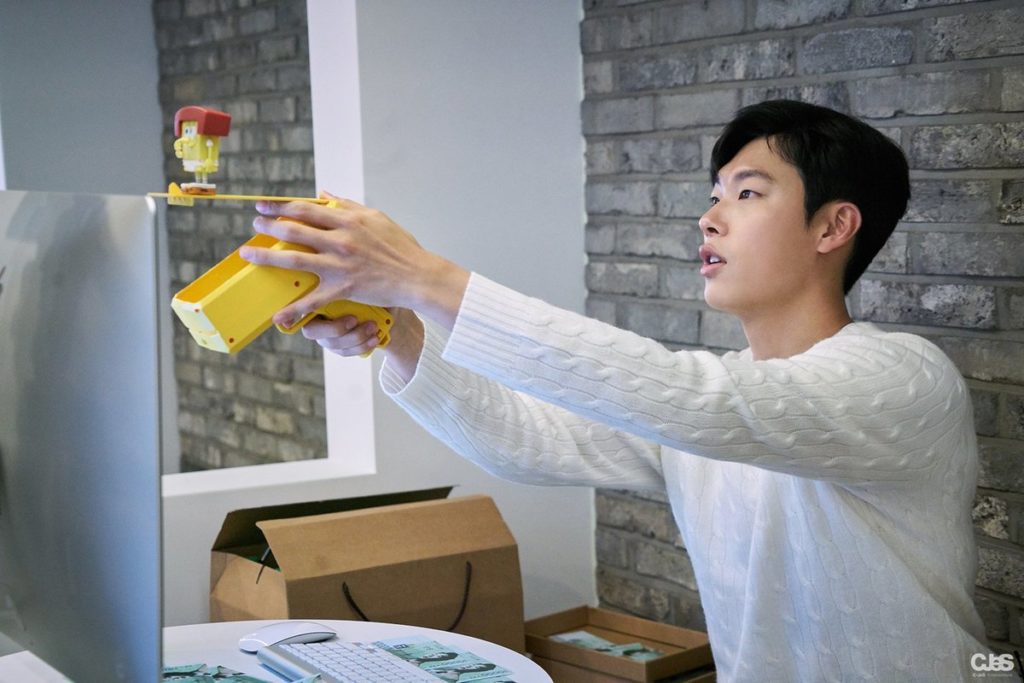 Yes, the one who lives in a pineapple under the sea—SpongeBob SquarePants!
In an interview, Jun Yeol said that he loves SpongeBob so much to the point that he watches the animation every morning. "He's very bright, happy and enjoys his life to the fullest. I want to live my short life like that. I get inspired and influenced by SpongeBob's positive attitude toward life," he said.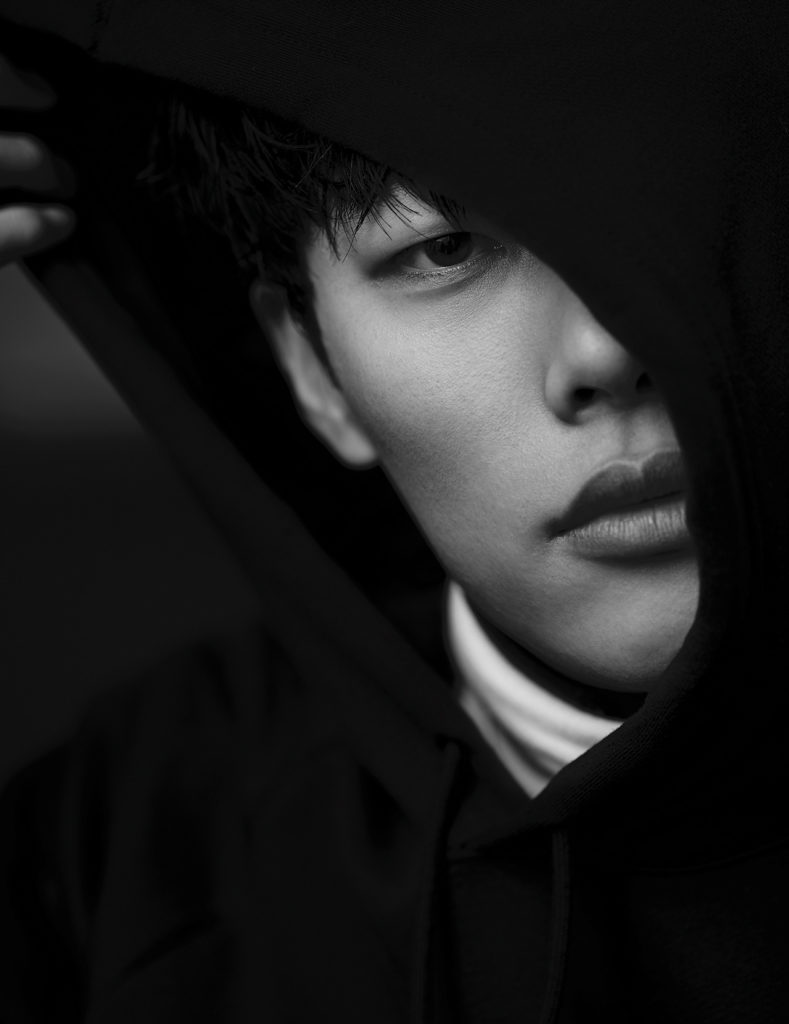 Ryu Jun Yeol may not come across as your usual flower boy but he definitely has this undeniable, spellbinding charm that can make anyone be helplessly drawn to him.
…which leads us to the question…
Have you fallen for Ryu?
*Share with us what you think made Ryu Jun Yeol so irresistible. Let's gush over him. ;D
She loves music that she needs background songs 24/7. She watches TV like a dutiful binge-watcher. And she writes mostly about the music she listens to and the shows and films that she watches.