K-drama Shooting Locations That Are Worth a Visit
Part of the reasons why many people want to travel to Korea is the undeniable fascination towards Korean dramas. Aside from the engrossing plots and godly actors, what makes these shows appealing to its viewers are the aesthetic shooting locations that are just so beautiful they make you want to fly to the country right that very second.
Stay Connected While You're in Korea: Book your Pocket WiFi
Here are some of the memorable shooting locations where you can recreate that favorite drama scene or even as an eye-candy background for your travel photoshoot.
Café Valor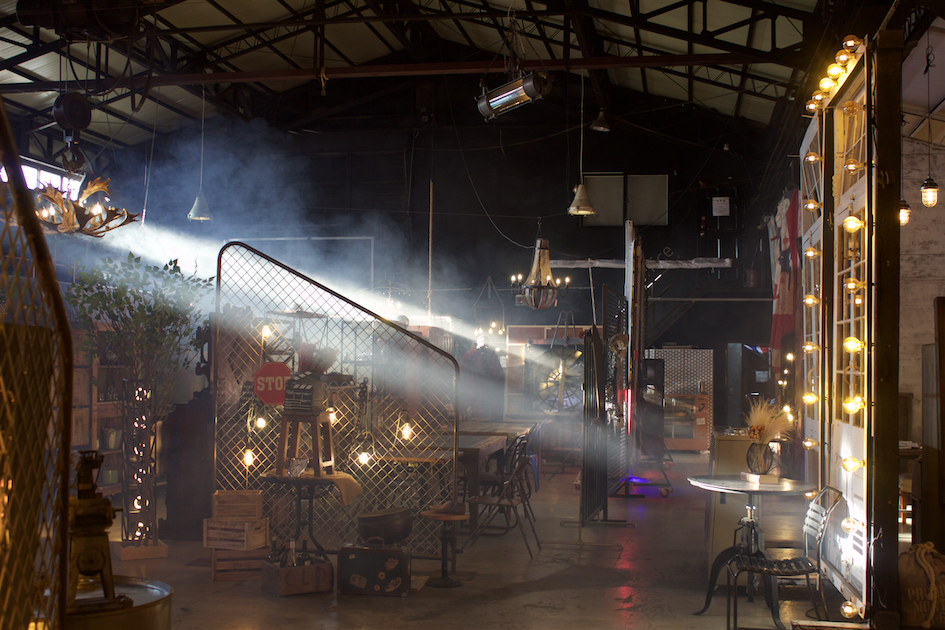 You might have seen this in The Beauty Inside, Hwayugi/ A Korean Odyssey, Chicago Typewriter, Love Alarm, Running Man, and many more.
Café Valor is a picturesque vintage furniture shop slash café that has been a filming location for numerous Korean TV shows, movies, music videos, and photoshoots that are so many it is hard to keep count. Also known as Studio Valor, the café's interior will make you take photos of each and every space and corner it would likely take you half a day— or even whole—just to really explore the two- building establishment.
The café's industrial-looking interior caters perfectly to the vintage pieces and furniture that decorated the whole place. The café's ambience and sophisticated aura are highlighted by majestic chandeliers, warm light fixtures, decorative preserved flowers, and exposed brick walls. The vintage vibe of the café's interior are balanced well by displayed toy figures and neon lights, creating a perfect harmony of the old and the new. If you got extra wons to spend or perhaps you have fallen in love with a certain piece of art, some of the furniture and decorations are up for sale.
Ihwa Mural Village
Many attractions will catch your eye when you stroll around Ihwa Mural Village as the whole area is full of murals and street art. This is probably the reason why this is a go-to for aesthetic filming location. While in the area, be sure to be on the lookout for the following spots.
Ihwa-dong Village Museum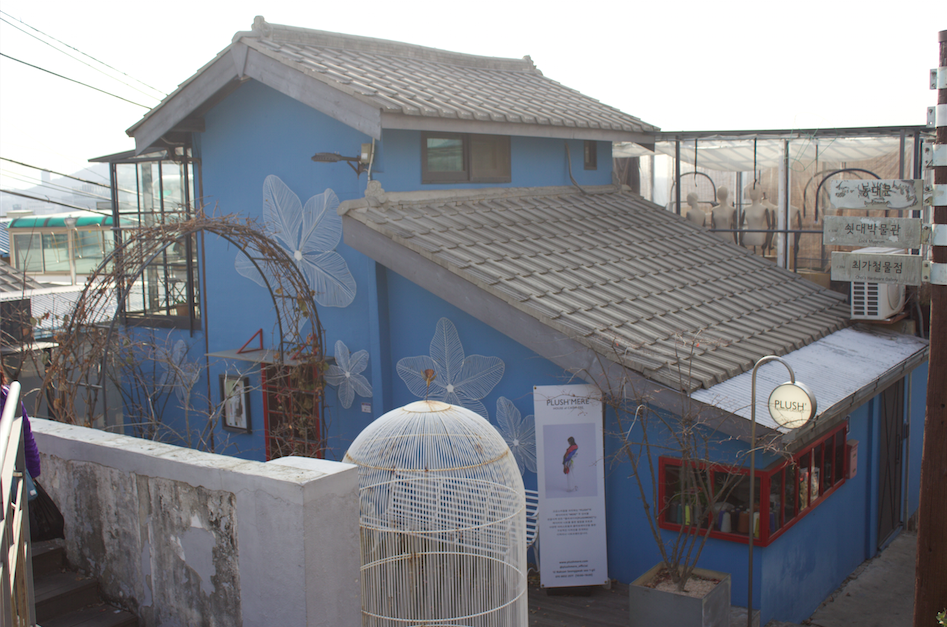 You might have seen this in Strong Woman Do Bong-soon and Doctors.
This house, which naturally stands out because of the huge flowers that seemed to have grown out of the walls and of the white bench in the yard, is actually the village's museum.
Café Gaeppul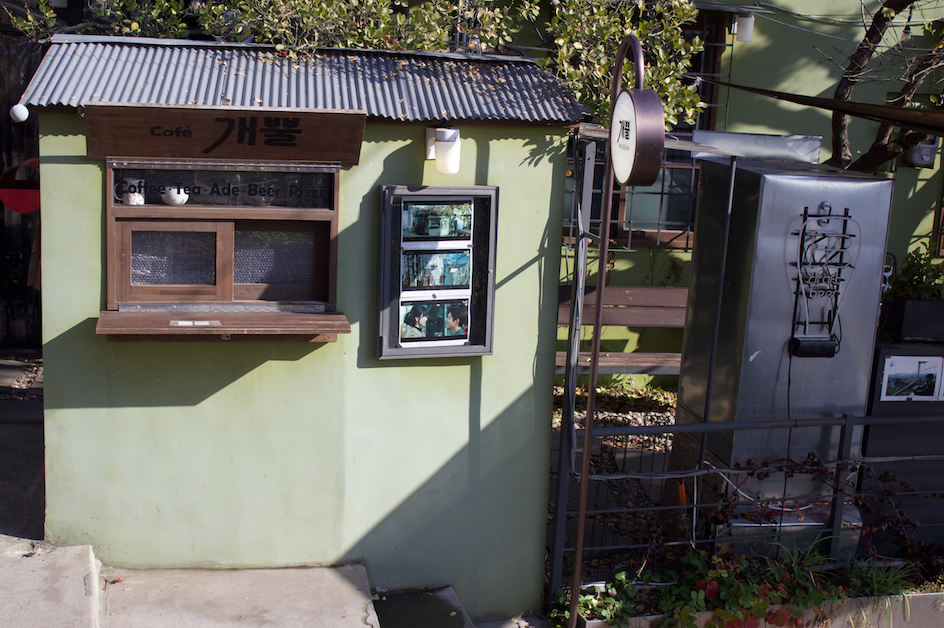 You might have seen this in My First First Love, Encounter, Because This Is My First Life, Goblin, and I Live Alone.
This unfussy gallery café offers you a far-off view of Seoul's skycrapers amidst the artistry of the laid-back village.
Daeo Bookstore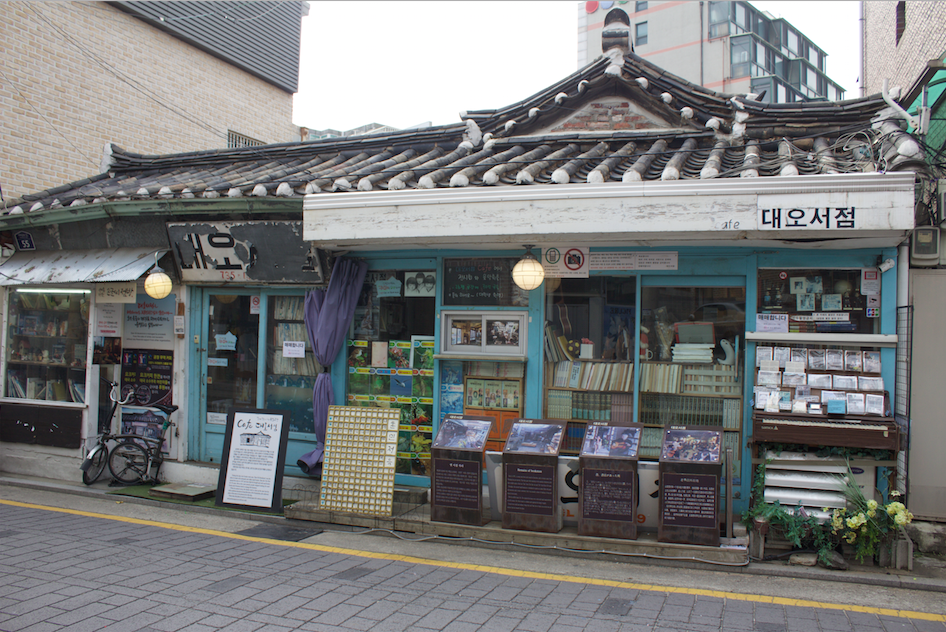 You might have seen this in BTS RM's Twitter posts and IU's A Flower Bookmark album photos.
Daeo Bookstore is a standout among the many café's in Seoul. With almost 60 years of history to its name, it is considered the oldest bookstore in the city. The bookstore slash café's hanok structural design and its other nostalgic details—like the weathered shop sign, the old books perfectly tucked into their shelves, the old piano by the center courtyard, and the family's memorabilia— will have you travel back to the peacefulness and simplicity of the old times, far away from the bustling of the city. Not only will you be able to enjoy yourself, you will also be able to do goodwill as a visit at Daeo will help in funding the efforts to preserve and maintain the heritage site.
Petite France
You might have seen this in My Love from the Star, Secret Garden, Beethoven Virus, and Running Man.
Petite France is a French-themed village that is largely inspired by the universe created by Antoine de Saint-Exupéry in the novella Le Petit Prince. Visiting the theme park is much like stepping into the Little Prince's private world of brightly colored houses. Take a stroll around the park and into its museums, workshops, restaurants, cafés, and guesthouse.
Sanmotoonge Café
You might have seen this in Coffee Prince.
The façade of the café, once you set eyes on it, will already leave you breathless, both because of its archaic aesthetic that makes it look like a humble castle on a hill. Entering the café you will see the chic huge mirror and vintage-looking mail post. Inside the café are chic tables and chairs suited for a relaxing time over cups of coffee and tea; there is also a nostalgic display of vintage pieces and trinkets and of course an altar dedicated to Coffee Prince mementos.
Head outside the yard and be greeted by the breathtaking view of Seoul. You can also roam around the café and discover other areas—one space is sandwiched between a wall that is decorated with flowers and plants and another wall of windows that frame a spectacular view of the Bukhansan and the Seoul City Wall.
Radio M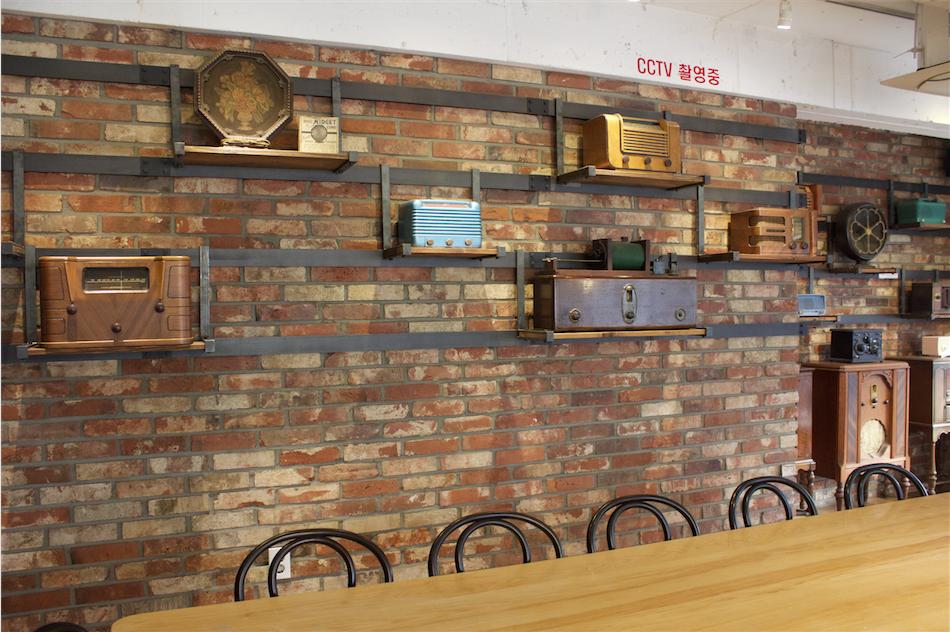 You might have seen this in What's Wrong with Secretary Kim and Busted!.
This café offers a filling feast and a chic hangout spot. Displayed in one area of the café like decorations are their pastries that are so beautifully adorned they are delectable even to the eyes. You can lounge in comfy nooks and retro chairs, chill out in a garden-like area under a whimsical cherry blossom tree, or even wonder over their display of vintage radios.
Nami Island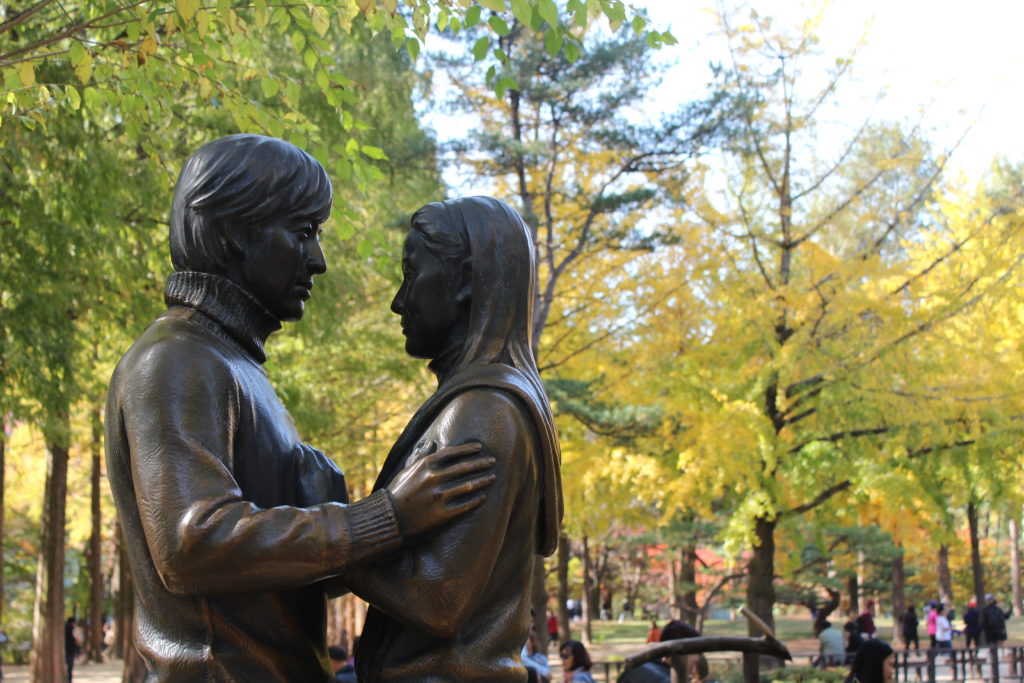 You might have seen this in Winter Sonata, High School King, Once Upon a Time in High School, and Mother of Mine.
This half moon-shaped island is a picturesque escape from the city. It is globally famous for its ethereal landscapes, gardens, and nature trails. The island is not only a go-to getaway for its natural scenery, it also serves as a park for many outdoor activities.
Be sure to include these spots in your South Korea itinerary to relive that K-drama dreams and experience that K-drama feels.
She loves music that she needs background songs 24/7. She watches TV like a dutiful binge-watcher. And she writes mostly about the music she listens to and the shows and films that she watches.