The A to Z of Jung Hae In
Even a second is enough to fall for Jung Hae In, evidently so after he stole the spotlight when he appeared in Goblin, leaving us all smitten by him as if he wasn't just Eun Tak's first love but ours as well. Right then and there everyone knew that he would start making a name for himself in no time and we couldn't be more right.
With his kind eyes, exquisite smile, and the unbelievably perfect mix of youthful and manly charm, JHI continues to steal hearts and prove at the same time that he is not just a pretty face but a skillful actor as well one hit project after another.
Get to know more about JHI and find out why he is such a dreamboat. Fair warning though, you will likely find yourself falling for him even more.
A – AOA
Before his acting debut in Bride of the Century (2014), JHI made his first appearance in AOA's music video for "Moya".
Also Read: Actors and Actresses Who Starred in K-pop Music Videos
B – Big, burgundy basin
In an interview with The Swoon, JHI was asked about the oldest memory he could remember and said he vividly recalls that when he was young he used to take baths in a big, burgundy basin that his family used in making kimchi.

C – Caller
His One Spring Night co-star Han Ji Min revealed in an interview that JHI is a slow responder to texts. To this JHI added that he actually prefers calling than texting.
D – DUMBO
JHI made the famous spot DUMBO, or down under the Manhattan Bridge overpass, into his personal runway in these photos.
E – Elle Korea
This clip of JHI for Elle Korea… nuff said. Will answer that phone call anytime, anywhere, BTW.
F – Family photo
In an interview with PUFF, JHI said that he'd bring a family photo if ever he had to be taken to a desert island and could only bring three things. When asked who he would take with him to the island among the actors he has worked with, JHI chose Lee Jong Suk.
While You Were Sleeping fam for the win!
G – Goblin
Everyone who watched Goblin pretty sure took notice of Eun Tak's dreamy first love Choi Tae Hee. Albeit appearing shortly, this still remains to be JHI's most impactful exposure. Kim Go Eun even mentioned in Happy Together that she genuinely found JHI handsome when she met him for their shoot to the point that a staff did see through her acting and even told Gong Yoo that it was the first time he/she had seen KGE's brightest smile yet. This, she said, made GY playfully confront her with jealousy; she teasingly admitted and said she couldn't help it.
Sorry, GY, no one could help it.
H – Haunted house
Watch JHI and his friends "brave" through the famous Blood Manor, and find yourself laughing out loud of secondhand embarrassment.
They're still cute though… just in a very funny way.
I – Ice cream
JHI's acting career started when an entertainment agency scout handed him a business card while he was standing outside an ice cream store. Talk about luck—or more likely—fate.
J – Jeong Yakyong
Who is Jeong Yakyong, you ask? Jeong Yakyong was a highly influential scholar during the Joseon period who wrote books on philosophy, science, and government theories and who also happens to be JHI's great grandfather.
K – Korean Film Council (KOFIC)
KOFIC named Jung Hae In as one of the 200 actors who best represent the present and future of Korean cinema. Also included in the prestigious list are So Ji Sub, Song Joong Ki, Hyun Bin, Kim Soo Hyun, Lee Seung Gi, and Ryu Jun Yeol.

Also Read: Get to know actor Ryu Jun Yeol
L – Let's be happy.
Or haengbokhaja in Korean, is JHI's life's motto.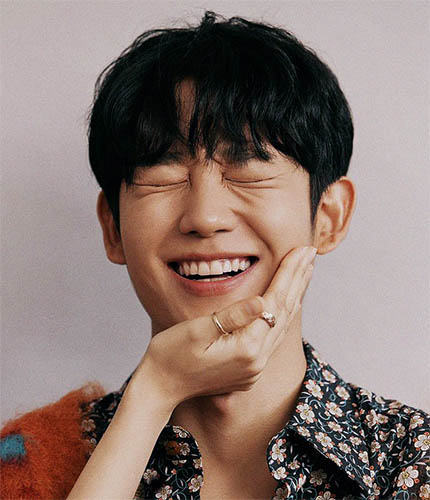 M – Massage Chair
In an interview with Elle Korea, JHI reminisced the first thing he bought when he started making money and that is a massage chair.
N – New York City
See the Big Apple with JHI as your guide while he and his friends, fellow actors Eun Jong Gun and Lim Hyun Soo, explore his dream city in the reality show Jung Hae In's Travel Log, or The Walk-cumentary as he fondly called it.
O – Oyster Bar Restaurant
Speaking of his New York City trip, watch JHI taste the food from this world-famous restaurant located inside the Grand Central Station and how he almost did not get a beer because he looked too young.
P – Paul Kim
JHI is a self-proclaimed fan of singer Paul Kim. Aside from gushing over how much he loves PK's songs especially his favorite "Me Afer You," JHI often sings his songs on TV and during his fan meetings. Now close friends, the two released a duet version of PK's song "But I Will Miss You".
Q – Quiz
Take this quiz: Which Jung Hae In Will You Fall for?
R – Reply 1988
JHI had a short cameo in Reply 1988 where he played Deok Sun's friend from middle school. Aside from his appearance, JHI actually almost bagged the role of Choi Taek but lose the part to Park Bo Gum in the final round of auditions.
Also Read: What Makes the Reply 1988 Families so Relatable?
S – Scholar Jung
JHI's co-stars in Tune in for Love fondly nicknamed him as "Scholar Jung." They said that he is upright that even when they joked around he remained serious. One even said that he is unbelievably polite and taciturn. To this JHI agreed and said that even when he's with his close friends he doesn't talk much as he tends to listen more.
T – Taekwondo
JHI has a black belt in Taekwondo. Would loooooove to see his punching and kicking skills in an action K-drama someday.
U – Umbrella
Oh, to be under his umbrella and in his arm… there really must be something in the rain.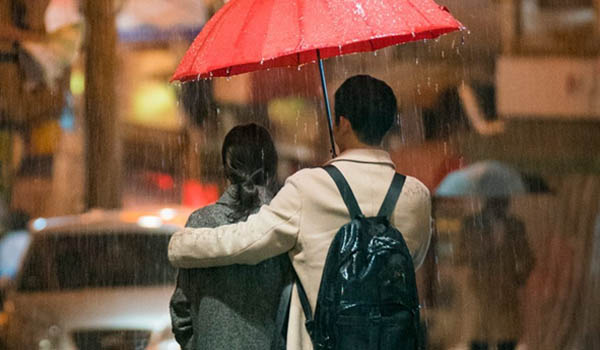 Also Read: The "handy umbrella" and other K-drama tropes that never fail to give us the feels
V – Vocals
Watch JHI make hearts melt in this cover of IU's "Meaning of You" with AKMU's Lee Su Hyun. That ending line, which left Su Hyun very flustered, sealed the deal.
Totally get you, girl, 'cause same.
Quiz: Which IU Song Are You?
W – Waikiki
This W Korea photoshoot of JHI in Waikiki will forever be legendary.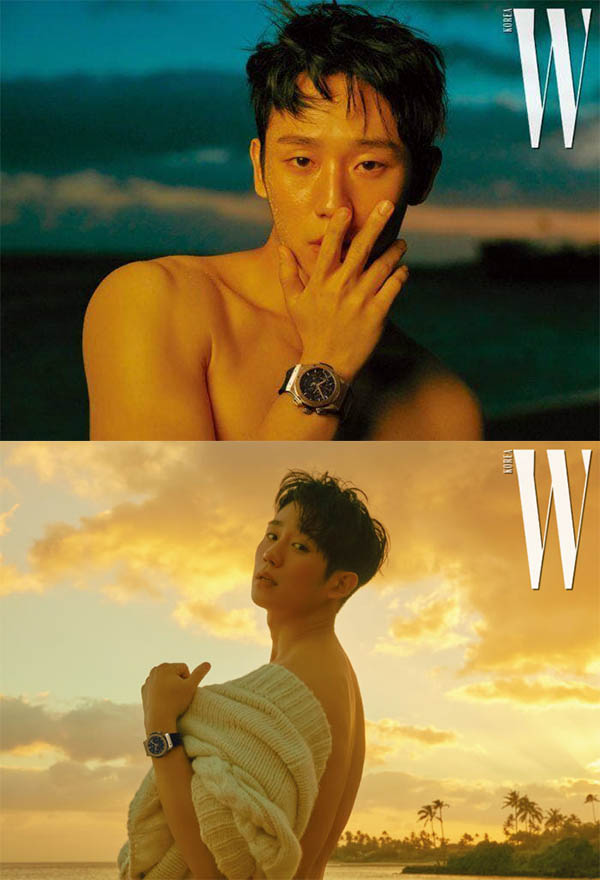 X – [e]xcited
Excited for his upcoming K-dramas Snowdrop with Kim Ji Soo of BLACKPINK, Yoo In Na, and Kim Hye Yoon, and D.P. with Son Seok Koo, and Kim Sung Kyun.
Also Read: Son Seok Koo's Cha Young Jin and the other characters that we suspected in Designated Survivor 60 Days
Y – Yoo Ji Ho
During his guesting in Happy Together, JHI said that between the characters he played in Something in the Rain and One Spring Night, Yoo Ji Ho from OSN is closer to his personality in real life than Seo Joon Hi from SITR.
Z – ZZZ
Thank you, Sesa Living, for giving us this JHI in bed content. This must be how it feels like to sleep next to JHI. We can only dream.
*What's your favorite thing about Jung Hae In? Feel free to pour your heart's content in the comments section below.
Also Read:
She loves music that she needs background songs 24/7. She watches TV like a dutiful binge-watcher. And she writes mostly about the music she listens to and the shows and films that she watches.