The A to Z of Yoo Yeon Seok
Yoo Yeon Seok is one interesting actor who's very delightful to watch. Top-notch acting. High-caliber musical talent. Perfect face—see those eyebrows and nose. Statue-like physique. And not to mention, his undeniable bring-home-to-mama-and-she'll-surely-adore-him vibe.
To say that YYS grabs attention is saying the least because he's the type of actor who you'll be keeping your eyes on for a longer time and you wouldn't just be keeping tabs on his acting but on the other many things about him as well.
Get to know this versatile actor a bit more with the A to Z of things Yoo Yeon Seok.
A – Anselm
YYS is a Catholic and was baptized with the name Anselm after a saint who is one of the most important Christian thinkers during the eleventh century.
Also, his real name his Ahn Yeon Seok.
B – Bucket list
In a Q & A, YYS said that he had yet to check sky diving off his bucket list.
C – Chilbong
When asked who among the characters he played that he is the most similar to, YYS answered Chilbong from Reply 1994. He said that he is a bit slow-witted and blunt, but like Chilbong he can be subtle and affectionate.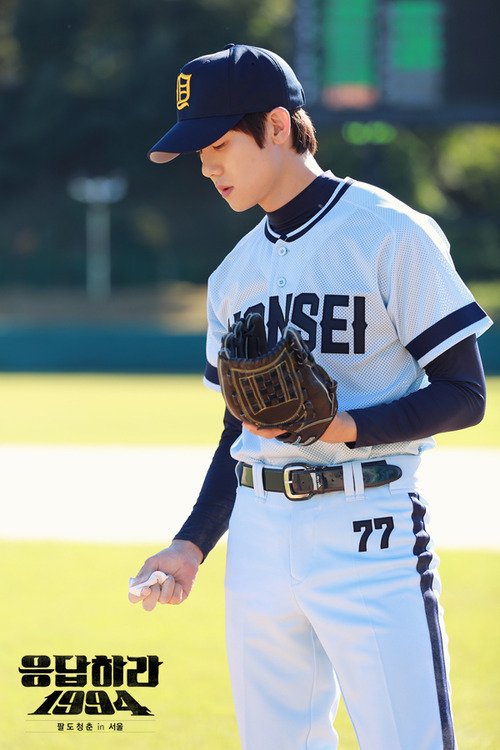 D – Debut
YYS made his acting debut in one of the most critically acclaimed Korean film Old Boy in 2003 at the age of 21.
E – Epitaph
"Actor Yoo Yeon Seok who lived his life without regrets" is what he wants to be carved on his tombstone.
F – Fur baby
YYS's fur baby Chilbongie (which his parents named after his Reply 1994 character). Adorbs!
G – Gu Dong Mae
His three-dimensional portrayal of the cold but pure-hearted Gu Dong Mae in Mr. Sunshine won him the Male and Female Second Lead of the Year award in 2018. According to tvN, JTBC, and Channel A, no one can win over YYS after he created the "lovesick for Gu Dong Mae syndrome" that shot straight to women's hearts.
Quiz: Who Would You Pick in Case You Find Yourself Stuck in These Legendary K-drama Love Triangles?
H – Handyman
YYS is quite skillful with his hands and among the many things he can create are furniture.
I – IG
Follow him on Instagram @yoo_yeonseok.
J – Jeju
His K-drama Warm and Cozy and reality show Coffee Friends were set on the heavenly island of Jeju.
K – Kyung
YYS once thought of naming his future child Kyung, however backtracked because Ahn Kyung could mean "cheater" in Korean.
He also mentioned that the three physical traits that he wants his future child to inherit from him are his height, eyebrows, and eyes.
L – Lua Lounge
YYS owns a bar located in Itaewon called Lua Lounge ("Lua" means moon in Portuguese). He designed the bar's interior with furniture that he himself created.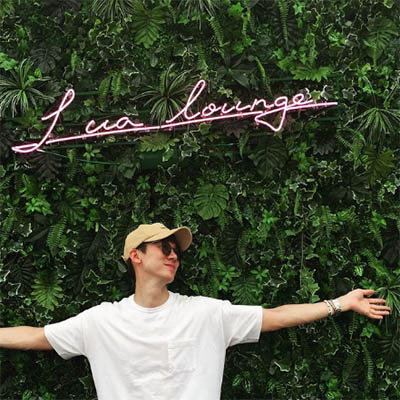 M – Myeong-dong
YYS once revealed that he would want to kiss the person he loves right in the middle of the busy streets of Myeong-dong.
N – New Year Blues
A rugged and fluffy YYS in the film New Year Blues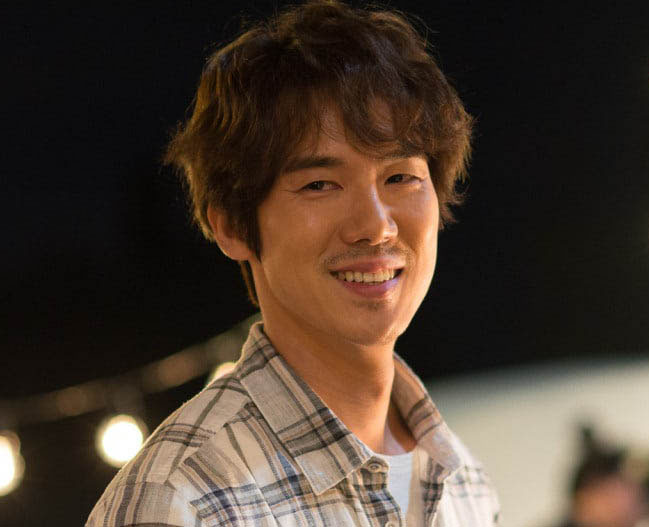 O – Oh Se Hun
He and Oh Se Hun (EXO) could really pass as brothers with their uncanny resemblance.
P – Photography
One of his many interests is photography, and YYS is particularly fond of film cameras, which he always brings to his shoots to capture moments with his co-stars.
Q – Queer
Proving his versatility as an actor, YYS transformed into a blonde beauty as lead of the rock musical Hedwig and the Angry Inch, which explores the story of a genderqueer singer who overcomes their painful past and makes a new life for themselves through music.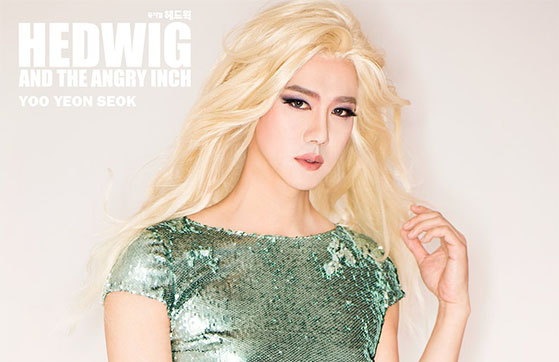 R – Romantic Doctor
YYS is nicknamed "Kiss Master" by Korean Media and fans because of how beautifully he delivers kissing scenes in K-dramas and films especially the scene from Dr. Romantic that he shared with actress Seo Hyun Jin.
YYS also revealed that he brought wine for him and SHJ to drink before the take to make the moment more special.
S – Soap
Speaking of interests, YYS also learned how to make his own cosmetics and even ventured into soap-making. In Life Bar, he said that he once gave heart- and rose-shaped soap to his girlfriend which she liked.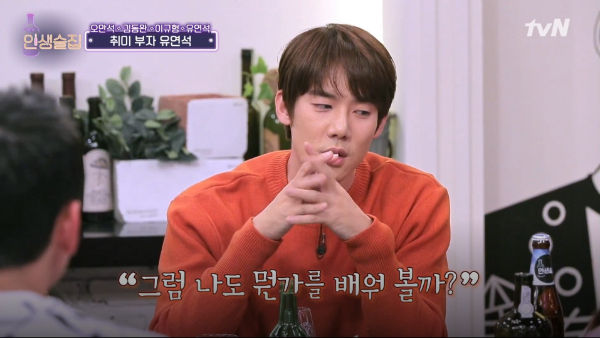 T – Traveling
YYS is a great fan of the outdoors. When asked what kind of advertisement he would like to film, he said that he would like to do something related to traveling as they might be able to travel while filming it.
For his Singles photoshoot, YYS got to visit Maldives.
…And we get to see these photos ;D
U – Urban Zakapa and SoYou "The Space Between"
In a Q & A, YYS was asked which song he would like to listen to with his fans (at that moment) and he answered "The Space Between" by Urban Zakapa and SoYou because he said it was nice to listen to a fluttering song with his fans.
Also Read: Actors and Actresses Who Starred in K-pop Music Videos
V – Villain
Before taking on lead roles, YYS was known for playing the bad guy in the early 2010s, like in the films Architecture 101 and A Werewolf Boy.
W – World Vision International
Together with the humanitarian aid organization World Vision International, YYS went to Ethiopia to do volunteer work in helping the children through improving their classrooms.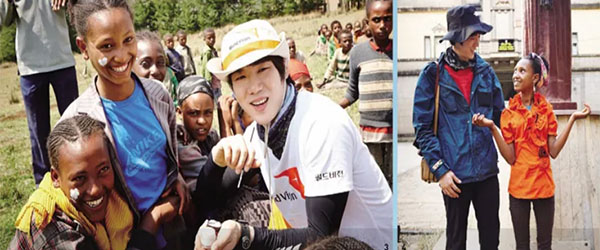 X – [e]Xcited
Looking forward to his upcoming shows Hospital Playlist 2 and Suriname with Ha Jung Woo (Along with the Gods: The Two Worlds) and Park Hae Soo (Prison Playbook).
Y – YooTube
Watch, like, and subscribe to YYS's YouTube account, the very wittingly titled YooTube.
Z – Zombie apocalypse
In The Swoon's Who, Me? game with the cast of Hospital Playlist, the casts unanimously voted YYS as the one who will likely survive a zombie apocalypse. Jung Kyung Ho reasoned that YYS knows a lot of things, while Jo Jung Suk said that YYS could survive anywhere because he has a strong survival instinct.
Quiz: Who Among the Hospital Playlist Doctors Is Your Best Pal?
*What's your favorite thing about Yoo Yeon Seok? Feel free to pour your heart's content in the comments section below.
Also Read:
She loves music that she needs background songs 24/7. She watches TV like a dutiful binge-watcher. And she writes mostly about the music she listens to and the shows and films that she watches.