The A to Z of Kang Ha Neul
Nobody's perfect, that's true. However, there sure are some who managed to come close to being one. I could already imagine Kang Ha Neul laughing sheepishly and modestly while dismissing what I'm going to say next but I'm very much certain he is one of those people.
Get to know the man who made us fall head over heels because of his top-tier acting, beautiful voice, bright grin, hearty laugh, and warm heart—all wrapped up in a very pretty face (now you get why I think he's close to perfection, right?).
A – AM Plaza
KHN's very first appearance on television was on the morning show AM Plaza. Seventeen-year-old KHN appeared on the show with his father as a singing duo and won the competition three times.
And as they say, the rest is history.
B – Bubblegum
Albeit very memorable, kissing scenes are just passing moments among the hours-long run of a K-drama. But that didn't mean the actors don't put extra effort into delivering them perfectly and at the same time being considerate to their partners. KHN revealed that before locking lips with his co-actor he goes the extra mile of chewing a bubblegum first.
C – Claustrophobic
In Traveler 2, KHN admitted to Ong Seung Wo and Ahn Jae Hong that he suffers from severe claustrophobia and has a hard time riding enclosed vehicles like airplanes. He said that he takes sleeping pills whenever he has to travel.
KHN, who feels suffocated riding in crowded cars, had to wound the windows down that one taxi ride he shared with the two actors in their Argentina trip. Ahn later on encouraged KHN to let them know whenever he felt uncomfortable but KHN said that he felt he was the one making the people around him uncomfortable for making them worry about him.
Also read: Get to know Ryu Jun Yeol from Traveler 1
D – Documentarist
KHN mentioned that if he hadn't pursued a career in acting, he would be directing documentaries. He revealed that at home he is fond of watching documentaries. His preference? KHN said that he often watch documentaries that are about nature and space.
E – Esquire
These photos from Esquire magazine. No words.
F – Fanservice
KHN just made a very memorable encounter a fan could ever have. A fan shared a photo of her with KHN on Instagram with the caption retelling her run-in with the actor at a restaurant. She said that KHN was more than delighted to take a picture with them, and later on, to her surprise, she found out that KHN secretly paid for their meals.
G – German
KHN reminisced of a time he had to speak a foreign language for Misaeng (Incomplete Life). The director of the K-drama suggested that his character Jang Baek Ki had studied German language to have a more impressive academic background. This resulted to him having to memorize a German line, which was about recommending items made out of stainless steel. The line, which he remembers up to this day, proves helpful as he recites them in preparing for plays whenever he was asked if he knew how to speak a foreign language.
H – Hacked
KHN used to own an Instagram account under the username galpos3. Unfortunately—sigh—it was hacked and ended up following random people. KHN, being the soft-hearted person that he is, decided not to unfollow them, even saying that he just considers the incident as fate. However—another sigh—KHN completely abandoned the account and doesn't have any other form of social media.
I – "I Will Love You"
Watch KHN serenade his way into our hearts with "I Will Love You" from the K-drama Monstar.
J – Ji Chang Wook's confession
In an interview, Ji Chang Wook was asked if ever there was an actor that he shared more kisses with than Park Min Young (Healer). He then on revealed that he had more countless kiss scenes with KHN than any other actors he worked with. The two starred in the musical Thrill Me, which tackled controversial topics such as crimes of law school students and homosexuality.
K – Kyung Jae
For KHN, the character who mostly resembled him was goody-two-shoes Kyung Jae from the movie Twenty, which also starred Kim Woo Bin and Lee Jun Ho (2pm).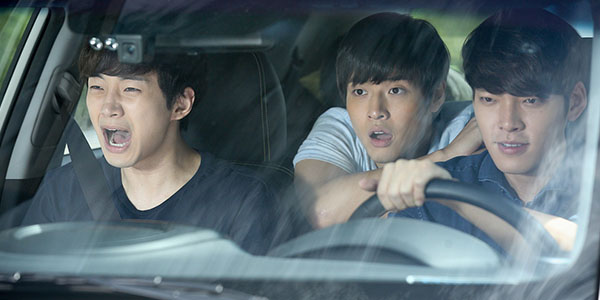 L – "Living in the present"
… is the motto that fuels KHN's life. He said that he doesn't want to live a life of always worrying about things.
M – Model son
Fans, talk about luck, have spotted KHN helping out at his father's chicken noodle restaurant several times. In an interview, he revealed that he did often help out at his family's restaurant during his military leave. When the interviewer mentioned this as a moving tale, KHN with a modest and sheepish grin said, "How am I a model son for doing that? I was just helping out my father." [Trans]
N – Northern Lights
KHN, alongside actors Jung Sang Hoon, Jung Woo, and Jo Jung Suk, took a trip to Iceland in Youth Over Flowers to witness the aurora.
O – Once's "Falling Slowly"
Watch KHN's cover of "Falling Slowly" from the movie Once and find yourself falling fast for his dreamy charm and warm voice.
P – Poet
KHN said that the most memorable character he played was the poet Yun Dong Ju from the movie Dongju: The Portrait of a Poet. The young poet, who was known for his lyric and resistance poetries, was imprisoned by the Japanese government for being involved in the Korean independence movement. KHN said that in portraying the role he experienced a lot of suffering and hardships.
Q – Questions
Who could forget how the questions Lee Kwang Soo and Jeon So Min threw at KHN have left him tongue-tied and very much in panic during his and Park Seo Joon's guesting on Running Man.
R – Ranked 23rd
KHN landed on the 23rd spot of Forbes Korea Power Celebrity list in 2020.
S – Sky
KHN is fondly called by his close friends and fans as "Sky." Why, you ask? Because his name actually means "sky."
T – Travel bug
KHN said that traveling for him is some form of therapy that he takes after an acting gig. However, he said that he prefers traveling alone than with someone. His first trip overseas was in Osaka, Japan; and his dream destinations are Mongolia and Tibet.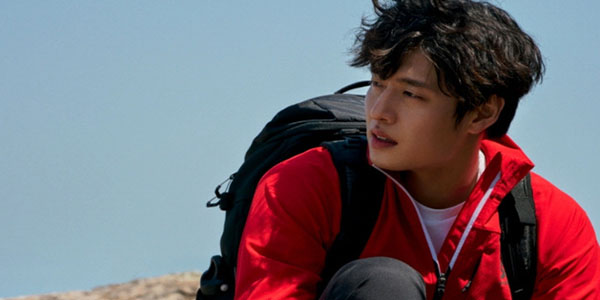 U – U Ju
Remember that cute little boy U Ju from Hospital Playlist? KHN and Kim Joon (the young actor's real name) showed overflowing aegyo in their endorsement for CJ Haetban. KHN definitely sending playful appa vibes.
Quiz: Who Among the Hospital Playlist Doctors Is Your Best Pal?
V – Visual
In a past interview, KHN described himself as something that resembles a weed for "not being particularly tall or good-looking." I don't know about you but I don't think I have seen a weed that looked THIS good.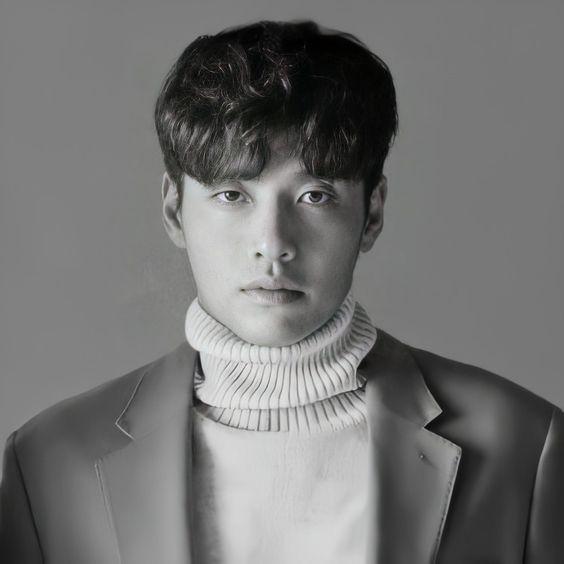 W – Walking
One of the ways KHN relieves stress is by taking a walk.
X – [e]Xcited
Patiently waiting for his upcoming projects: K-drama Insider and movies The Pirates: Goblin Flag (with Kwang Sang Woo, Han Hyo Joo, Lee Kwang Soo, Oh Se Hun, and Chae Soo Bin), Story of You and the Rain (with Chun Woo Hee and Lee Seol), Streaming, and his cameo in Park Seo Joon and IU's Dream.
Y – Yoga
KHN learned yoga to prepare for his Muay Thai training, but somehow he fell for it and kept it in his lifestyle because of its positive and calming effects.
Z – zzz
This adorable pic. <3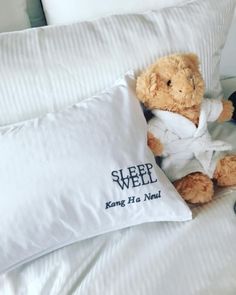 *What's your favorite thing about our Sky? Feel free to pour your heart's content in the comment section.
Also read:
She loves music that she needs background songs 24/7. She watches TV like a dutiful binge-watcher. And she writes mostly about the music she listens to and the shows and films that she watches.