The A to Z of Cha Eun Woo
His otherworldy visual is more than enough to fall head over heels for Cha Eun Woo. But even though we are already very much smitten by his captivating eyes and mesmerizing smile alone, getting to know him brings us on another, deeper level of spellbound.
Here are the A to Z of Cha Eun Woo that will a hundred percent make you irrevocably infatuated with him.
A – Astro
Eun Woo is a part of a K-pop boy group called Astro. He is the designated vocalist and visual of the group, which debuted in 2016.
B – Bathroom
Eunwoo's journey to stardom started at a school festival when someone followed him to the bathroom and scouted him. Whoever that someone is, you bet we'll spend our whole lives thanking him for this discovery of a lifetime.
C – Childhood pics
Yes, present Eun Woo is cute, but this young Eun Woo's cuteness is on another level. Don't you just want to squeeze those adorable cheeks, too?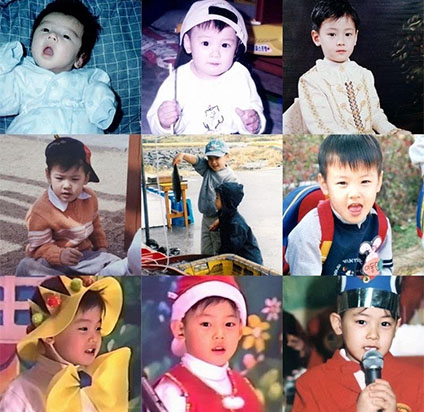 D – Donation
Eun Woo doesn't just have the face of an angel, he could as well be literally one, too, because he actively donates to charity and supports causes. In 2019, he donated 10 million KRW to the victims of the Sokcho Fire and recently, 30 million KRW to aide those affected by the COVID-19 pandemic.
E – English
Fret not, International Arohas, because Eun Woo is very much well-versed in English. Here's him showing off his English-speaking skill with Henry Lau during their guesting in Let's Eat Dinner Together.
F – Future
Two things that make Eun Woo smile: thoughts about his future and taking a break from his present work.
G – Good-looking
To be honest, "good-looking" isn't even enough to describe how beautiful Eun Woo is. Well, he won't be called "face genius" for nothing, right? He is just simply god tier.
H – High School
Just when we thought he couldn't get any more perfect, Eun woo doesn't just have the looks but has the brains, too. He was at the top of his class in high school and a class president for several years, too.
I – Ideal girl
Eun Woo once revealed that his ideal type is a girl who is curious, wise, and intelligent. And who's his celebrity crush? None other than the Shin Min Ah!
J – Japanese
Aside from English, Eun Woo can also speak and understand Japanese.
K – Kim Se Jeong
Watch Eun Woo and Kim Se Jeong turn a waterpark into the perfect setting for a meet-cute. Seriously, can they have a K-drama together already? Also, keep your eyes peeled for some Lee Do Hyun sightings.
Take the Quiz:

Which Kim Se Jeong Heroine Are You?
L – Lee Dong Min
Eun Woo's real name is Lee Dong Min. He adapted "Cha Eun Woo" as his stage name after he played a character of the same name in a web series in which he garnered a lot of recognition for.
M – Morning alarm
Arohas fondly call him Astro's "morning alarm" because he's known to get up earlier than the other members and is often the one who wakes them up.
N – Ninety-seven-liner
Eun Woo is a part of the widely famous 97-liner group that consists of him, BTS Jungkook, NCT Jaehyun, SEVENTEEN's Mingyu, GOT7's Yugyeom and BamBam, DK, and The8. Talk about squad goals.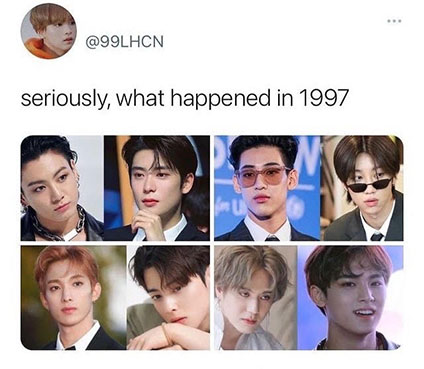 O – OST
Let Lee Su Ho, err, Eun Woo serenade you with True Beauty's OST "Love So Fine".
P – Personality
Eun Woo reveals that he has two personality types: his on-screen persona Cha Eun Woo who is an INFJ and his real self Lee Dong Min who's an ENTJ.
Q – Quiz
Take this quiz and find out which of Cha Eun Woo's K-drama you should star in.
Take the quiz now: Which Cha Eun Woo K-drama Should You Star in?
R – Relieving stress
On his free days and as a way to relieve stress, Eun Woo shared that he enjoys riding his bike to feel the wind on his body and take in the scent of air, having a delicious meal after working out, comfortably watching television in the living room, or reading over a script.
S – Sungkyunkwan University
Eun Woo is currently pursuing a degree in performing arts at Sungkyunkwan University, which is known as one of the top schools in South Korea and the nation's oldest known university. Other famous alumni from the school include Song Joong Ki, Jo Bo Ah, and Shin Ye Eun.
T – Travel goal
The tropical paradise Hawaii is Eun Woo's ultimate travel goal.
U – Umbrella
Eun Woo with a yellow umbrella. UwU
V – Violin
Aside from being a face genius, Eun Woo can also be considered a genius in music because this boy can play several instruments which include the piano, guitar, and violin.
W – Watching
Watching films and dramas is Eun Woo's favorite hobby.
X – [e]xcited
Eun Woo's future projects include the fantasy romance K-drama A Good Day to be a Dog with Park Gyu Young (Dali and the Cocky Prince and Sweet Home) and Lee Hyun Woo (Money Heist: Korea – Joint Economic Area and The Liar and His Lover)
Take the Quiz: Which Money Heist: Korea Male Lead Will You Fall for?
Y – YouTube
Follow his official YT account here.
Z – Zzz
From this…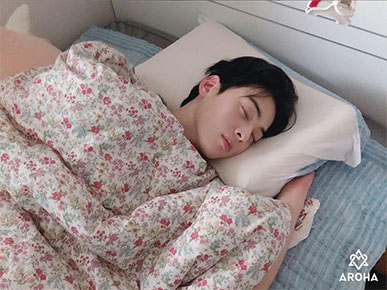 to even this…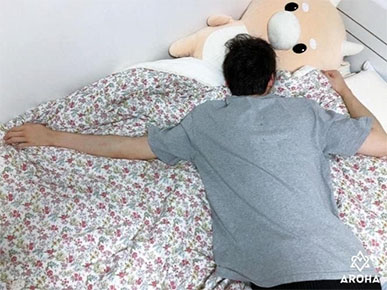 Eun Woo is definitely Sleeping Beauty personified.
*Got something you love about Cha Eun Woo? Share them in the comment section below.
She loves music that she needs background songs 24/7. She watches TV like a dutiful binge-watcher. And she writes mostly about the music she listens to and the shows and films that she watches.