The A to Z of Ok Taec Yeon
There's a boatload to say about Ok Taec Yeon, so many that it's hard to pick which one to start with. He is a fine mixture of a lot of things — some seamlessly complement each other such as the scar on his arm that accentuates his masculine aura, while others, even though are stark contradictions, somehow incredibly still work for him, like having a bubbly personality for someone with a very buffed up physique. Combined together, they all make up the Ok Taec Yeon that we couldn't help be head over heels for because of his many irresistible charms.
As much as we want to list every little thing we love about him, a day wouldn't be enough for it, so we've curated the A to Z of Ok Taec Yeon to revel in the magnetizing person that he is.
A – A.D.T.O.Y
This legendary Taec in A.D.T.O.Y. live perf really does make us want to spend the day thinking of him.
B – Bert
Rumor has it that Taec used to lurk around an international forum of 2PM/2AM fans called 2ONEDAY and went by the name Bert to hide his identity.
C – Captain Korea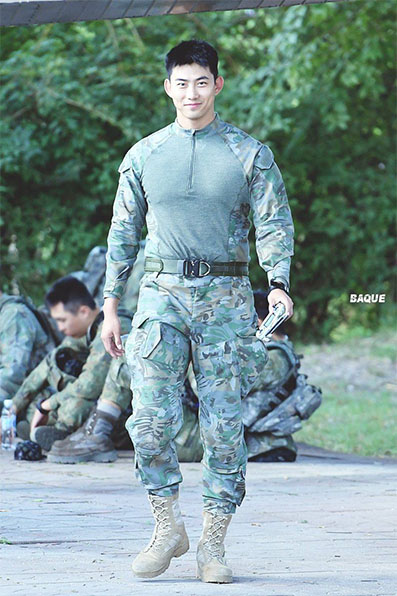 Aside from his hefty physique that mirrored the body structure of the Marvel superhero (and the fact that he looked soooooo good in military uniform), Taec earned the name "Captain Korea" because he actually did excel in the military when he enlisted back in 2017. Exhibiting outstanding skills as a soldier — as expected of Taec — he got an early promotion to the position of a sergeant and was even a Platoon leader.
D – Dorm
Back in 2010, in 2PM members' dorm, Taec used to share a bunk bed with Jun K and slept on the bottom bunk.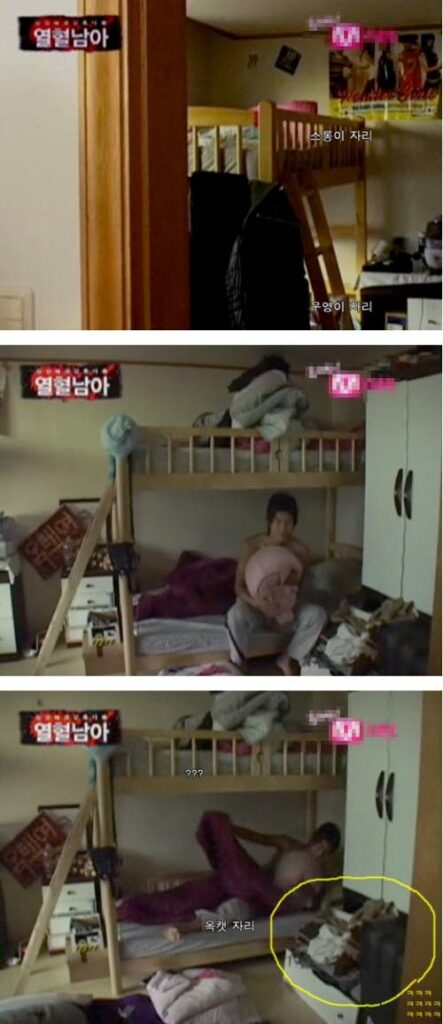 E – Eddie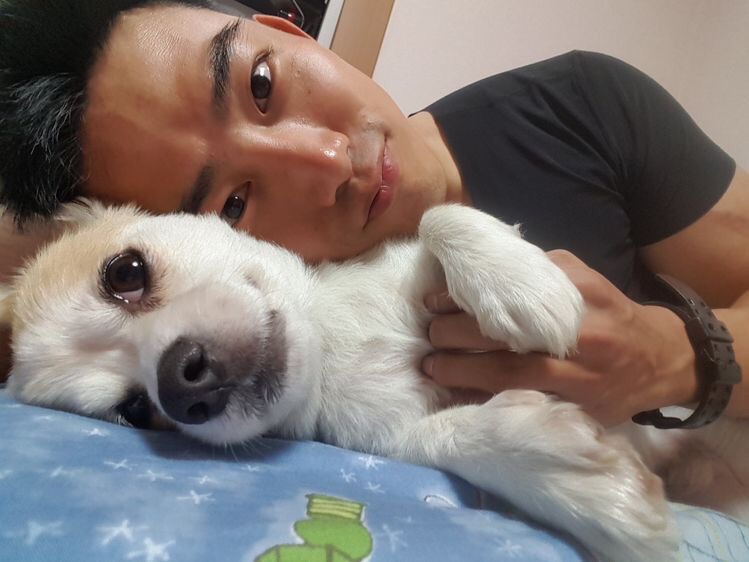 Oh, to be Eddie. Getting to do what he does on the daily with Taec would surely be a dream come true… one lucky dog.
Anyways, follow him on Instagram at @eddieakagaedi for more of him and his appa contents.
F – Fashion Terrorist
Surely, nobody's perfect, and Taec did wore questionable outfits that made us cringe — like Exhibit A, the infamous blue suit that not even his handsome face and well-proportioned body could manage to pull off — but the one effect that fashion terrorist Taec had on us was that even though he looked kinda silly in those 'fits, he still made us adore him even more.
And to be fair though, even though there are pieces he can not pull off, there's no denying that he looks so darn good in ordinary clothes. (See Exhibit B)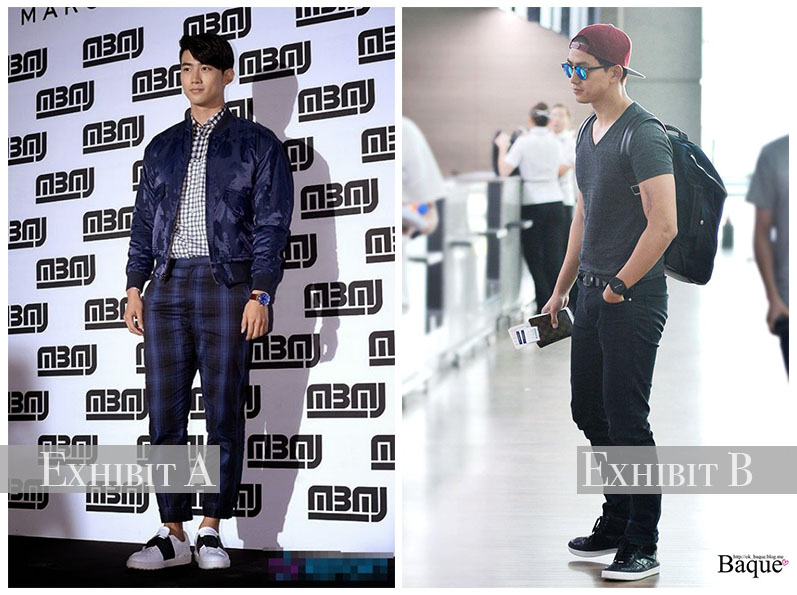 G – Goofy Taec
Going back to his military days, Taec did do and look excellent during his enlistment. But Taec being Taec, we know that aside from his beastly side, there's also the goofy Taec who loves to joke around, talk in silly voices, and make funny faces, and the military wasn't one of the places that we wouldn't see this adorkable side. Case in point, during the Armed Forces Day, after Corporal Ok he had displayed his badassery demonstrating the future of SK's combat implementation system, Goofy Taec took center stage when he was captured goofing around behind the wing mirror of a military vehicle.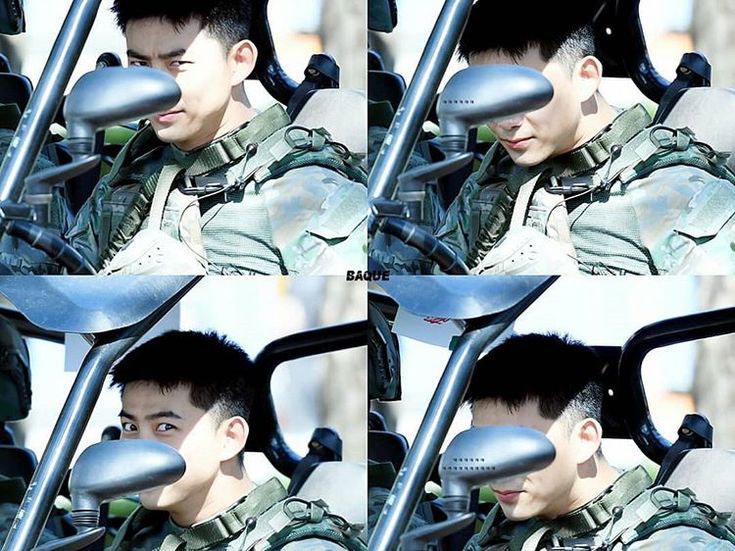 H – Hype Boy
Hype Boy Taec definitely got us looking so crazy over him.
I – IG Live
Let's take a moment to appreciate (again, for the nth time) this legendary IG live that nearly killed us all. Thanks to Idol InstaLive Channel for immortalizing this.
J – Jang Han Seok
Actor Taec is indeed a cut above the rest among the league of idol-turned-actor, especially after his phenomenal K-drama character Jang Han Seok. In spite of his blood-curdling personality, we still found ourselves wildly attractive by his wicked charm.
Also Read: K-drama Bad Guys Who Messed Up Our Moral Compass with Their Wicked Charm

Take the Quiz: Which Vincenzo's Geumga Plaza Tenant Are You?
K – Killing it on stage
Taec sure is born to do and be good at many things and that includes dancing. While rapping is his forte, he also can bust moves that kill on stage.
Don't you dare ask us to come with you, Taec, 'cause we'll say yes in a heartbeat?
*Special thanks to just ok mari (@2PMmyserotonin) for this entry.
L – Let's Eat Dinner Together
Watch Taec knock on doors to score a delicious and heartwarming dinner with people who'd open their doors to them in the Ep. 25 of Let's Eat Dinner Together.
And, just to lay it out there, he's always welcome to grab dinner in our house, he didn't even have to knock.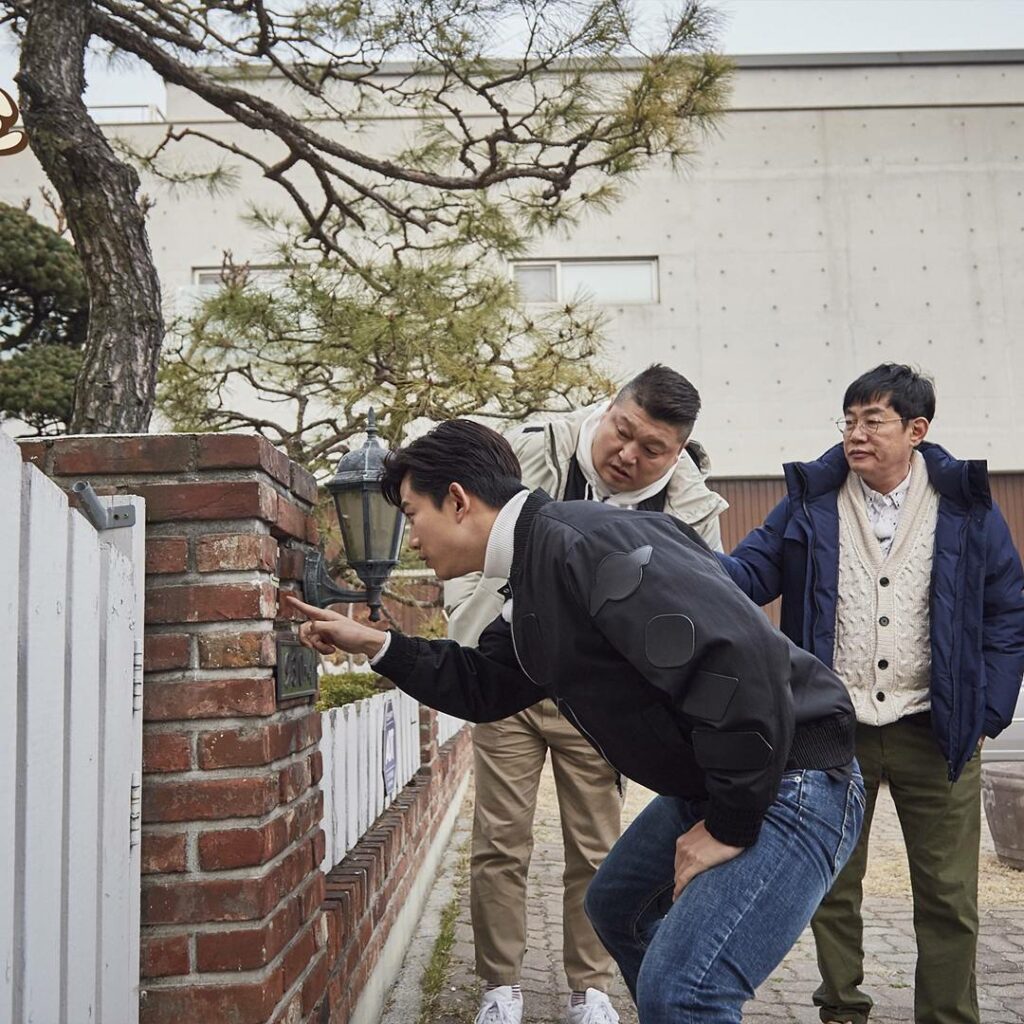 M – Money
A wise man, aka Taec in 2pm Wild Beat in Australia, once said, "Happiness isn't all about money, but you need money to be happy."
If you say so, Ok-ssi, if you say so.
N – Nerdy Taec
Back in high school in Bedford, Taec was already as active as ever and had joined several clubs which include Math with his older sister, Spanish, Asian Culture Exchange, Concert Band, Chess, Track & Field, Soccer Team, Jazz Band, and Wind Ensemble, among others. Now, you gotta admit this is some next level jack of all trades.
Here's a thread of Taec's "origin story" in high school.
O – Okcat
Okcat is a giant green cat inspired by doodles Taec loved to draw ever since he started his entertainment career. Look at how adorable this duo is.
P – Promise (I'll Be)
To celebrate one of his musical masterpieces, here's a dreamy Taecyeon ver. of Promise (I'll Be).
Consider us hopelessly head over heels for this guy.
Q – Quiz
Curious which among Taec's K-drama characters you will fall for? Take this Quiz to find out.
Which Ok Taec Yeon Will You Fall for?
R – RV
Join Taec on a road trip in Suddenly a Millionaire as he coasts through the US. Now, imagine sitting on the passenger seat while he's driving the RV… the dream~
Travelling to Korea? Get exclusive deals for Korail Pass with Klook
S – Scar
Though he got this because of the silliest reason (arm wrestling with Jun Ho) and it sure looks like it did hurt a lot, there's no doubt that the scar on his arm complements Taec's manly charm. Here's a thread dedicated to appreciating this beautiful mark.
T – TOEIC
On Twitter, Taec proudly shared his 990 out of 990 score in his TOEIC exam — while it may not be a 10 out of 10, it is still the perfect score.
Oh, hello there again, Smart and Nerdy Taec.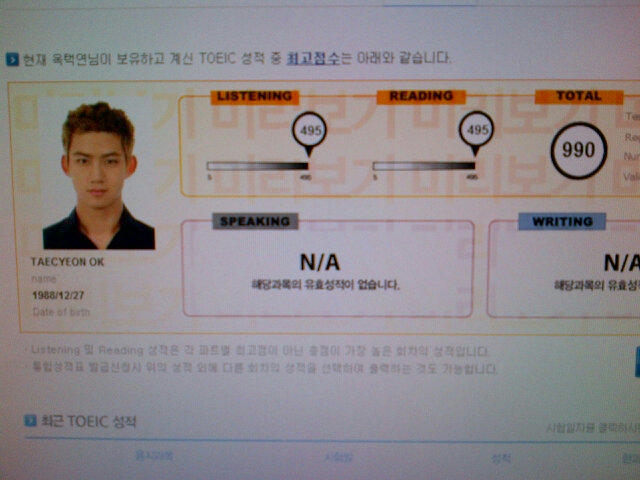 U – Under the knife
So he could enlist in the military, Taec had to undergo several surgeries which include undergoing a LASIK surgery to correct his vision up to military standards, a back surgery to repair his herniated disk, and having the metal pins removed from his arm which broke back in 2012 in Japan.
V – Vietnam
Watch Ok Guide as he takes us on a noodle food trip in Vietnam.
W – W Korea
This photoshoot from W Korea is definitely one for the books. I mean, just look at that. No explanation needed.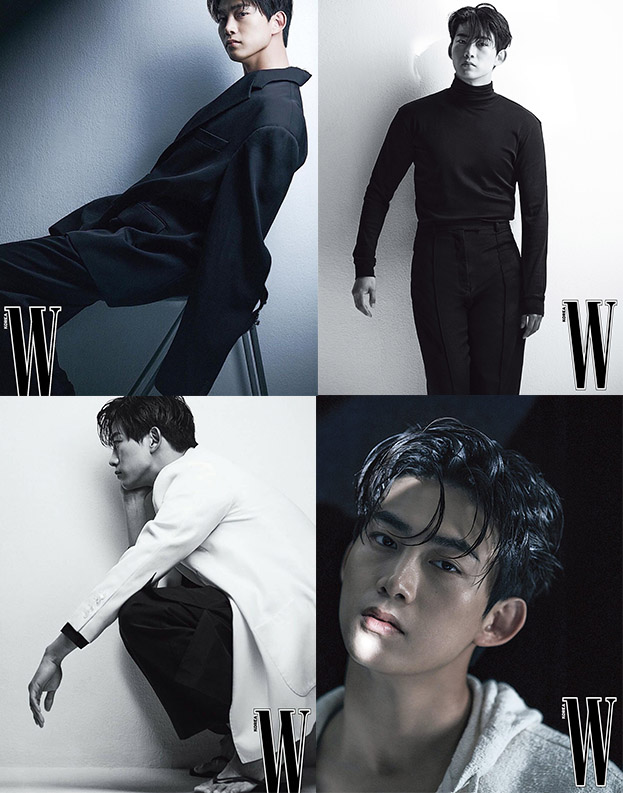 X – [e]xcited
We are excited to see more of actor Taec in Taereung Zombie Village and the hinted fantasy romcom K-drama in KBS titled My Heart Is Beating Fast. Seriously, can Taec hear our heartbeat going crazy waiting for these?
Also, hopefully, fingers crossed, we'll be blessed with a 2PM comeback as well.
Y – Youtube
Make sure you Like, Subscribe, and Hit the Notification Bell for Taec's YouTube channel. Trust me, you're doing yourself a favor.
Here's Taec's vlog for his LA trip.
Z – zzz
In spite of his animated personality, Taec actually loves sleeping, so much so that he often finds it hard to wake up in the morning.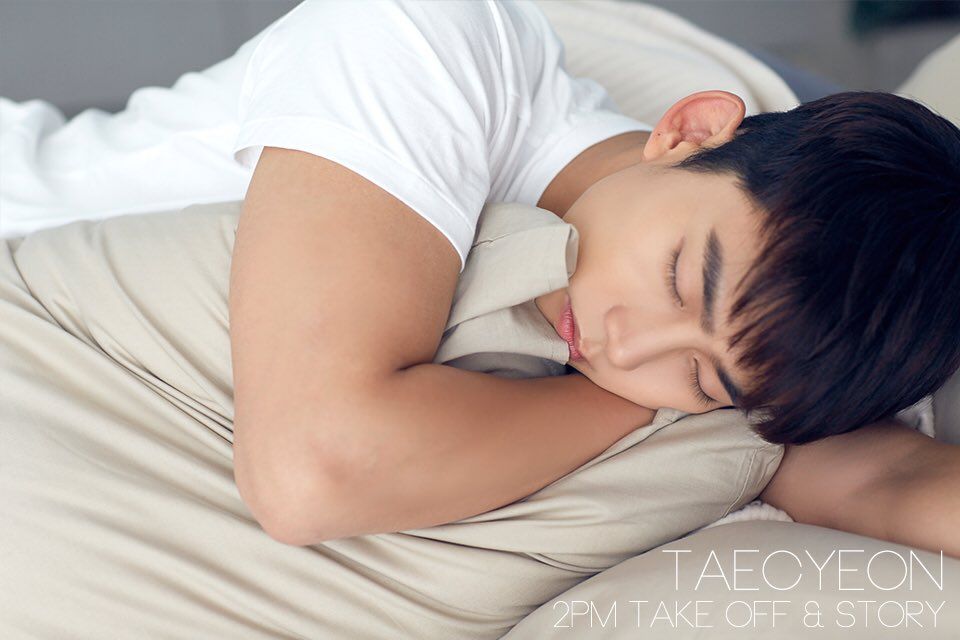 Btw, if this is the face you're sleeping next to, even if you were the most punctual person to ever walked the earth, you'd find it difficult to muster the strength to get off the bed every morning as well.
*What's your favorite thing about Ok Taec Yeon? Feel free to pour your heart's content in the comments section below.
She loves music that she needs background songs 24/7. She watches TV like a dutiful binge-watcher. And she writes mostly about the music she listens to and the shows and films that she watches.