K-drama Bad Guys Who Messed Up Our Moral Compass with Their Wicked Charm
Aside from being good at being bad, it seemed like these K-drama bad guys are skillful too at stealing hearts, but of course, this they do with their wicked, villainous charm. They are so inexplicably charming and attractive, that even though we really shouldn't, we still find ourselves unwillingly falling for them.
Here are some of the K-drama bad guys who messed up our moral compass and made us ask the K-drama writer-nim, "If bad, why hot?"
Disclaimer: The list does not include bad guys who turned over a new leaf; only bad guys through and through.
Jang Geun Won (Itaewon Class)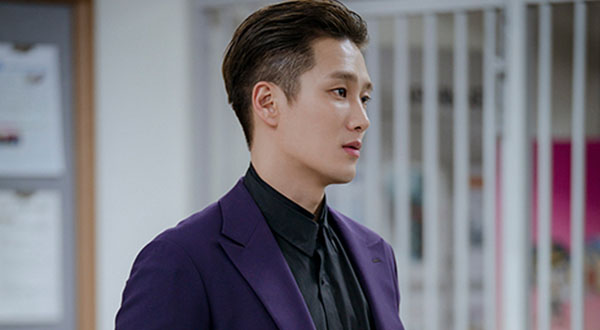 Jang Geun Won (played by Ahn Bo Hyun) was your typical rich guy douche who acted out at school because he was deprived of his parents's love and attention. But his typical doucheness spiraled uncontrollably when he accidentally killed Park Sae Ro Yi's father and decided to go full-on villain on him. That moment when he taunted PSRY outside the police station and shamelessly admitted that he did kill the latter's father, we all knew Geun Won was already on the highway to evilhood and there was no turning back.
Our soft spot for Jang Geun Won: His ill-fated relationship with his father. Hate was replaced by pity when Geun Won's father abandoned his son to protect his empire. Maybe Geun Won would have been different if he wasn't raised by a greedy and vile man.
Guilt-free Ahn Bo Hyun content: I Live Alone (Episodes 339-340, 345, 370), My Name, Yumi's Cells
Also Read: Taylor Swift Songs That Are Perfect for Itaewon Class's Park Sae Ro Yi X Jo Yi Seo and Other K-drama OTPs

Take the Quiz: Are You More Itaewon Class's Jo Yi Seo or The Witch's Young Ja Yoon?
Mo Tae Gu (Voice)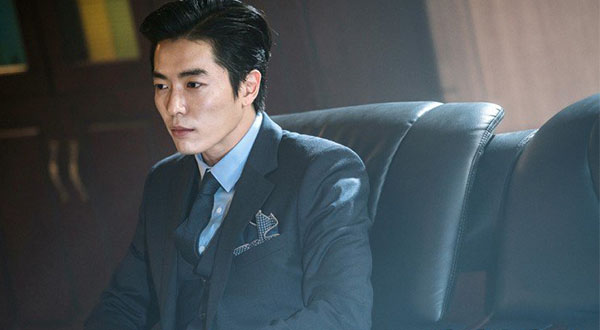 Mo Tae Gu (played by Kim Jae Wook) has got to be one of the vilest villains of all time. He was seriously terrifying and his sadistic killings were just bad beyond description (we'll never see kettlebells the same way ever again), but he was also without a doubt one of the most charismatic villains in K-dramaland. By day, Tae Gu, in his well-pressed suit and dangerously attractive bad guy smirk, was so captivatingly handsome that even Golden Time team head Kang Kwon Joo said so herself when she described him for his manhunt (what can you say, that adjective just couldn't be left unsaid about him.) At the end of the day though, even if he was attractive as hell, he was still a cold-blooded, sadistic serial killer; and we had to remind ourselves of that.
Our soft spot for Mo Tae Gu: When his turning point to being a murderous psychopath was revealed. Young Tae Gu seemed normal for someone who was diagnosed with a psychopathic brain at a young age, until of course came his triggers: first, his mother suffering from depression and committing suicide (flashbacks showed he was pretty close to her and was utterly devastated by her passing); second, accidentally witnessing his father's murderous activities. And then, as they say, the rest is history.
Guilt-free Kim Jae Wook content: Her Private Life
Oh Yeong Seok (Designated Survivor: 60 Days)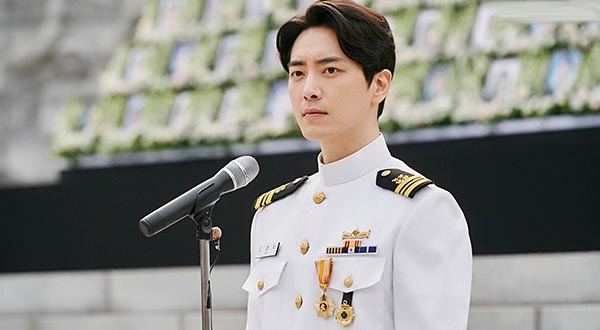 Oh Yeong Seok (played by Lee Joon Hyuk) owned us the moment he was pulled out of the rubbles of the ravaged National Assembly. Aside from being a miracle survivor of a rather depressing disaster, he was also a former navy lieutenant commander who had laid his life on the line for his country. So who were we to judge that, right? Until of course when he started being shady that we began to question his "good image," and then when we eventually found out his taste for vengeance.
Our soft spot for Oh Yeong Seok: The VIP exploited Yeong Seok's pain so he could use him as a piece in his twisted game against the ruling government. Several times, it was shown how much Yeong Seok cared for his fallen brothers to the point that he was willing to put himself on the line just so they would be given the justice that they deserve… even when that meant for him to side with the wrong team.
Guilt-free Lee Joon Hyuk content: Dark Hole, The Lies Within
Also Read: Designated Survivor 60 Days Characters We Suspected But Were Actually Not Guilty
Jang Han Seok (Vincenzo)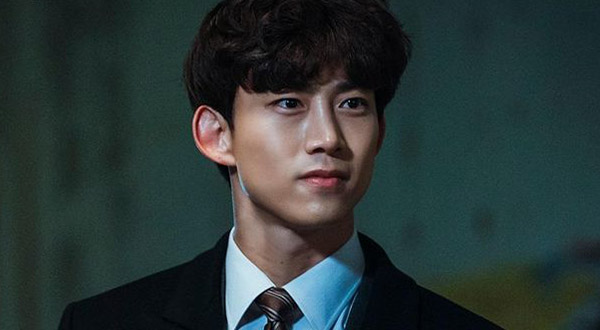 Jang Han Seok (masterfully played by Ok Taec Yeon—sorry for being biased) fooled us with his naïve good boy act when in truth he was the complete opposite of Jang Jun Woo. He was a hedonistic, sadistic, arrogant, and narcissistic psychopath whom you wouldn't want to cross paths with because you know that if you did you're not just dead, but dead dead with all the blood and the gore. And that's how crazy scary he was.
Our soft spot for Jang Han Seok: His real crime, though, was the fact that he looked so good at being bad, oh wait scratch that, at being evil. Because truth be told, he actually was with all the ruthless crimes he committed. But, boy, no one can deny how insanely attractive he was with that devilish grin.
Guilt-free Ok Taec Yeon content: Bring It On, Ghost, Touching You, Save Me
Also Read: 10 Vincenzo Things We Love and Will Surely Miss

Take the Quiz: Which Vincenzo's Geumga Plaza Tenant Are You?
Cho Sang Woo (Squid Game)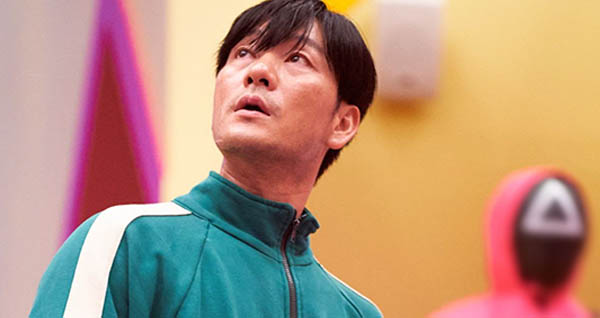 Cho Sang Woo (played by Park Hae Soo) had a promising future—he was smart and graduated from a prestigious university. But somewhere along the way, he found himself entangled in fraud crimes and fleeing from justice. He joined the Squid Game to win the money to pay back his clients and in hopes not to return to his mother empty-handed. However, his intelligence and strong will, that were once his good points, spiraled towards the worst as he resorted to cruel, manipulative, and ruthless decisions just so he could grant his own survival.
Our soft spot for Cho Sang Woo: With an open mind, we can say that Sang Woo somehow can be considered a victim of his situation and wrong choices. What redeemed him, aside from the fact that he was inexplicably attractive, is that at the end he chose to kind of sacrificed himself, which if you are to base it on his choices during the first games you wouldn't believe he was capable to do. At that moment, there were two choices for him and Seong Gi Hun; either they both get to leave alive but without the money or one wins and the other dies. Even when Gi Hun chose the former, Sang Woo chose defeat and death because he had faith that his childhood friend would still help his mother and that maybe he gave up on living his life because he knew that he wouldn't be able to live with himself anyway after all the things he had done.
Guilt-free Park Hae Soo content: Prison Playbook
Take the Quiz: Which Squid Game Player Are You?
*Did your favorite bad guy make it in the list? Do you know other K-drama bad guys that are worth mentioning? Feel free to gush over them in the comment section below.
She loves music that she needs background songs 24/7. She watches TV like a dutiful binge-watcher. And she writes mostly about the music she listens to and the shows and films that she watches.