The Ultimate 2020 K-dramas Quiz
We've spent most of 2020 on lockdown wherein we had so much time but so little to do. With lots of time to waste away, some stumbled upon K-drama for the first time and fell in love with it; while others dove into more K-dramas like an enthusiastic marathoner finishing a sport one after the other. Just our luck, K-drama binge watching is a lot more fun and exciting as this year's lineup have arguably the most varied genres and themes, and even surprised us with new ones.
Do you remember the K-dramas that you watched? The stories that you've seen that have inspired you? How about the characters whom you've met and loved? 
Let's put that K-drama prowess to the test. Name the 2020 K-dramas based on these dialogues. 
(Hint: When it gets a little too hard, you can take a peek at our Twitter, Instagram, or Facebook posts for clues.) 
---
Question 1 of 20.
I realized that it's a great joy to give. And that you end up feeling sorry if you are the one to always receive. I regret that it was only after death that I learned this through my loved ones.
Hi Bye, Mama!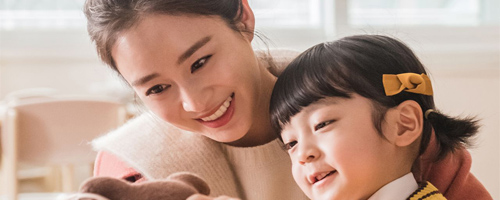 This K-drama tearjerker revolves around the story of a mother who passed away but is given a second chance at life to be with her family and friends who are yearning for her. 
Question 2 of 20.
Just like humans, animals are drawn to people who like them.
Search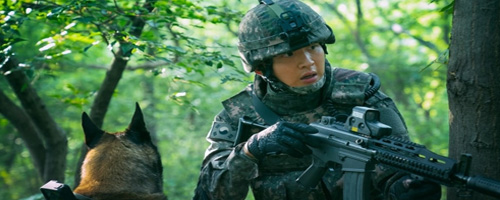 The thriller K-drama about a military dog trainer who was assigned to a search group that fought  monstrous creatures in the demilitarized zone. 
Question 3 of 20.
Just like the cartoon character, I once dreamed of magically transforming into a beautiful fairy. But rather than a character from a sweet cartoon, that's when I figured out I was more like a character from a horror comic book born with a cursed face.
True Beauty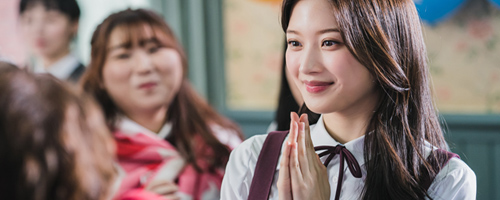 Based on a famous webtoon of the same name, this K-drama showed us real beauty above and beyond what the eyes can see. 
Question 4 of 20.
Women are faithful not because they don't know how to cheat. They just refrain from doing so because they believe… having trust in each other as a couple is important.
The World of the Married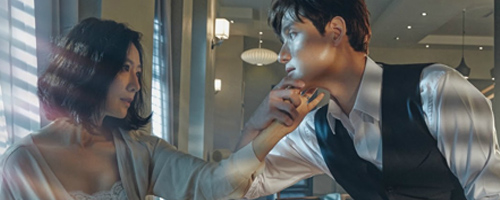 This whirlwind K-drama about a vengeful wife and cheating husband called forth the amazon in all of us.  
Question 5 of 20.
Some people never share their worries their entire life. They build their own cottage inside their hearts and never leave that cottage their entire life.
I'll Find You on a Beautiful Day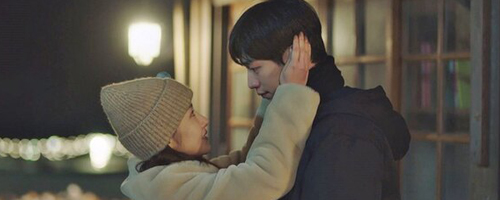 Set in a humble book store in a countryside, this K-drama revolved around a warm story of forgiveness, healing, and love. 
ALSO READ: Poems to Keep You Warm in Cold Days from I'll Find You on A Beautiful Day
Question 6 of 20.
Among real numbers, zero is my favorite. You have the nature of that number. Usually, a zero means there is nothing, but it's actually a number of absolute power. It can nullify any number or take everything away from it.
The King: Eternal Monarch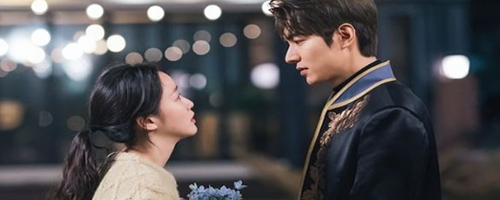 The fantasy K-drama about a modern-day royal who tries to protect his kingdom and a detective who tries to protect the people she loves, and how their love transcends parallel worlds. 
ALSO READ: Taylor Swift Songs That Are Perfect for Our Ultimate K-drama OTPs
Question 7 of 20.
"It's just … I want my bitter night and my life to be sweet."
Itaewon Class
This Park Seo Joon-led K-drama showed us the meaning of how important it is to fight for our dreams even when it seemed impossible to reach. 
ALSO READ: Taylor Swift Songs That Are Perfect for Our Ultimate K-drama OTPs 
Question 8 of 20.
Dreams are expensive. It's even more expensive for a kid without parents.
Extracurricular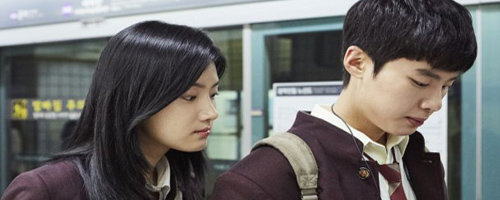 A riveting K-drama about an orphan but gifted high school student who resorted to running an illegal business to make a life for himself. 
Question 9 of 20.
Your body is honest. When you're in physical pain, you cry. But the heart is a liar. It stays quiet even when it's hurting.
It's Okay to Not Be Okay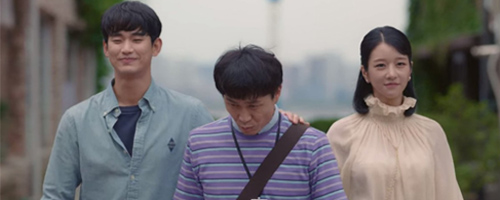 Star-crossed lovers, an antisocial children's book writer and a selfless psych ward caretaker, crossed paths and found love in spite of their intertwined traumas in this dark fairy tale-like K-drama. 
ALSO READ: K-drama Female Leads Who Exude Girl Power / Taylor Swift Songs That Are Perfect for Our Ultimate K-drama OTPs
TAKE THE QUIZ: Which Ko Moon Young Outfit Suits You Best Based on Your Fashion Choices
Question 10 of 20.
When your brain and heart are saying two different things, your heart is right. Just follow your heart, then you won't regret it.
Hospital Playlist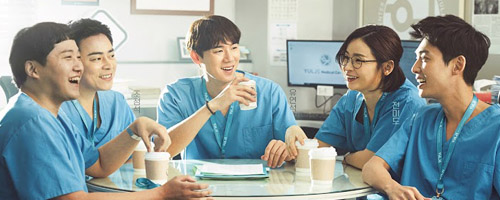 This medical K-drama centers on the lives of five longtime friends who work in the same hospital and share the same love for music. 
ALSO READ: "The First-aider" and other K-drama tropes that never fail to give us the feels 
TAKE THE QUIZ: Who Among the Hospital Playlist Doctors Is Your Best Pal?
Question 11 of 20.
If you have a bad image, you become the first person they suspect.
Flower of Evil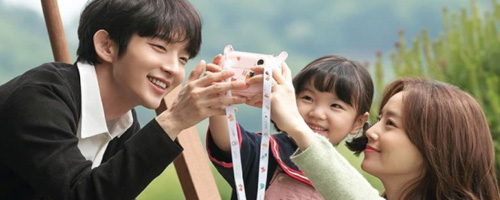 Lee Joon Gi and Moon Chae Won starred in this melodrama thriller about a man who turned away from his vile past and turned over a new leaf, but his perfect life starts to shatter because of a case her detective wife is investigating. 
Question 12 of 20.
I have no blood flowing through me, but it feels like boiling. I have no heart, but it feels like it's on fire.
Zombie Detective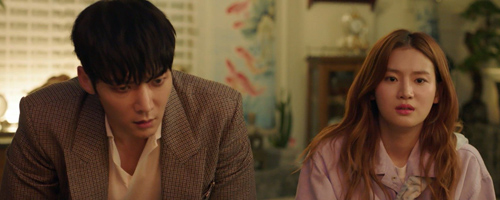 This comedy noir starred Choi Jin Hyuk as an undead who takes on the identity of a dead detective to find out who he was and about his death which coincidentally led to how he was zombified—all with the help of an intrepid reporter played by Park Joo Hyun. 
ALSO READ: Park Joo Hyun and other underrated actresses you should know 
Question 13 of 20.
From time to time, we find ourselves struggling. We fight and get disappointed. There are days when we hated each other. Thanks to that, we understand each other better. We learn to appreciate each other more. And we love more.
18 Again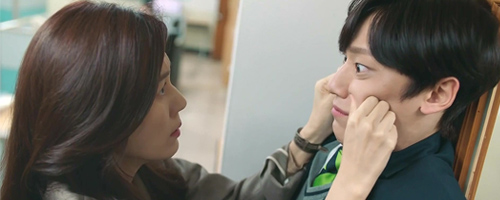 This heartwarming K-drama about a struggling father who mysteriously comes back as his younger self for a second chance to amend his relationship with his wife and kids has thought us the lessons on regrets in life, consequences of one's choices, and the love of family. 
Question 14 of 20.
Because people aren't like machines that can be fixed when they're broken. Sometimes they just need to be alone.
My Holo Love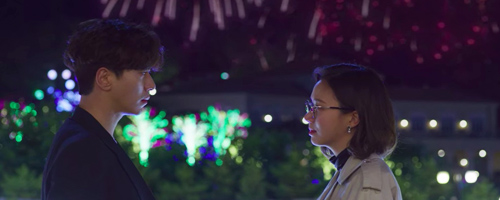 This K-drama revolved around the ultra advance love triangle between a woman who is suffering from face blindness, a humanlike AI, and a reclusive genius programmer. 
ALSO READ: Ko Sung Hee and other underrated actresses you should know / My Holo Love fireworks scene and other K-drama tropes that never fail to give us the feels 
Question 15 of 20.
Sailing off without a map was marvelous. I might've failed, but I have no regrets. Never did. Never will.
Start-Up
Starring Nam Joo Hyuk, Bae Suzy, and Kim Seon Ho, this K-drama told the stories of young dreamers who aspire to make their dreams into reality. 
ALSO READ: Start-Up Is Not Just About Your Ships / Start-Up Shooting Location: A Mini Tour Inside Sandbox Façade, Oil Tank Culture Park/ Kim Seon Ho and other underrated actors you should know 
Question 16 of 20.
You just need to summon the evil spirit in him and the souls of the people that the evil spirit ate.
The Uncanny Counter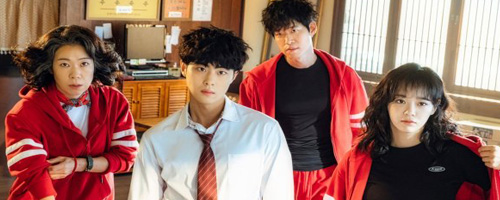 This K-drama, based on a popular webtoon, revolved around extraordinary humans who work at a noodle restaurant by day and hunt evil spirits at night. 
TAKE THE QUIZ: What Kind of Counter Are You?
Question 17 of 20.
But if we humans are forced to face an apocalypse, will we choose another form of evolution, or will we choose to remain human?
Sweet Home
Adapted from a webtoon, this apocalyptic K-drama is centered on the ass-kicking residents of a derelict apartment building who fight off cursed monsters to survive. 
Question 18 of 20.
However severe the disease, there is always a cure. This is no different.
Kingdom Season 2
This zombie-infested thriller set in Joseon period that is such an edge-of-your-seat it kept us biting our lips with fear and tension like a rabid undead. 
Question 19 of 20.
All jobs are precious, whether it's an office job at the big firm or a part time job at the convenience store.
Backstreet Rookie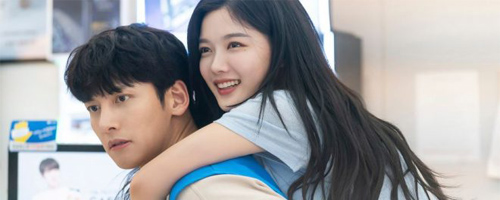 Starring Ji Chang Wook and Kim Yoo Jung, this slice of life K-drama was based on the webtoon Convenience Store Saet-byul. 
Question 20 of 20.
Be stubborn. That's the privilege of youth, after all.
Record of Youth
Park Bo Gum, together with Park So Dam and Byeon Woo Seok, starred in this K-drama about finding hope, love, and success in a world wherein these are difficult to find. 
All 20 questions completed!
---
Share results:
The Ultimate 2020 K-dramas Quiz