Why Do You Need to Start Loving Liu Yuxin?
The Chinese survival show Youth With You 2 formed a new girl group, THE9 (Nine), receiving huge support from the Chinese fans and from the growing number of followers worldwide. On May 30, 2020, Liu Yuxin took the centre position by winning over 17 million public votes and officially debuted alongside the eight members: Yu Shuxin, Xu Jiaqi, Yu Yan, Xie Keyin, An Qi, Zhao Xiaotang, Kong Xueer, and Lu Keran.
Whether you're part of those million fans who spent hours in mass voting and wanted to find some satisfaction that you stan the right idol, or you just came here to know who Liu Yuxin is, I am pretty certain that the reasons below are more than enough for you to continue or to start loving her.
Overwhelming Talent That She's Willing to Share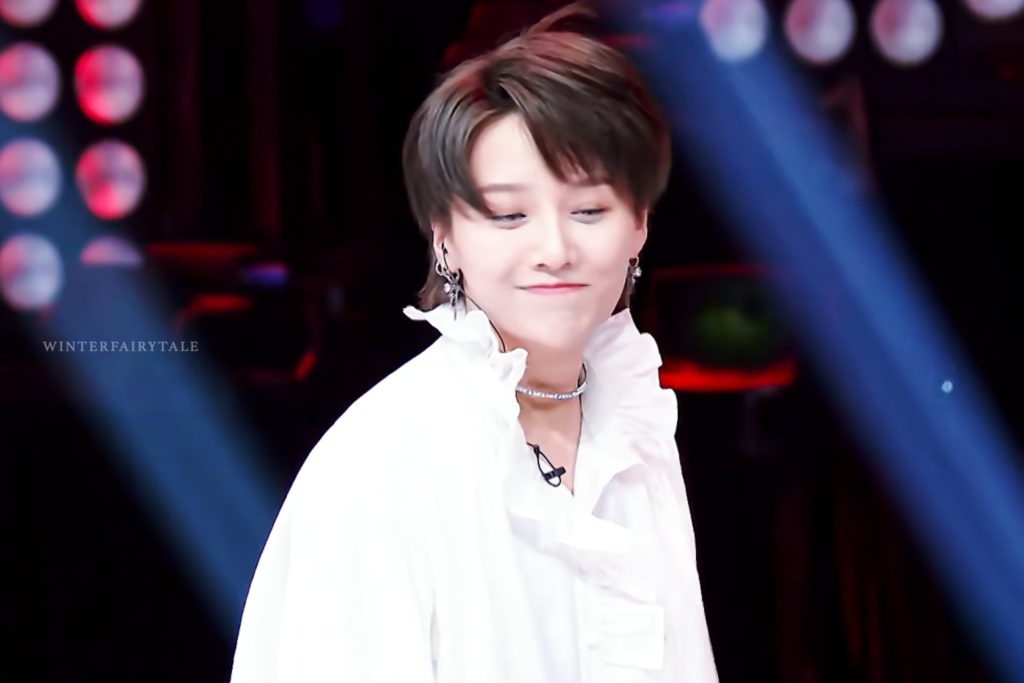 Dancing? She does popping! Despite several opinions that her gender would not give justice to this street dance style, Liu Yuxin got a nod from a respected dancer and one of the judges of Street Dance of China 2, Vanness Wu (yes, he's Mei Zuo of Meteor Garden). On Youth With You 2, she shared her passion in popping with other contestants by giving free classes.
Singing? Definitely! She can rap, she can play the piano, and she writes her own songs! She wrote her first song at 17 and also made another one for her parents whom she rarely sees because she's been away from home for over ten years to pursue her dancing career.
Talents are there, but there is something sentimental and not-so-easy-to-forget moments in every performance she does—adding her personal creativity in every lyrics or movements. Plus, she will always lend you a hand whenever she can. That's how she got the nickname of "Teacher Liu Yuxin" from her co-trainees.
Check this No Joke performance of Liu Yuxin and let her tell you what is a multi-talented idol all about.
P.S. She also did some acting gigs.
Turning from Lioness into Cat
Let's be honest, you once questioned your gender identity after watching her perform. She looks cool yet on fire and she makes sure that you will pull your voice out from your throat as long as she is on the stage. But, Liu Yuxin can easily turn from being a Queen of the Jungle into someone's cat at home. She smiles like a cat who gets pet after each performance, especially when she's receiving praises. She's also a cat who can easily be a friend with dogs. In a livestream event she did with Yu Shuxin, Li Jiaqi's (the host) dog, Never, instantly became Liu Yuxin's new best friend. And I know, you wished you were Never.
Breaking Stereotypes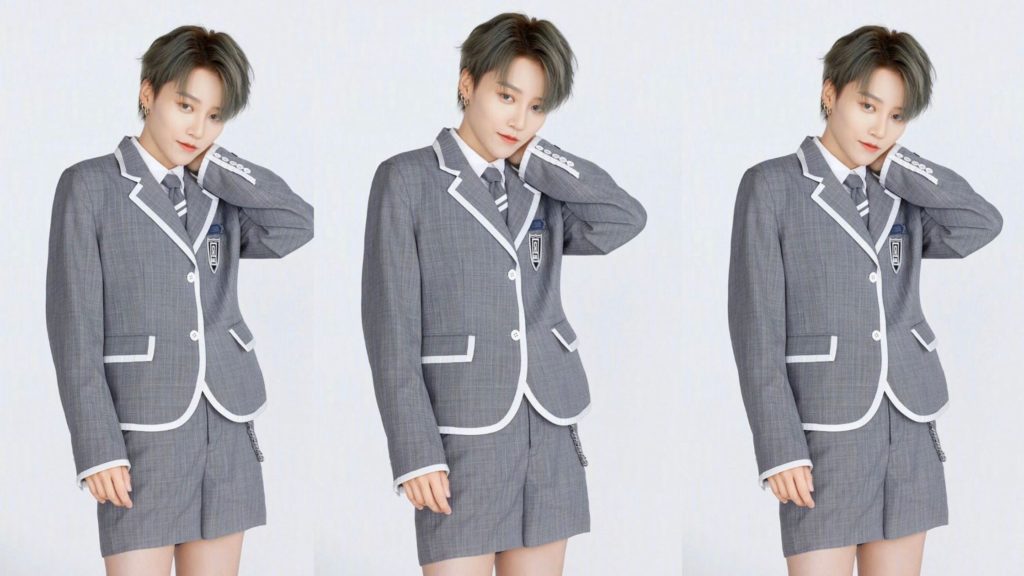 A lot raised their eyebrows when someone in the centre position of Yes! Ok! (Youth With You's Theme Song) is not wearing a skirt/girl's school uniform. Carrying a short hair and wearing short pants while leading the other 108 idol aspirants were Liu Yuxin's weapons to declare that we are indeed living in 2020—and it's time to break some of the pop idol's stereotypes. She admitted, however, being in the centre of the survival show's theme song gave her a lot of pressure and even tried to wear a skirt while filming. The "You don't have to wear a skirt to be the centre!" scene was definitely one of the highlights of the show. The combined nearly 13 million views as of writing of Yes! Ok! Video on iQIYI and Youth With You YouTube Channels has settled the case.
Before joining the show, Liu Yuxin had been part of a girl group, Lady Bees. From the music videos that they released until she made her solo music after their disbandment and now, becoming part of another girl group, she has stayed true with her fashion identity. With bold colours (combined or monochrome) and lots of accessories, which you thought will never go well together, Liu Yuxin can just wear them all with refinement. Of course, she also wanted to challenge and to prove herself that she can fit in to any style. Joining Mentor Lisa's Team for their collaborative performance, she presented a Liu Yuxin with a wig and slaying a high ponytail.
Suck at Games but Can Slay in Variety Shows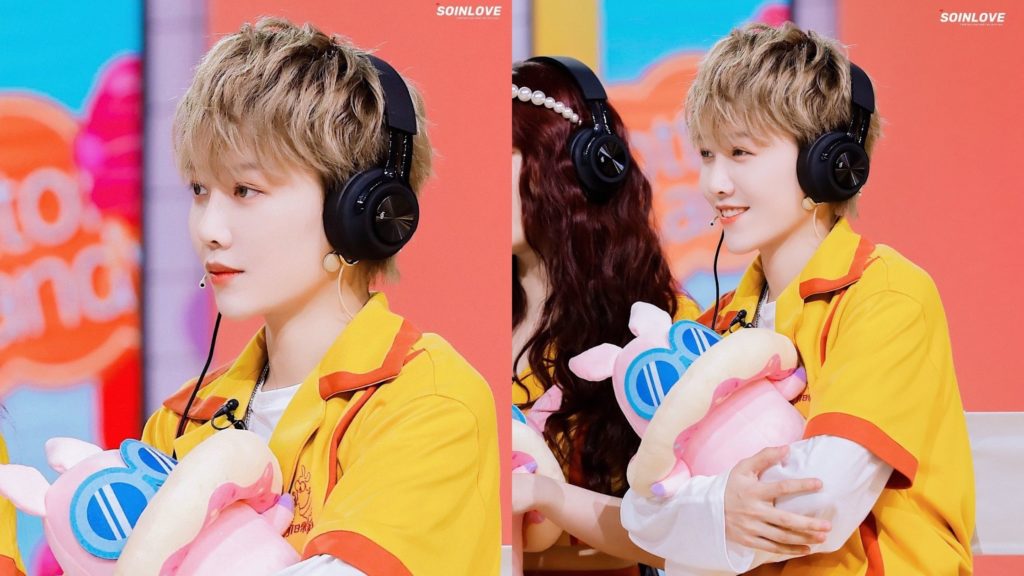 She ruined herself in mobile games and in a physical and friendly arm brawl during Youth With You. When THE9's partial schedule was revealed and there are variety shows to do, perhaps some got worried on how Liu Yuxin would handle it because she's not the talkative type nor a champion in games. Surprisingly, with her strategies/too-much-thinking-before-taking-action, she's been slaying and winning some of the games on Let's Party.
Her Love for Potatoes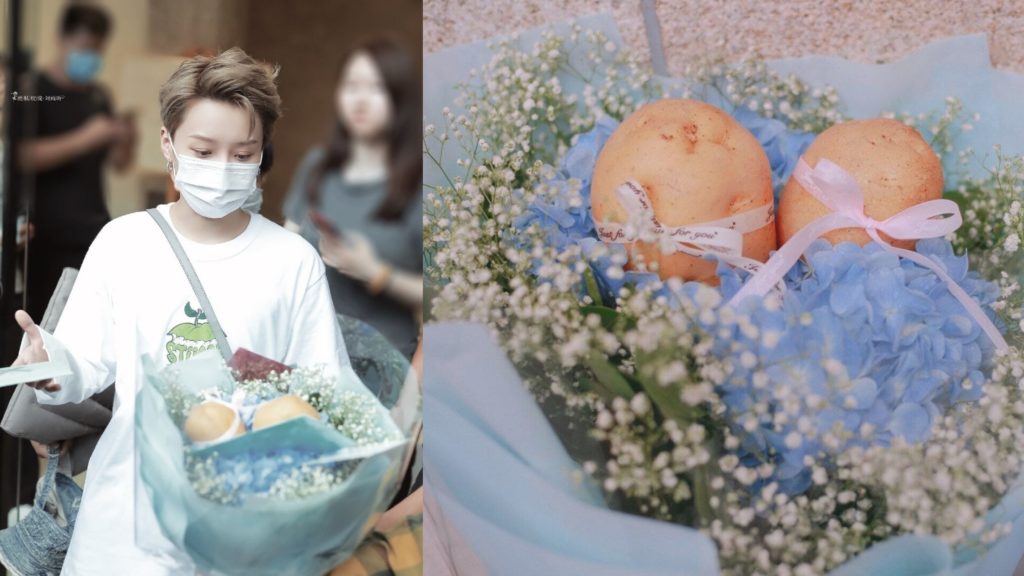 Liu Yuxin expressed her love for potatoes in many instances: interviews and in her vlogs. She loves to eat, and you sometimes hope that you are that food that she's passionately looking at. With the strict diet to maintain a "good looking" physical body for idols, some are sacrificing their food cravings. Liu Yuxin, though, seems like not willing to give up any snacks, especially potato chips. One of the chinese fans flaunted the affection for Liu Yuxin by giving her a bouquet of potatoes—and we all witnessed how she gazed that gift.
Obsession with the Right Side of her Face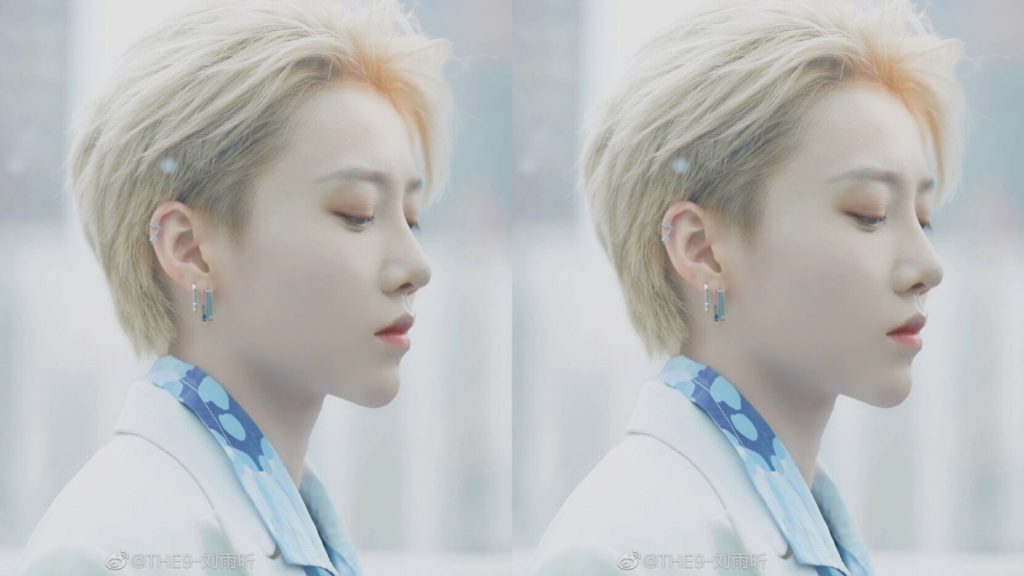 Okay, obsession can sound dangerous. Believe it or not, Liu Yuxin feels fully safe and confident in giving so much screen time to the right side of her face. She always asked the cameramen in the survival show to secure a capture of that side. That didn't end there. After securing several product endorsements, most of her promotional posters and video highlighted her favourite side. Liu Yuxin, in any miracle that the Universe can give for you to read this, let me tell you to stop discriminating your left side—it's equally flawless!
Overflowing Love for UMs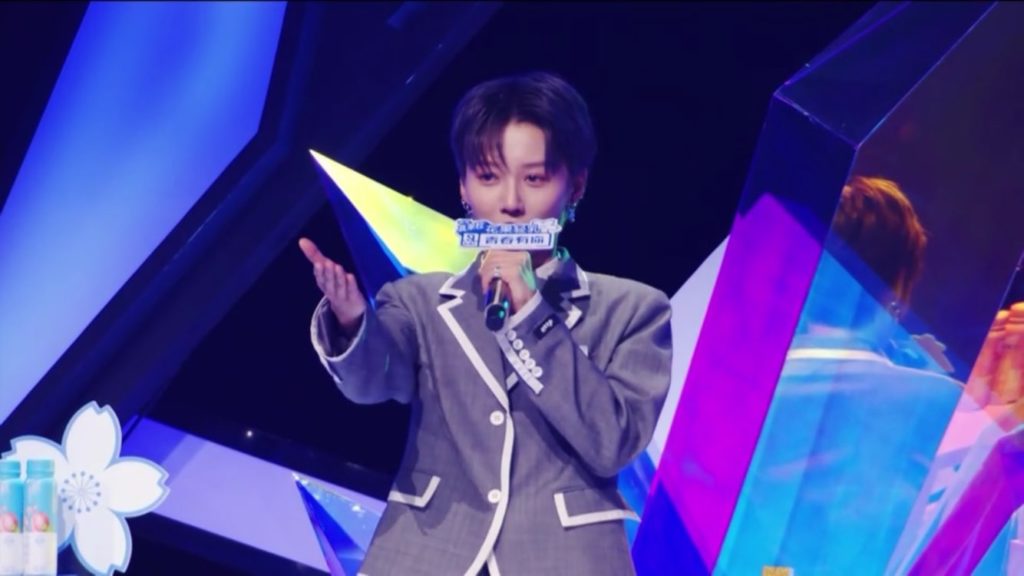 If you decided to stan Liu Yuxin, you are officially an Umbrella—UM for short. Liu Yuxin barely cried, or at least barely shown by iQIYI. But in the final night of the show and she needed to deliver her speech as the centre of a new girl group, she showed her overflowing appreciation for the UMs. As she tried to hold her tears back, Liu Yuxin said, "We finally made it!" Those lines seem to assure her fans that she's aware of all the unending clicks and puzzle slides that each of us did—or even of those spent pennies for whatever product that iQIYI tried to sell in lieu of votes. Her love did not only develop when UMs are growing like mushrooms internationally, but even when they were still handful and limited within the Chinese spectrum. In her vlog, Liu Yuxin made a personalised ring with an engraved sign representing her and her fans—UM. I believe that she wore that ring through out her participation in the survival show.
Amidst the danger of pandemic, some fans have been patiently eyeing Liu Yuxin according to her schedule. Aside from constantly accepting letters and extraordinary bouquet, she would make time to pay respect for all the people who have been staying with her journey. In an Instagram post, she shared her "view" of UMs, lining in aqua blue shirts.
As she reached every million-milestone of followers on Weibo or when there's something to celebrate, Liu Yuxin would satisfy UMs' content cravings by posting special raw song and dance covers.
I would love to add more reasons, but I will leave the comment section to affirm and stretch this list of things why you need to keep on or to start loving Liu Yuxin, instantly. I promise that regret can never come to your fangirling journey. Being a UM, you will not just be fed by [overly] white complexion of Yuxin, but as well as memes that she compiled whenever she's feeling it. There, I just gave you a bonus reason.
Fangirling: Started from Full House. Continued in Secret Garden. Though a total K-drama addict, she's a newbie in the world of Korean and Chinese idols.
Personal: She is a lover of coffee and cheese. She's been wandering slowly (very) for seven years, finding home in cities she fell in love with. When she can win over laziness, she will let the words flow.