Fujii Kaze is a Japanese musician who is much more than a TikTok hit wonder; he's a passionate artist with madly intense talent in music that will remind you of the virtuosity of a 19th century musical prodigy. But, aside from his musicality, he also has this unique charm radiating from his colorful and free-spirited personality that not only draws attention but also undoubtedly steals hearts.
From his humble beginnings of uploading covers on YouTube to "taking a nap" in the middle of his Free concert that was also streamed on the platform, here are the A to Z of things that would surely sink you deeper into the Fujii Kaze rabbit hole.
A – Artist on the Rise
Kaze is the first ever Japanese to be featured on YouTube's Artist on the Rise. In the docu, Kaze visits his hometown, Okayama, and tells about his upbringing, environment, and influences that have made him the artist that he is today.
B – Boyfriend-coded
Just as @fujiicatze said in their tweet, this is how it would look like to have Fujii Kaze as your boyfriend. *heart eyes
Now, where's that genie in a bottle at and lemme make a wish.
C – Coffee Shop
Kaze is the youngest son of the Fujii family from Satoshō, Okayama, where his parents live and run a coffee shop named Mitchum. Explore the places where he spent his childhood in the behind the scenes of "Tabiji" MV shooting.
D – Dance
Know that very catchy dance part in "grace"? Kaze was the one who choreographed the moves himself.
E -English
In case you're wondering how he got so good at speaking English, Kaze, aside from professing that he loves the language, has been learning it since he was 3. He also cited his father, who covered a lot of English songs and taught him, as the reason for his being adept at conversing with it.
All we can say is that it's a fitting skill for a global star.
F – Free
Do yourself a favor and watch this concert that is not only titled "Free" but is also literally free of charge.
G – GQ
Kaze ate and left no crumbs looking so immaculate on the cover of GQ Japan for the October 2021 Voices of the Future issue. If this isn't art, I don't know what is.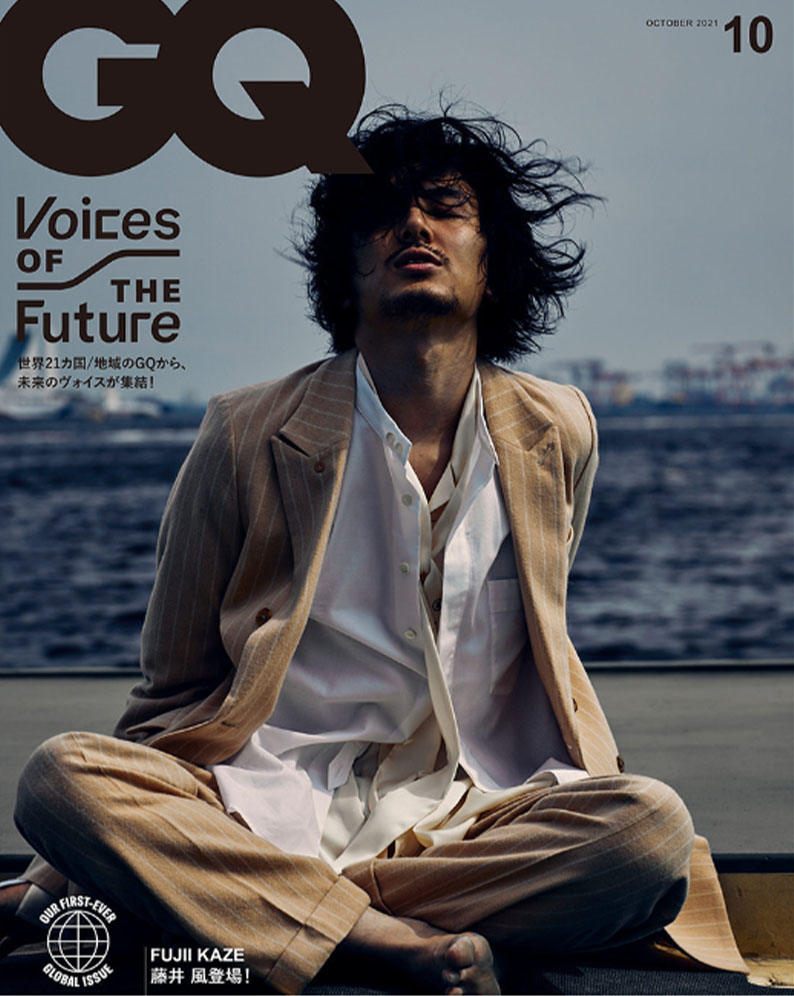 Watch the behind here, which I must say, is also art in and of itself.
H – How Deep Is Your Love
Aside from wishing to have the privilege to learn how deep his love can be, don't you just want to drown in the depth of Kaze's low notes on this cover? I would, anytime.
I – Inspiration
Talking about his masterpiece "Kaerou," Kaze said that the writing of the song started when the phrase "Let's go home…" came to him. The song, which he sees as a philosophy on life and death, was inspired when he used to perform at nursing homes for the aged, hospitals, and seminars for end-of-life planning, where he realized that a person's last moment shouldn't be taken as negative or frightening. Kaze thought that choosing to call it "going home" instead of "dying" might help people think about how to live their lives and hopefully inspire them to seize each day.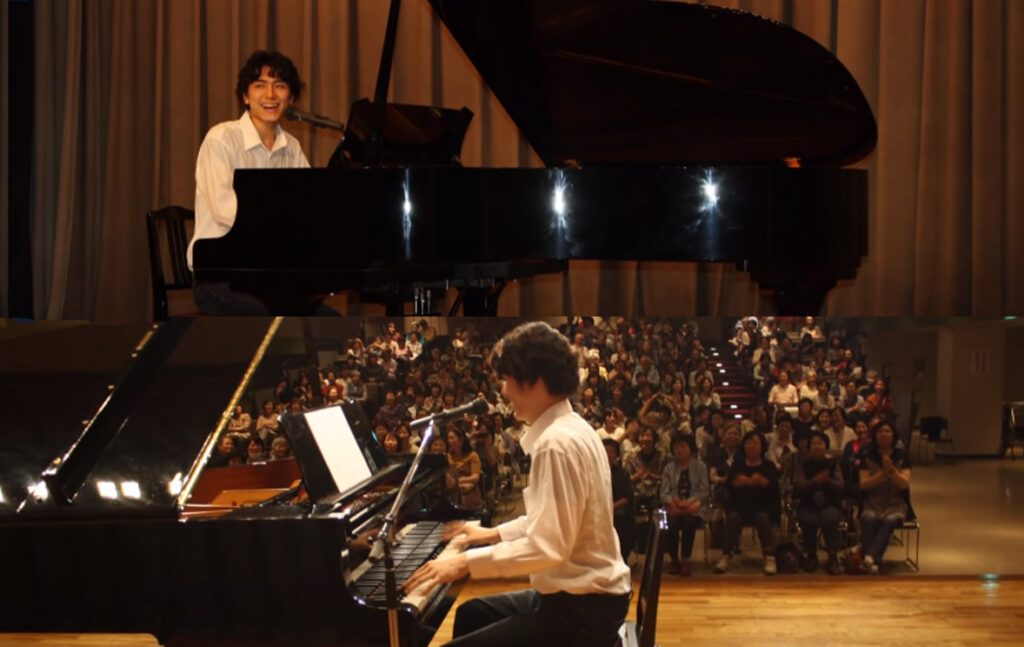 Kaze also added that he hopes his music can inspire someone to live better, and that purpose is everything and all he needs to live on. Case in point: Did you know that he intentionally composed "grace" and "Matsuri" in 432hz, a frequency that is the harmonic intonation of nature and which researches have found to fill its listeners with a sense of peace and wellbeing? We love a very caring man.
J – Just the Two of Us
Watch and be enthralled by Kaze's cover of Bill Withers' "Just the Two of Us". Him in those Christmas-y black and red plaid, asking us to dive into the love? I'm all in!
K – Kazetarian
Kaze's international fans coined the term Kazetarian, which is a combination of the words "Kaze" and "vegetarian," as a fanbase name to identify themselves with. He himself recognized the name on October 20, 2022, when he mentioned it in a post on his now-inactive X account and even professed to being one in his IG bio. Another proud Kazetarian here 
L – Laundrin'
Kaze, or his voice to be precise, is featured on the latest commercial for Laundrin's Laundry Softeners. Also featured in the minute-long commercial is "garden" as the background song.
Here's the translation of his VO. (c/o @leafykaze)
"Not many things in life are necessary, but the ones that are, help make our day better.
It soothes our tired hearts and pushes us toward tomorrow.
It brings seasons and memories.
Even if you can't go anywhere, it takes you somewhere other than here.
Scent… it connects with the heart, it enriches our days and our lives in so many ways.
Make your life flourish with fragrance."
Seriously, with that voice, even if he's selling literal garbage (not that he would, though, because he would and could never in a million years), I'd buy them happily like they're the most precious things in the world.
M – Motorcycle
He may look like a pro biker in "Kirari" MV, but did you know that he got his motorcycle license just for the MV's shooting and that it actually took him 7 months to pass? Talk about dedication, right?
N – Nan-Nan
Kaze debuted on November 18, 2019 with the single "何なんw (Nan-Nan)". In a video he posted on YouTube, he said that this song is about finding within us our higher self that is reminiscent of a God, an angel, or a hero who is completely free from negative feelings and is all about love, adding that the core message of the song is the pleadings of the persona's higher self to follow him to the right path of life, towards a place where he could find true happiness. Ultimately, through this song, Kaze hopes to inspire listeners to find their higher selves and be happy.
O – Olympics
The 2020 Olympic song "The Sun and the Moon," which was featured in the competition's official film, is the first English song that Kaze has written and sung himself.
P – Piano
Kaze started learning to play the piano from the age of 3, and one of the first songs he played was Robert Schumann's "Erster Verlust (First Loss)Op. 68, No. 16".
Here's a video of him from many years ago playing Frédéric Chopin's "Fantaisie-Impromptu". Mind you, this is the kind of skill he already could do at the age of 13, even without a guide from a music sheet.
Q – QQQ
QQQ is the "mysterious" director of "grace" music video, whom Kaze called "my one and only" in his IG post and whom some fans speculate to be Kaze himself. Whether it was he himself that he met and had a talk with about a higher power those years ago or just another person who wants to remain anonymous, we can all agree that the MV is soul-touchingly beautiful.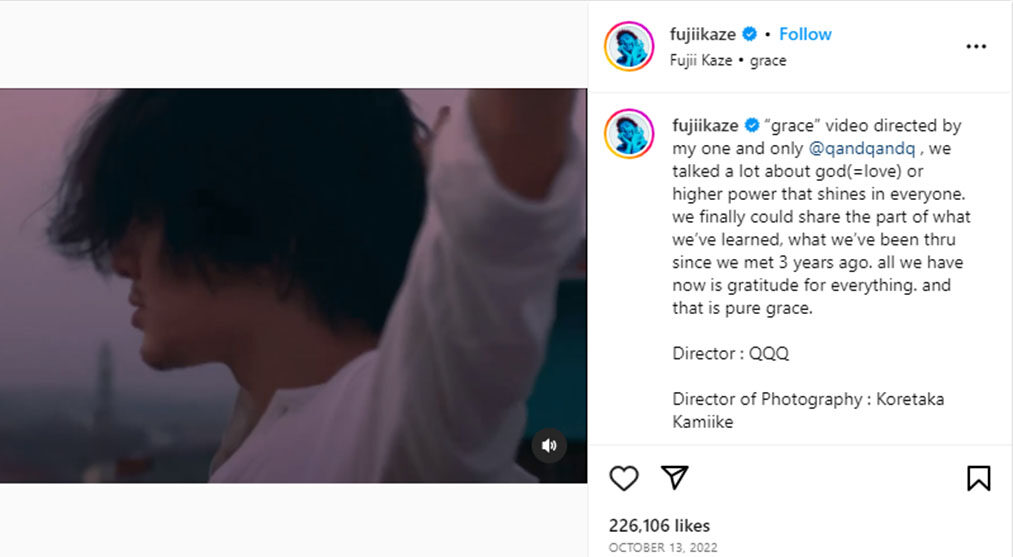 R – Red
On the last day of his "Fujii Kaze and the piano Asian Tour," Kaze surprised fans with a new look. From sporting blue and green locks and stubbly face, he emerged on stage with red hair and clean-shaven, which by the way made him look waaaaaaaaay younger.
S – Saxophone
Aside from the piano, Kaze is also a genius at playing the saxophone. How can a sound be peaceful and sexy at the same time is a Fujii Kaze mystery I bet no one would be able to solve.
T – Twenty-one
Kaze was 21 when he watched a movie in a movie theater for the first time ever in his life. And the movie? No other than Queen's biopic Bohemian Rhapsody, which he said was "just awesome."
U – Umbrella
Kaze with his teeny tiny umbrella and looking so adorbs skipping happily is a sight I could watch all day.
Watch the IG reels here.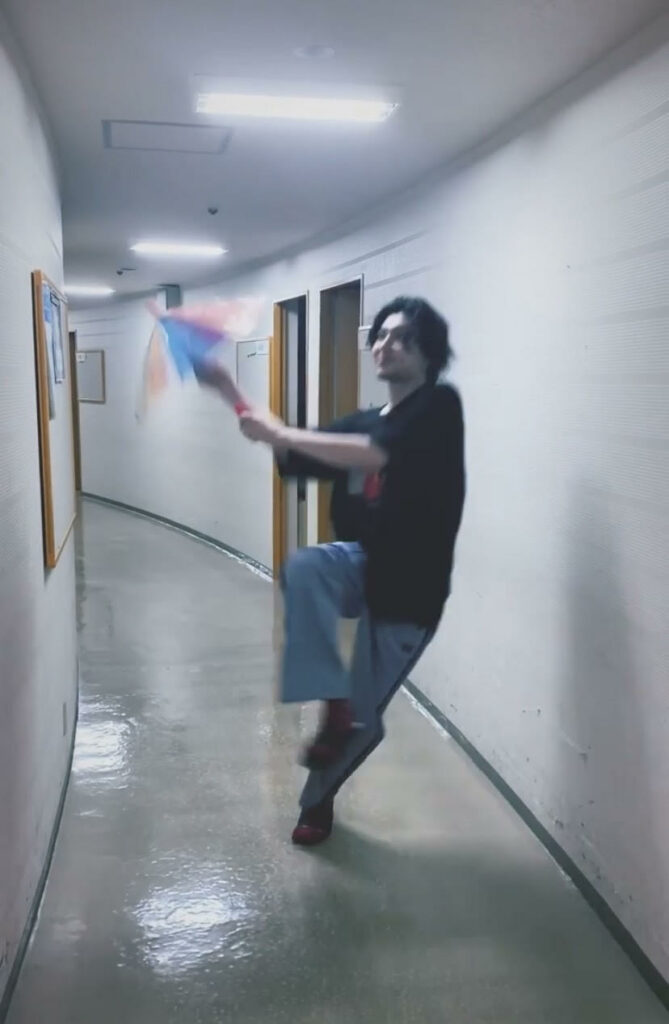 V – Vegetarian
Kaze follows a vegetarian diet and has been doing it since he entered high school. In a post on Instagram, he said that he decided to be a vegetarian because animals are "just so cute."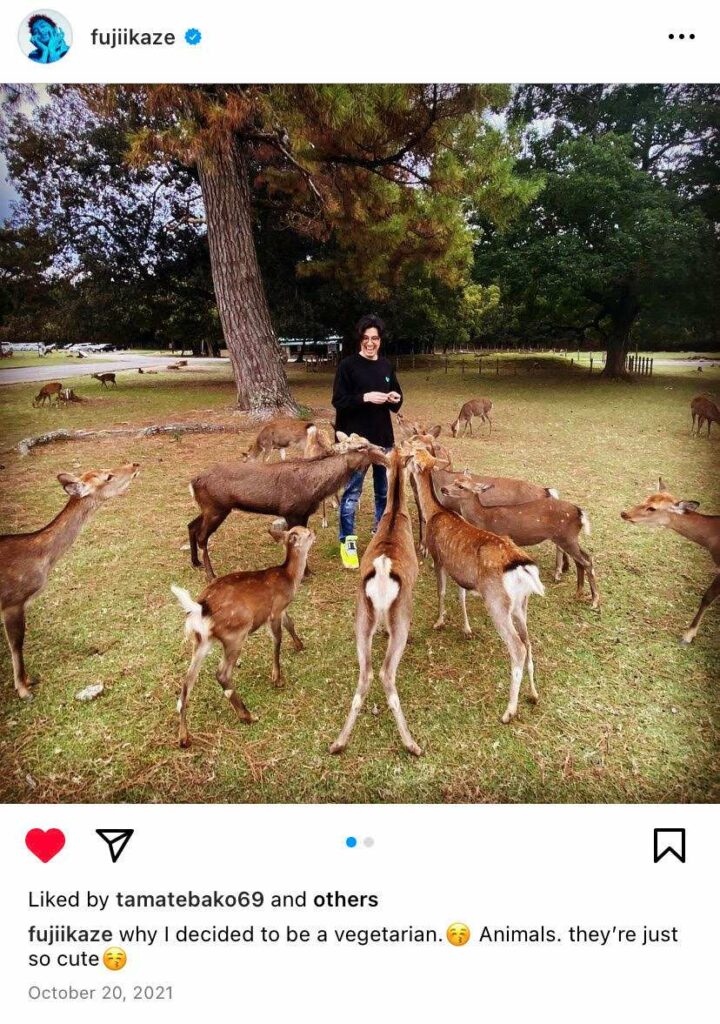 W – Wind
His name Kaze (風) means "Wind" in Japanese. He has three older siblings: two sisters and one brother who are named Sora, which means "Sky," Umi, which means "Sea," and Riku, which means "Land".
X – [e]xpired
Watch in horror and worry as Kaze eats almonds that have been expired for three effing years. Because of this, I sincerely and desperately hope that expiration dates are indeed just a conspiracy.
Y – Yamero
Watch this über cute IG reels with MV Director Mess titled "Yamero," which means "Stop it" in Japanese.
Sorry, Kaze! I, too, would demand 24/7 attention from you. Or perhaps whenever I need a fill of those bicep 💪
Z – zzz
In the middle of his Free concert (and of a humongous stadium), Kaze urged everyone to take a power nap while lying on the grass and closing his eyes.
While he didn't exactly catch some z's —he just closed his eyes for a few minutes — we now do have an inkling of what he looks like sleeping. (Not to be creepy, though, just out of curiosity, hehe)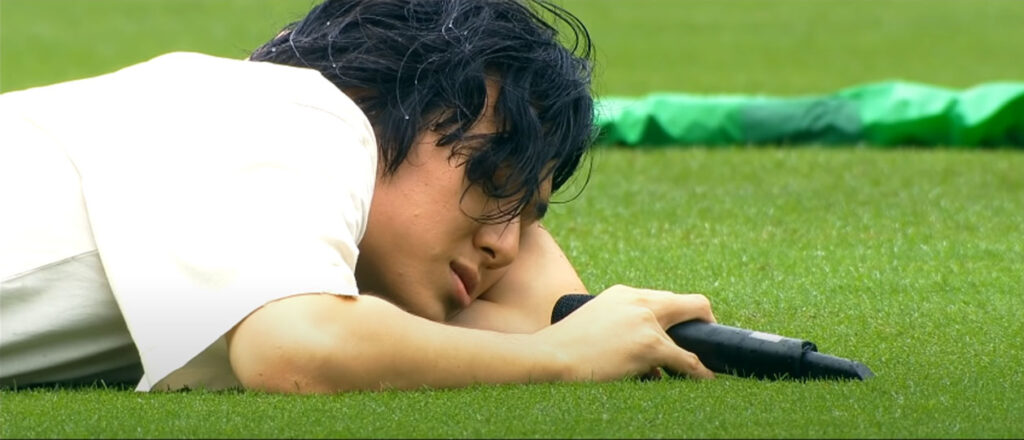 *What's your favorite thing about Fujii Kaze? Let's gush over them in the comment section below :))
💚💚💚 Credits for X posts
Many thanks to @Inluvwithwind, @leafykaze, @FujiiKazeThai, @fujiicatze, @mayorachan & @UMusicIndia
She loves music that she needs background songs 24/7. She watches TV like a dutiful binge-watcher. And she writes mostly about the music she listens to and the shows and films that she watches.