In the Soop: Friendcation Moments That We All Want To Have
It's like a fresh air after a long, dry and warm day. It's like seeing the ocean and trees after breathing in city's noise for a long time. It's finally feeling the comfort from the people you've missed dearly. In the Soop: Friendcation is a total healing show from a star-studded cast, popularly known as the Wooga Squad. A short but sweet show where Park Seojoon, Peakboy, Choi Wooshik, Park Hyusik, and Kim Taehyung showed their deep friendship, fancied with maturity and their own versions of having fun.
TAKE THE QUIZ: Which Wooga Squad Member Will You Fall for?
In the Soop: Friendcation has given us glimpses of the Wooga's bond, but were good enough to wish that we also want to have what these five men have. Here are some moments that we crave to have in a friendship.
Make You a Nickname and Be Proud of It
Will Fight For You Against a Water Slap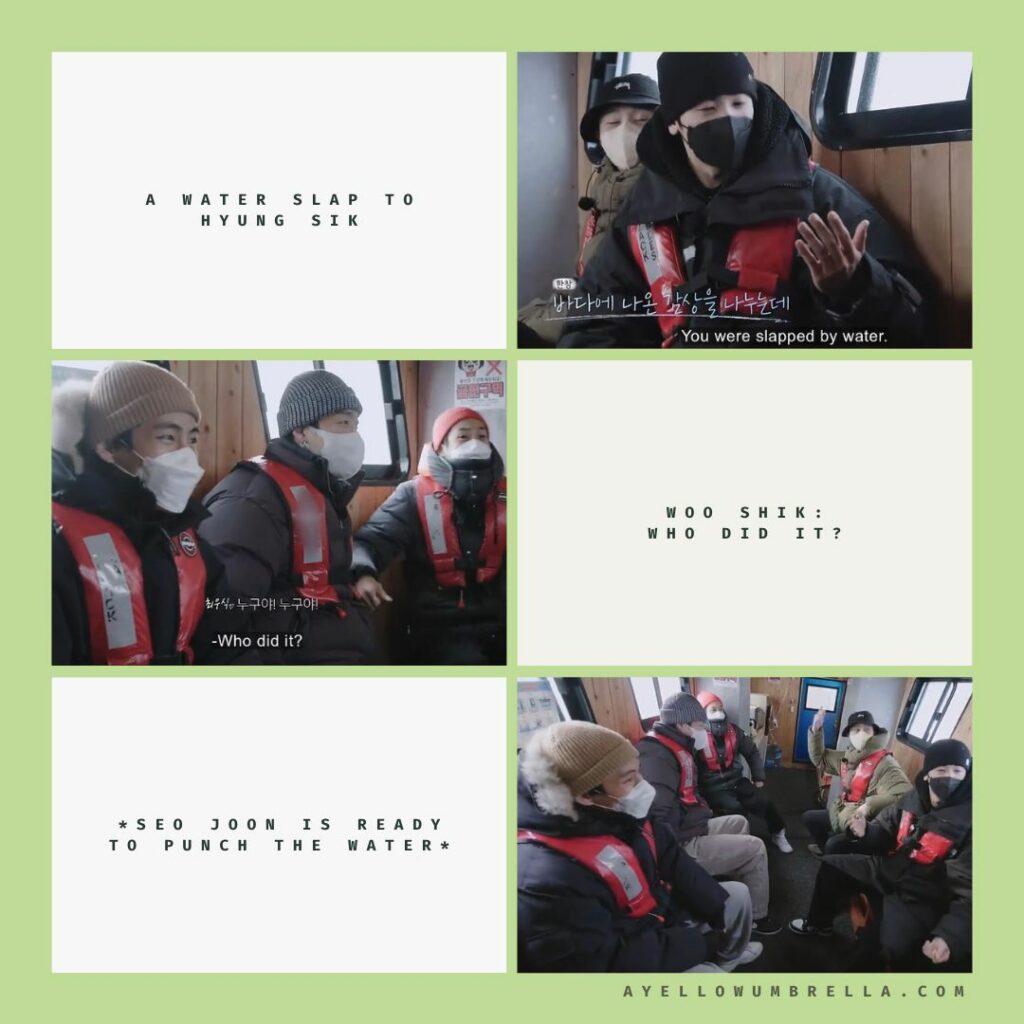 Will Give That Last Sweet Bite to You
Support Your Passion—Passionately
But Would Also Steal Your Source of Living—Proudly
Maturing And Growing Old Together
Saying That You Will Bloom In Your Own Beautiful Time
Will Give The Comfort That You Need
Sharing Words That Are Definitely For Keeps
Making Song Out From Your Memories
We are all missing In the Soop: Friendcation, and time does really fly fast. Which of the Wooga's friendships is in your top list?
Fangirling: Started from Full House. Continued in Secret Garden. Though a total K-drama addict, she's a newbie in the world of Korean and Chinese idols.
Personal: She is a lover of coffee and cheese. She's been wandering slowly (very) for seven years, finding home in cities she fell in love with. When she can win over laziness, she will let the words flow.