Dinner Mate's Food Recommendations: Where and What to Eat in South Korea?
Food has been one of the strongest assets of keeping a Korean drama quite memorable for years. It represents the K-food craze in different genres of the nation. It gives a lot of potential consumers for food place owners. Sure, there were plenty of K-dramas dedicated for more intense food appreciation, but Dinner Mate has set a new flavour of giving us more than a dozen of food ideas within its 16-episode run.
Here are some of the dining footsteps of Dinner Mate's leads, Kim Hae Kyung (Song Seung Heon) and Woo Do Hee (Seo Ji Hye), that you can follow.
Food Truck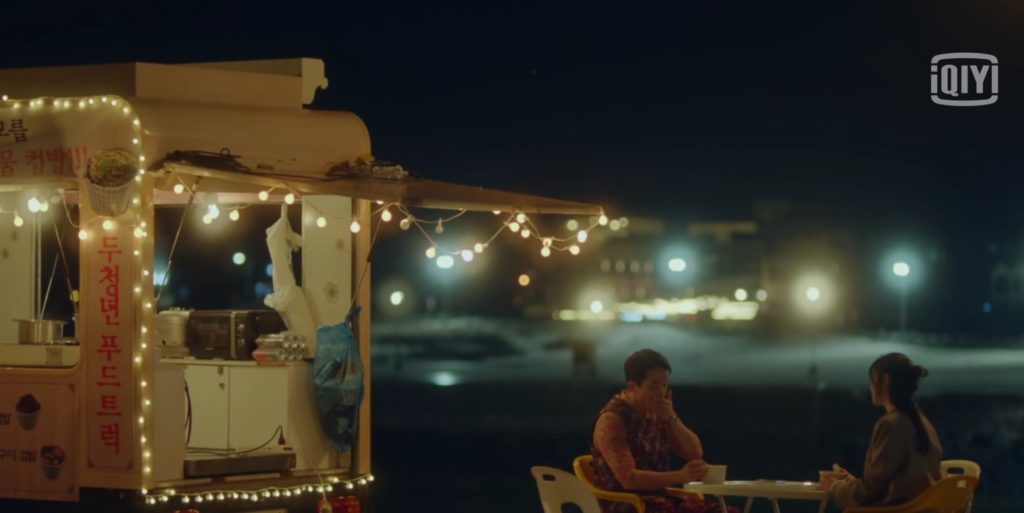 Quick, easy, and surely filling food is ready to grab. The table and chair in front of a mobile eatery to enjoy your meal is a plus. Rice bowl from the food truck is the first meal shared by Hae Kyung and Do Hee. It can easily give comfort to a craving stomach, especially in the middle of the night or in a place where restaurants are nowhere to be found. But even if there are still indoor restaurants available nearby, don't get discouraged by a food truck's exterior. For a more special treatment, take away your order and go to a rooftop or a to a park. As much as cosy and warm it can be when you're alone with someone special while finishing a food truck dish, remember to leave only memories and not your trash!
Steak Restaurant
A big jump from a street meal into a more exclusive place—a steak house. Apologies for our vegetarian friends but having a steak can give an instant feeling of intimacy—of course, the person you are eating with is a huge factor. Some might find it uncomfortable and less carefree to dine in a steak restaurant due to its pricey vibe, but there will be no harm to get that food reward once in a while.
Samgyupsal Dine in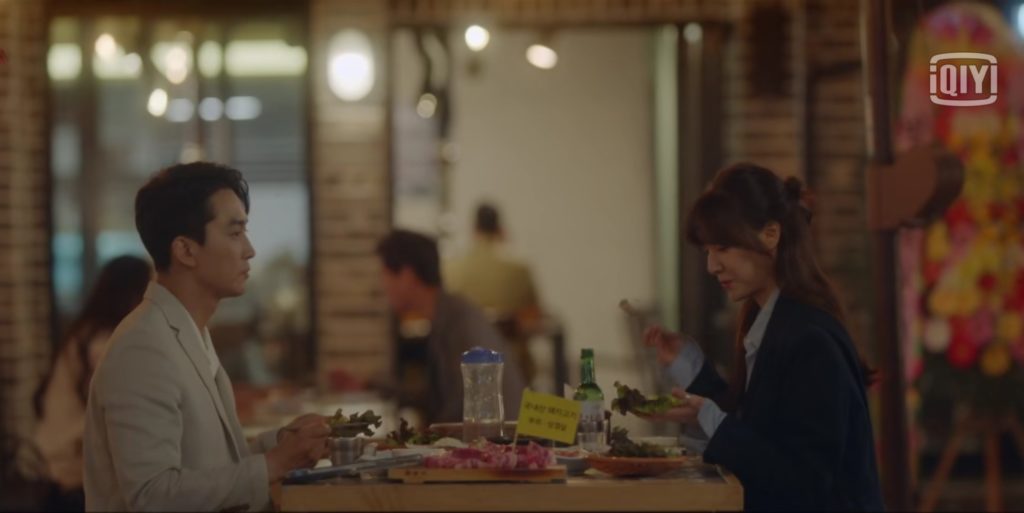 Another treat for meat lovers—samgyupsal/samgyeopsal. Simply translated as pork belly, when grilled (gui), is one of the K-food trends that has easily reached the international taste buds. No doubt, several K-dramas, including Dinner Mate has put a special frame for the leads to casually talk about life while putting a slice of grilled pork belly in a fresh leaf matched with your-top-pick side dishes and pasty sauce.
Grilling in a Picnic/Camping Site
When the weather is nice, an outdoor feasting is a must! Yes, feast as much as you can the home-made dishes, ready-to-grill meat and vegetables, and a drink of your choice. When having an overnight is in the list, don't forget your tent and might as well wish that you can catch some stars.
Convenience Store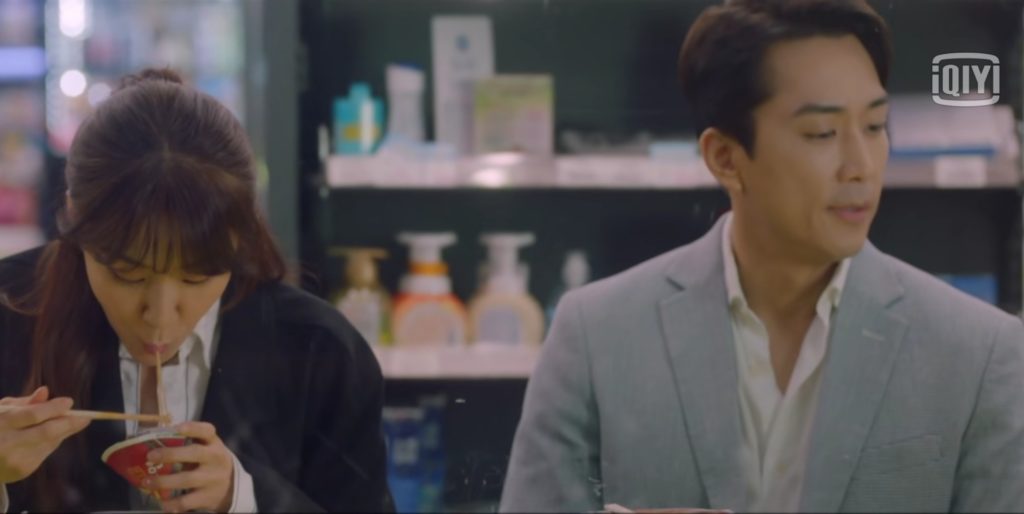 They are growing like mushrooms. For almost every street, you can find a convenience store in Seoul. Standing to its name, it gives instant and easy-to-access food and other non-food necessities throughout the day. Not to mention that it somehow provides security when the night brings fear to people. The classic K-food, Ramyeon or instant Ramen, should definitely not be missed when visiting a convenience store. Hot water is there to prepare the filling for a hungry belly.
If you feel like life is not treating you that good or maybe there's something that you are up for a celebration, call a friend and grab some bottles of soju from this 24/7 shop.
A Place that serves the best Dumplings … and Memories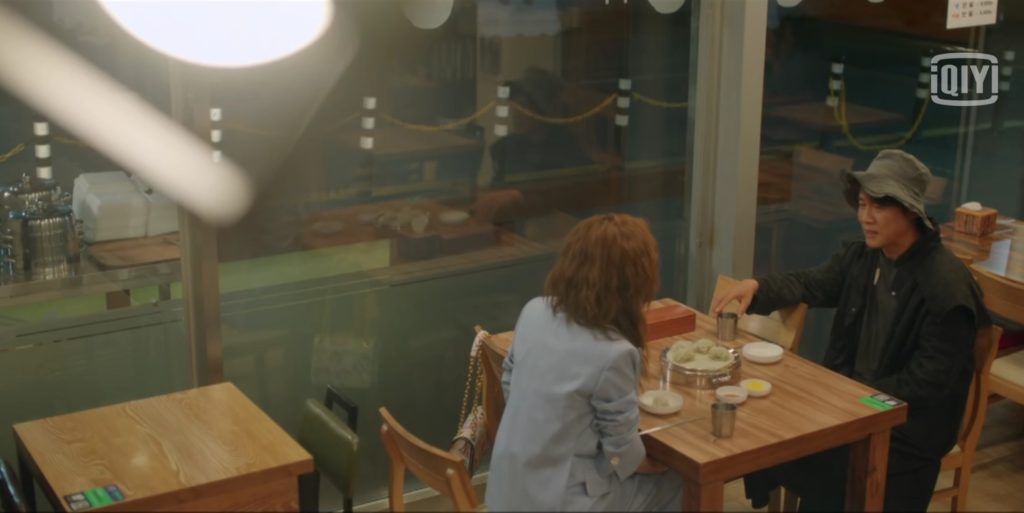 Steamed or fried, Mandu can easily make it on the comfort K-food list. Available in almost all forms of eating places, dumplings are just hard to skip. Though they are widely available in all supermarkets, make time to visit a best dumpling place where people shared lots of memories while dipping in a piece up to dozens of mandu in their preferred sauce.
Jjajangmyeon Delivered in Comfort of Your Own Table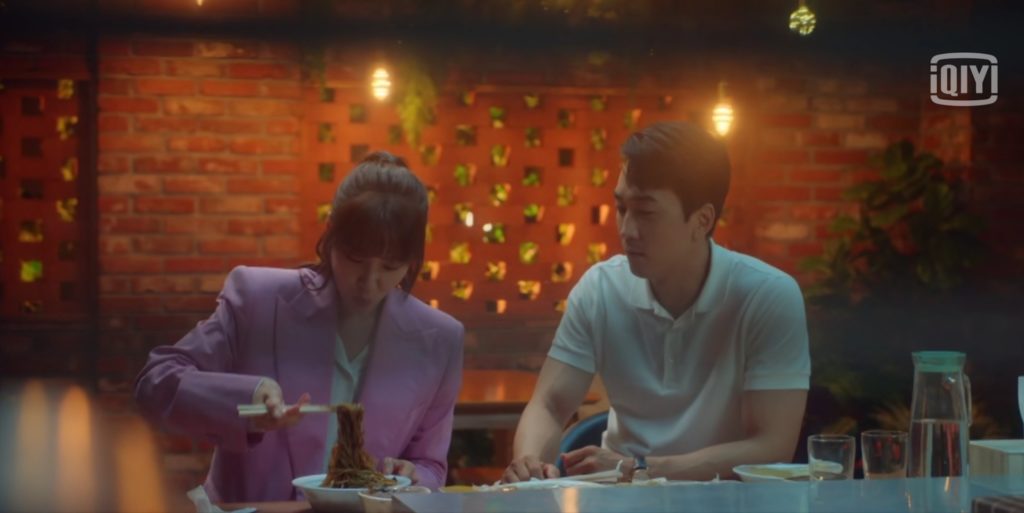 Food delivery has been the saviour of no-time-to-cook or just-lazy-to-cook people. Do Hee said that Jjajangmyeon or noodles in black beans sauce with diced pork and vegetables taste authentic when delivered. Whether you believe or not, when the Jjajangmyeon craving suddenly hits you, don't think twice and just make a phone call to start slurping this one of the mostly-eaten-food in Mukbang or an online eating show.
Food in Your Partner's House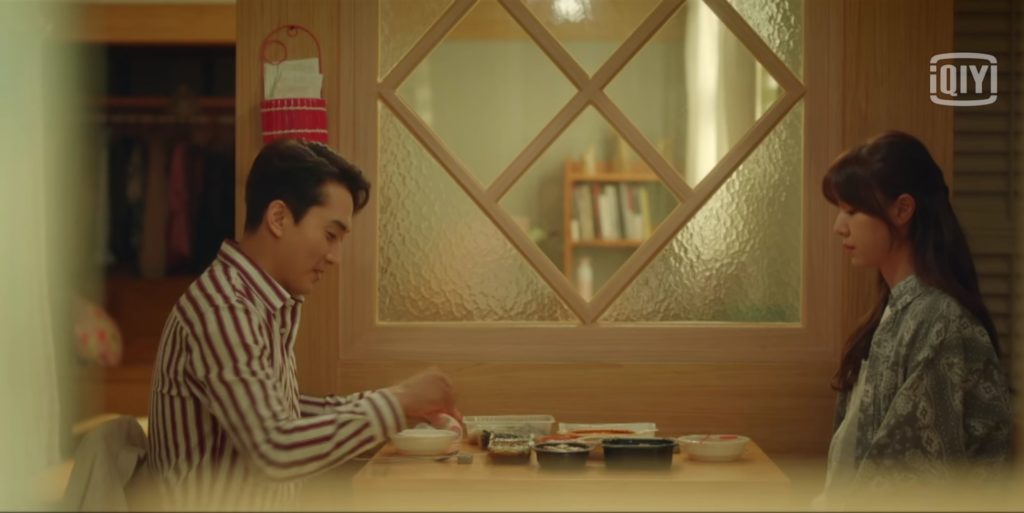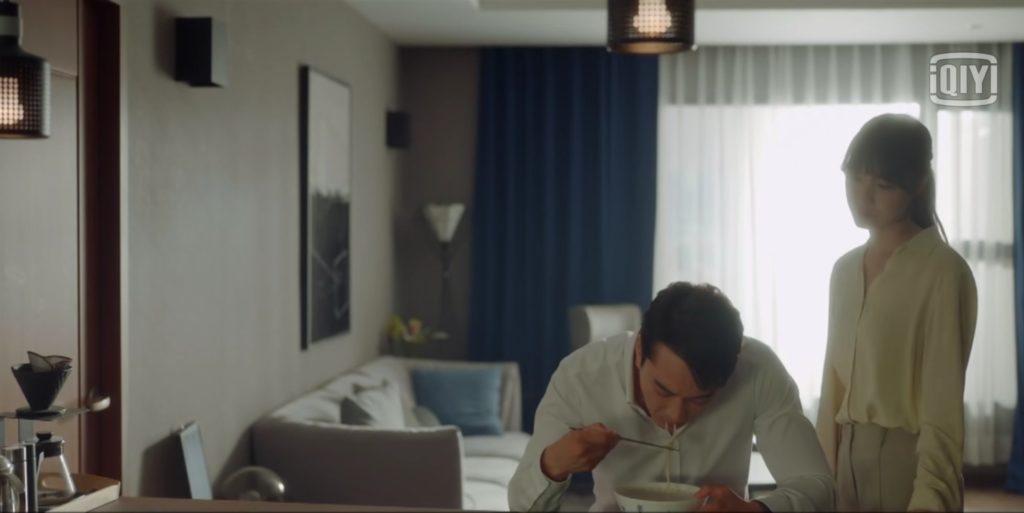 Whether your fridge is empty like Do Hee's and you just have convenience store food to grab and to offer to your partner's sudden visit, or you have everything in your kitchen like Hae Kyung's to prepare a tasty meal, the bond in someone's home matters most. The words you exchange in your respective comfort places makes the food tastier.
Have you watched Dinner Mate? Which of their dining places you love the most and will surely try?
ALSO READ: 5 Must-Visit Shops in Nuernberg, Germany To Satisfy Your Korean Food Cravings
Fangirling: Started from Full House. Continued in Secret Garden. Though a total K-drama addict, she's a newbie in the world of Korean and Chinese idols.
Personal: She is a lover of coffee and cheese. She's been wandering slowly (very) for seven years, finding home in cities she fell in love with. When she can win over laziness, she will let the words flow.