A Quick Look Back to Suzy's Dramas
Many considered that Bae Suzy's peak popularity is one of the highest in South Korea, considering her journey of coming from a girl group until embracing the path of an Actress. The long-time title holder of "Nation's First Love" has been recognised in the field of music, television, and film since her debut in 2010. Throughout her one-decade journey, Suzy is also among the top Korean Actresses who tagged as CF Queens with numerous brand endorsements.
2020 might be special for Suzy and her fans, Sueweeties not only because of her 10th year in the entertainment industry, but as well as a new drama series with Nam Joo Hyuk this last quarter of the year. Hold back first your excitement until the release of Start-up on October 17, as we quickly reminisce Suzy's milestone in K-dramas.
WARNING: The following contents include spoilers!
Dream High (2011)
A brat. Go Hye Mi was not a lovable character in the first episodes of Dream High. Suzy played an aspiring Classical Singer who was forced to focus on pop industry instead because of her father's debt. Her journey at Kirin Art High School shifted her personality in appreciating other genres of music and creating friends and [enemies]. Though love triangle is not at all a surprise for a Korean drama, Dream High played the audiences' romance expectations in a different level. I was pretty stable in supporting Go Hye Mi with Jin Gook (Taec Yon), until Song Sam Dong (Kim Soo Hyun) appeared. Friendship and romance were not the only key ingredients why this series was highly popular even outside Korea. Above all, its constant release of songs that catered the true talent of then novice celebrities summed up the whole series. There were Kim Pool Sook (IU), Jason (Jang Woo Young), Yoon Baek Hee (Ham Eun Jung), and their mentors who equally gave the script a unique and right tune to make Dream High a best-selling creation.
Favourite Moments:
When Go Hye Mi greeted Jin Gook a Happy Birthday through a song.
When Go Hye Mi gave a hand signal for Song Sam Dong who was suffering from a hearing problem.
Awards:
Best New Actress (KBS Drama Awards)
Best Couple Award with Kim Soo Hyun (KBS Drama Awards)
Hot New Star (Mnet 20's Choice Awards)
OST by Suzy:
"Winter Child"
"Dream High" alongside the other cast
Big (2012)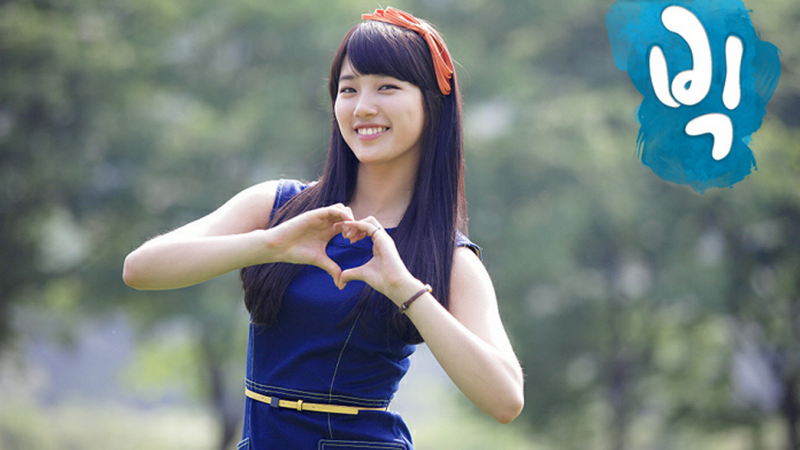 I don't have much memories about this drama. A lot anticipated Big because this is Gong Yoo's drama after the well-accepted Coffee Prince and after completing his military service. Gong Yoo was paired with Lee Min Jung in this body swap series. Suzy took one of the main roles as Jang Ma Ri. Her unrequited love to Seo Yoon Jae/Kang Kyung Joon (Gong Yoo/Shin Won Ho) was the core of her character. I was hoping this drama to give Suzy a chance to better her acting skills and prove that she deserves to star in series. Big's story flow did not match that expectation and I ended up craving for more "better" characters for Suzy in her next dramas.
ALSO READ: K-drama Shooting Locations That Are Worth a Visit
Favourite Moments:
Suzy is not the female lead in this drama and I barely remember the episodes where she appeared. Perhaps, all the scenes where Suzy was, would just be my favourite parts even most could be heart-breaking
Award:
Popularity Award – KBS Drama Awards
OST by Suzy:
I Still Love You
Gu Family Book (2013)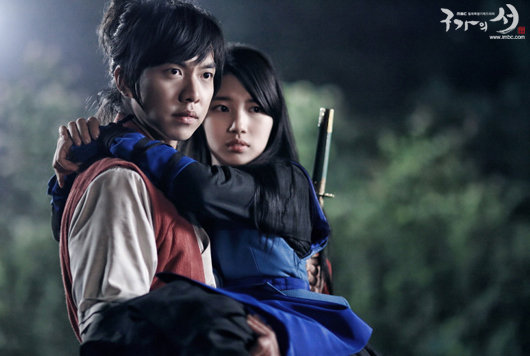 She did a musical drama. She did a romantic comedy and body swap drama. For 2013, a historical, action and fantasy drama was given to Suzy's hands. Gu Family Book starred Lee Seung Gi as Choi Kang Chi (a half mythical creature and half human) and Suzy as Dam Yeo Wool (a Martial Arts and Archery Expert). This was a surprise improvement for Suzy's journey as an Actress. Many were criticising her ability to portray lead characters. And this time, she made sure that those doubts would turn into trust. Though there's still a huge space to develop, Suzy definitely embraced Yeo Wool who would always give her protection for the people she loves but could also be vulnerable in danger. Plus, her chemistry with Seung Gi was too strong, especially in action scenes.
Favourite Moments:
When Dam Yeo Wool hold Chong Kang Chi's hands and tried to stop him in transforming into Beast.
The ending—just because I thought it was a sign for Season 2.
Awards:
Top Excellence Award, Actress in a Miniseries – MBC Drama Awards
Best Couple Award with Lee Seung Gi – MBC Drama Awards
20's Drama Star Female – Mnet 20's Choice Awards
Outstanding Korean Actress – Seoul International Drama Awards
OST by Suzy:
Don't Forget Me
Uncontrollably Fond (2016)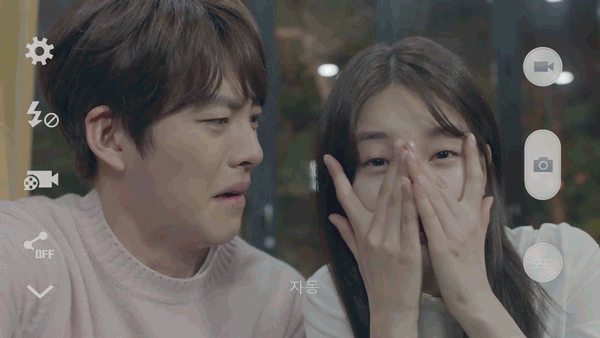 After three years, Suzy was back as a Documentarist on Uncontrollably Fond. While her character, No Eul, is struggling to be financially stable, Shin Joon Yeon (Kim Woo Bin) is now a top Actor. They were lovers when they were young.
This is the drama that I am tempted to watch again to remove all the dragging moments I had while watching this four years ago. Maybe, it's because I knew how it would end and I was hoping to have more No Eul and Joon Yeon satisfying moments, but the drama gave me more frustrating scenes instead. Maybe, I just cried too much in the beginning and I was wishing to see more smiling No Eul and Joon Yeon before the ending crashed everyone's hearts. Nevertheless, Suzy and Kim Woo Bin were both strong candidates for Best Actor and Actress—for my eyes. The way their portrayed their characters' independence but longing for affection to release their secretive hearts were simply pure. Suzy, in an interview, even said that her character as No Eul was her favourite/whom she can relate most among all the characters she portrayed.
Favourite Moments:
Every time No Eul is at Shin Joon Yeon's place. The comfort and sadness in this place were too contradicting yet it strongly justified the theme of the drama.
Awards:
Best Star Award – Asia Artist Awards
OST by Suzy:
Ring My Bell
While You Were Sleeping (2017)
With a shorter hair, Suzy was paired as Nam Hong Joo with Jung Jae-Chan (Lee Jong Suk) on While You Were Sleeping. This drama is a proper fusion of comedy, romance, and a touch of suspense. Though back in a fantasy-themed series, Suzy this time, gave us a fresh look and a character approach. Her funny and smart side was highlighted in this series that complemented with Lee Jong Suk's and Jung Hae In's charisma. Without any doubt, While You Were Sleeping is among the top dramas with best list of OST. Jong Suk and Suzy contributed to the track list with two songs each.
Favourite Moments:
Hospital Scene: When Jung Jae-Chan hugged his colleague from work (thinking she's Nam Hong Joo) and directly saw the real Nam Hong Joo, realising he totally messed up. And there's Nam Hong Joo, flexing her inner Suzy, the visual.
Second Lead Heartbreak: When Han Woo Tak (Jung Hae In) was capturing his and Nam Hong Joo's shadows.
Awards:
Asia Star Award, Actress – Asia Artist Awards
Top Excellence Award, Actress in a Wednesday-Thursday Drama – SBS Drama Awards
Best Couple Award with Lee Jong Suk – SBS Drama Awards
Most Popular Actress (TV) – Baeksang Arts Awards
OST by Suzy:
I Love You Boy
I Wanna Say To You
Vagabond (2019)
Gu Family Book Season 2 was an unfulfilled wish. But after six years, Suzy is paired again with Lee Seung Gi. Still with action, Go Hae Ri (Suzy) and Cha Dal Geon (Seung Gi) are left with non-fantasy weapons on Vagabond. This Actor-Singer and Actress-Singer tandem seemed to find their comfort for the second time but thrilled many viewers across South Korea and Netflix audience. With every episode of Vagabond, leaving you a series of questions, the ending could not simply justify this series. Hence, here I am again, wishing for a Season 2 of a Suzy-Seung Gi series.
Favourite Moments:
When Go Hae Ri pretended that she did not see something on Lee Seung Gi's body though she has the eyes of an eagle.
Hospital "Dancing" Scene.
Awards:
Top Excellence Award, Actress in a Miniseries – SBS Drama Awards
Best Couple Award with Lee Seung Gi – SBS Drama Awards)
From her iconic thick bangs on Dream High and Big to split bangs and almost similar hairstyle with Lee Seung Gi on Gu Family Book, Suzy had these quick transitions and variations with her first three years in the acting industry. From a much-improved Actress on Uncontrollably Fond to her witty interpretation of Hong Joo on While You Were Sleeping, the Nation's First Love had kept on embracing her craft as an Actress and Singer. From a smart agent on Vagabond, let's all wait for Suzy's take as Seo Dal Mi on Start-up.
Which among the dramas listed above have you watched? Which one is your favourite? Comment section is yours to list.
Fangirling: Started from Full House. Continued in Secret Garden. Though a total K-drama addict, she's a newbie in the world of Korean and Chinese idols.
Personal: She is a lover of coffee and cheese. She's been wandering slowly (very) for seven years, finding home in cities she fell in love with. When she can win over laziness, she will let the words flow.