Start-Up Is Not Just About Your Ships
Start-Up started too strong and failed to keep up that momentum throughout its eight-week run. And that, I guess, has led the audience to even more focus on fighting which love team should prevail in the end—DoDal or JiDal? Salute for those who decided to stick until the final episode of the drama even if they know that their preferred ship would not sail. Sorry for those who let go the drama just because their favoured character would not get the female lead.
ALSO READ: K-drama Tropes That Never Fail to Give Us the Feels
Start-Up is not just about romance, though it gave us too much unnecessary love triangle tensions. Start-Up had definitely a huge potential to keep its story more competitive in this year's line-up for best K-dramas. Nevertheless, there were still a lot of highlights which I totally enjoyed from Start-Up, and you might too, if you just decided to jump out from the bandwagon of #TeamDoSan or #TeamJiPyeong.
WARNING: The following contents include spoilers!
Halmeoni, The Heart of Every Character
As a Grandmother of Three Kids
Some might not like Dal Mi's grandmother for keeping a 15-year lie and for stopping Good Boy in telling the truth; and there was even no scene that Dal Mi got totally mad at her when all the lies were revealed. This is acceptable simply because Halmeoni has been Dal Mi's parent, sister, best friend, and just her everything. Every Dal Mi's dance celebration and drunken night because of failure, Halmeoni was just there. For sure, it could hurt even more when you found out that the person you put your 100% trust had been keeping a crucial secret from you. However, for Dal Mi, finding out that the person you truly cherish is about to lose her eyesight matters most. Their conversations about the flower, blooming in Autumn, is something you can always take as life's motto.
Halmeoni was Ji Pyeong's saviour. Halmeoni is Ji Pyeong's family. They have the most touching relationship, bonded not by blood. They were meant to cross one's life not to create "fake" letters but to fill in one's emptiness. Ji Pyeong needed a shelter, a family. Halmeoni needed a good boy. Many would ask justice for Ji Pyeong's character. I would say that he actually got the reward that he truly deserves—love built not with guilt but created from kindness. Happiness doesn't always need to come from a romantic relationship. Sometimes, doing a business or a cause that closest to your heart is the satisfaction you'll need.
In Jae wrapped up the missing piece from Halmeoni's unspoken wish to bring her family's son as one again. Though limited with screen time, In Jae's meetings with her grandmother showed her long-time guilt of leaving her and Dal Mi; and taking back Seo as her surname was her only way to finally show that she never wanted to let go her father's memories.
As a Mother
Taking your former daughter-in-law back to your nest is never an easy decision. But Halmeoni has just this pure heart of forgiving—this does not need to happen in one night, it's a process. This "corn dog seller duo" is one of the best relationship rides in this drama—started with love, followed by hatred, and ended with acceptance.
As an Inspiration
Noon-gil's brain was Nam Do San. Noon-gil's heart was Halmeoni. Though not the most harmonious kinds of first meeting, Nam Do San was the first one to know about the eyesight condition of Dal Mi's grandmother. Because of Halmeoni, Do San could use his talent into a good cause and could find a deeper purpose as a developer.
Parents Influenced Their Children, Partially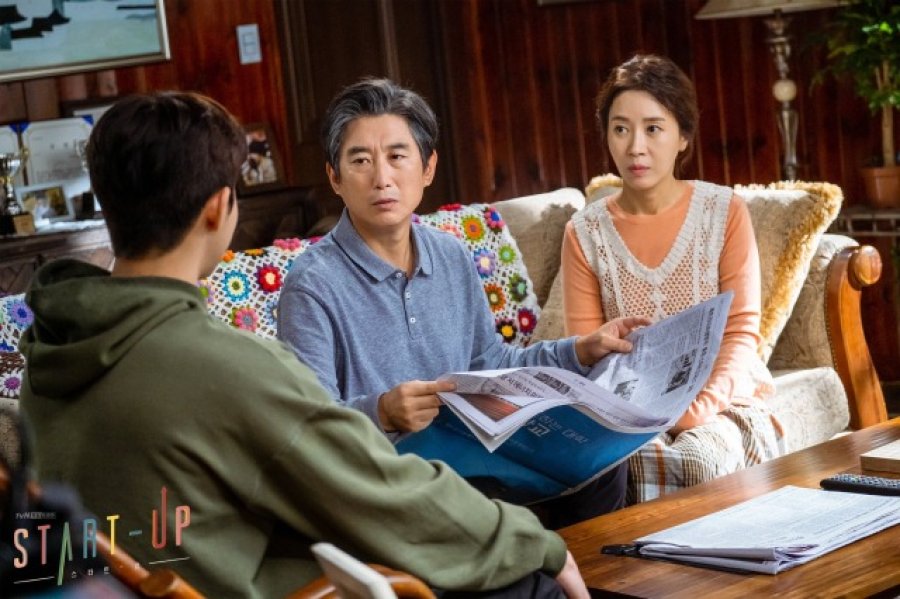 Ji Pyeong grew up as an independent and financially successful man, trying to prove his value despite growing without his parents' guidance. In contrast, filled with his father's dreams, Do San grew up trying to live up to his parents' expectations. Two different roots, two different developments. Ji Pyeong's temper might have been a bit less or at least, the way he delivers his critiques would have been more sensitive if he did not raise himself alone. This is a mere assumption and Ji Pyeong still flourished as a fine man. On the other hand, the role of Do San's parents played in the transition of Do San's personality—once Do San decided to finally follow his own dreams, his parents were ready to respect that decision.
Two daughters, dreaming to run their own business with inventions for the society's development—that's what Dal Mi's and In Jae's father dreamt of. Though grew up in different environments after their parents' separation, Dal Mi and In Jae were moulded with business-minded parents—with In Jae, taking a couple of lessons from her stepfather's venture.
Sisters Love-Hate Relationship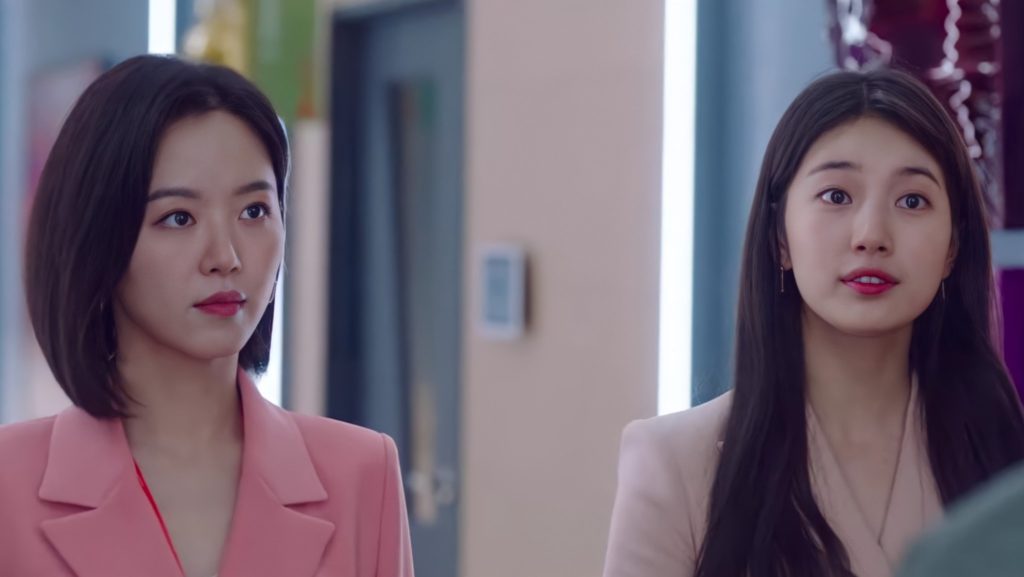 Trying to prove whose decision was the right one, the Seo sisters have this competitiveness that could sometimes turn into hate—without losing their affection as their father's daughters. They are each other's urge to join Sandbox, in one way or another; and somehow has helped them to be matured and swallow their pride to finally join hands.
Be Kind to Every Person You Meet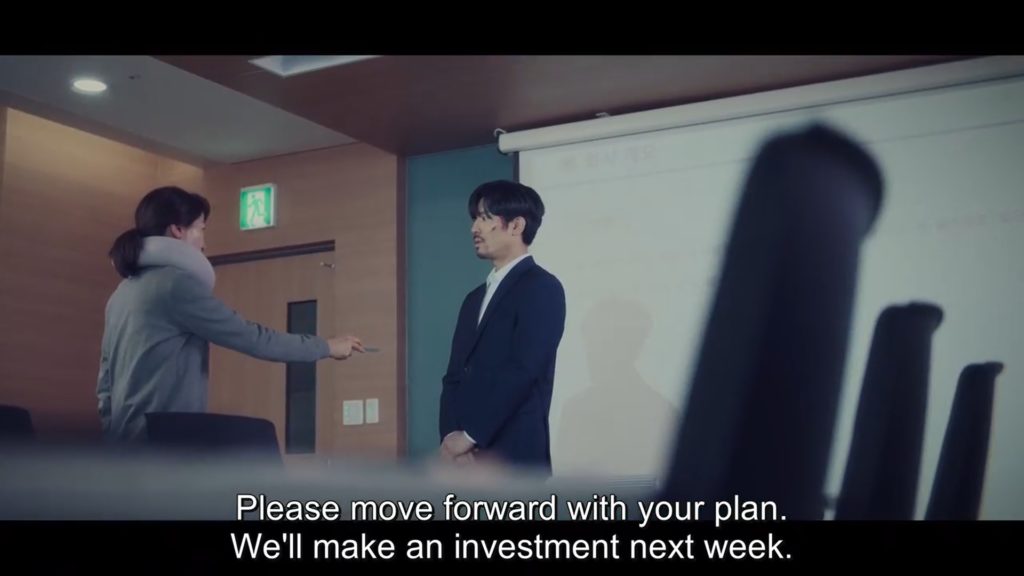 Yes, it's cheating when In Jae used her father to enter Sandbox. She regained herself from that lie though. They key point was her father's "legacy" and that short meeting with Miss Yoon is a living proof that you just have to show kindness or your real purpose to the person you've crossed path with. Who knows? That gesture can give you or your loved ones a reward tenfold more in the future.
Choose Your Circle of Friends/Allies Wisely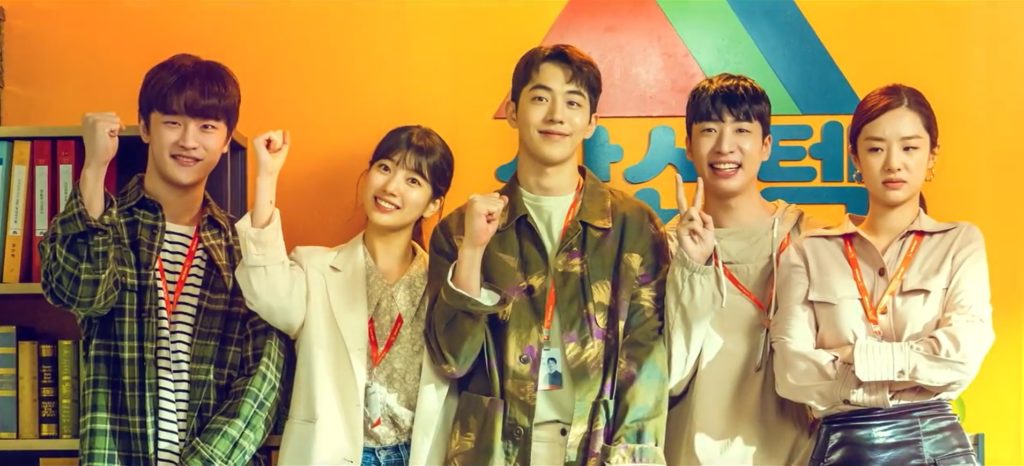 Samsan Tech is built from friendship and common interests. The trio might not be good enough to turn their talent into pennies, but their years of sticking together despite constant failures were enough to test their loyalty.
Sa Ha/Stephanie is recruited by Dal Mi's idea to make their team more balance and competitive with In Jae company. Well, CEO Seo proved that she got what it takes to be a leader and created a team that is suitable enough to set-off a start-up.
Meanwhile, for In Jae, it took three years to finally get rid of the Shin developers. No doubt, they have the talent, but an annoying personality is not something you would want to keep within your circle.
It Takes A Village to Run A Business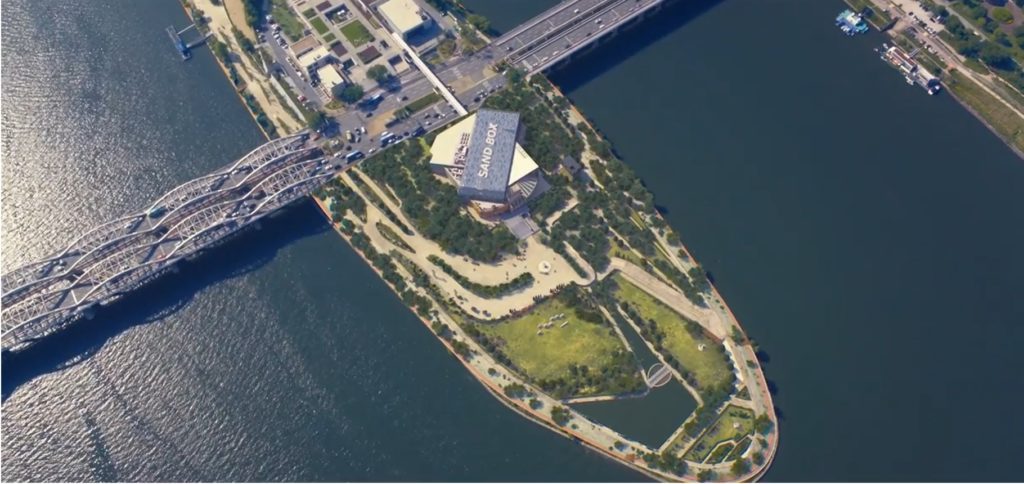 Mentor Ji Pyeong has said it several times that Samsan Tech lacks an arm that can put their technology into business. But even if with complete personnel that can take off a business, the guarantee to be successful has still something to do with external factors, including investors, audience/supporters, and mentors. It takes a circular system with diverse population for a business to keep on running—even if you need to deal with an unconventional editor/marketer/anything-you-need-he-provides man, who will always take the 1% share of your company.
Revenge Is a Wound that Can be Healed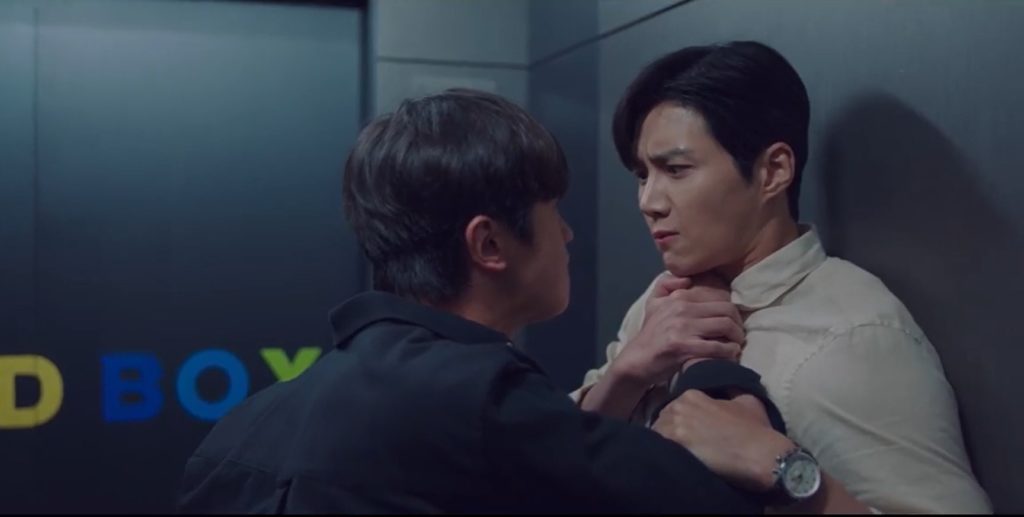 The death of Yong San's brother was not a useless plot. It's a realisation for Ji Pyeong that he needs to filter his actions with some sensitivity and not pure frankness, as people receive one's words differently. It is not his fault that someone died after giving his honest opinion, but it also doesn't cost a penny for an investor to be kind as he does with Dal Mi.
Yong San admitted that he just needed someone to blame. His wound from that loss took years to heal and the process of recovery started when he could finally blast his anger to Ji Pyeong.
Religion, Myths vs. Science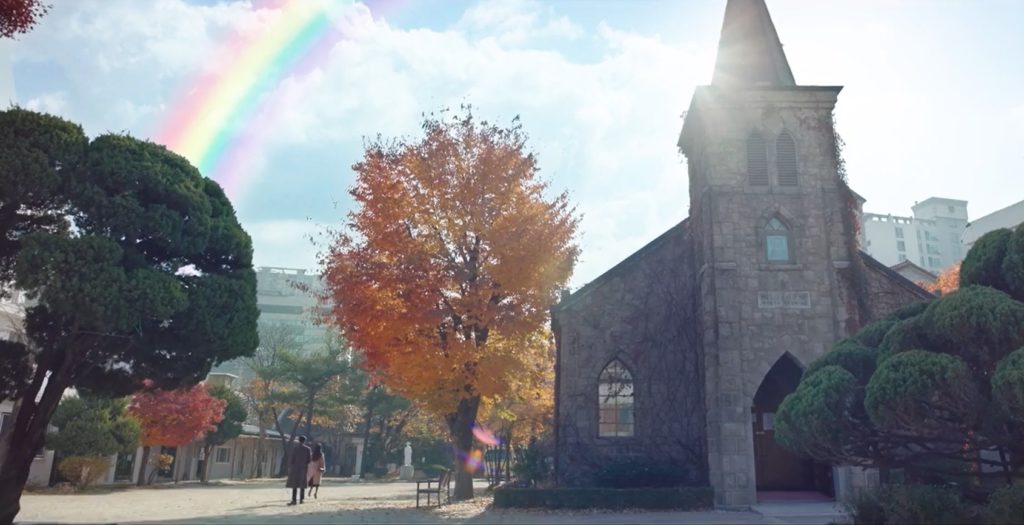 One interesting contrast in Start-Up is its constant pairing of science (Do San's knowledge-based views) and Dal Mi's not so faithful belief and play of words. Opposite poles do attract and despite contradictions, Do San and Dal Mi have learned to understand one's view. The rainbow, the stars, the sailing, the prayers, the fortune telling cards are all put together and blatantly told the audience that neither religion nor science can guarantee one's fortune, without making actions.
The Play of Colours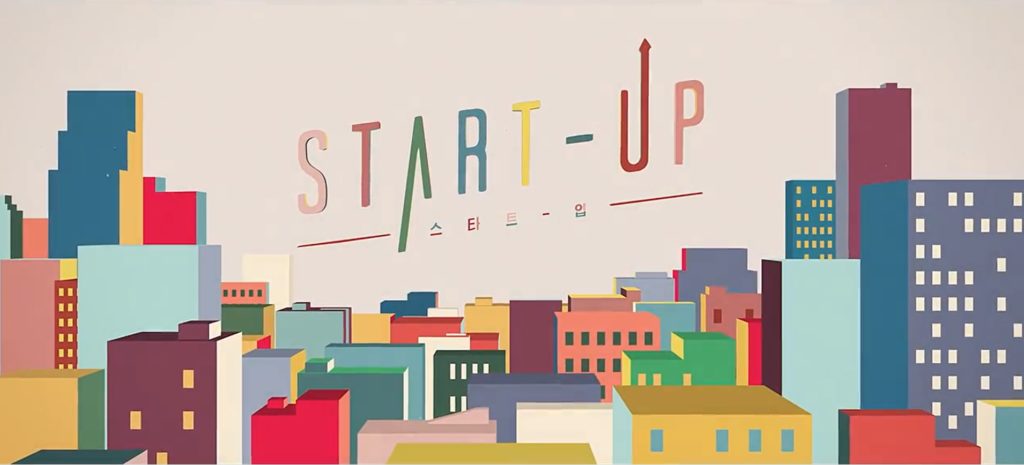 Start-Up played with our emotions by showing those nicely spring shades that normally symbolise new beginnings and ripping our hearts with someone's death in the end—all in the first episode. For days, it bothered me on how I would now perceive the meaning behind the blossom's vibrant colours.
And for 16 times at least, you have seen the crazy colourful (in a bit tone down version) lines and shapes in the drama's introduction. Samsan Tech trio showcases red, green and blue but the other primary colours and combinations are spread all over the characters' personalities. Remember Dal Mi's yellow car? Remember Halmeoni's green with touch of yellow's apron?
These delicate details is one of the reasons why I decided to commit with Start-Up and hardly avoid some unnecessary online wars over ships. If you want to know more about how Start-Up used these playful colours, read this thread.
Start-Up Review: Wrapping Up
With so much more interesting characters to develop, Start-Up just decided to focus on playing the emotions of the audience who are totally drowned with love triangle drama. It's a pity choice. But to be fair, Start-Up commits to its title which involves starting and taking risks in business. Start-Up flaunts the possibility of technology to use for good cause. Start-Up parades the cool-looking environment where dreamers' creativity can soar.
How would you review Start-Up? Comment your thoughts below!
Fangirling: Started from Full House. Continued in Secret Garden. Though a total K-drama addict, she's a newbie in the world of Korean and Chinese idols.
Personal: She is a lover of coffee and cheese. She's been wandering slowly (very) for seven years, finding home in cities she fell in love with. When she can win over laziness, she will let the words flow.